Japanese women live longer than their British counterparts because they eat more fish, veg, green tea and soy products, a new study has revealed.
As they also eat 25 per cent fewer calories than Brits, they can expect to stay slimmer, too!
Women in Japan live an average 86.4 years compared to 82.7 years in the UK, according to a study by the Office of National Statistics.
Experts believe the difference of nearly four years is largely thanks to the Japanese diet being low in saturated fats and high in anti-oxidants.
The Japanese eat an average 70kg of fish per person annually, compared to 26kg per person in western Europe, which could also help explain why they tend to be slimmer and live longer than women in western Europe.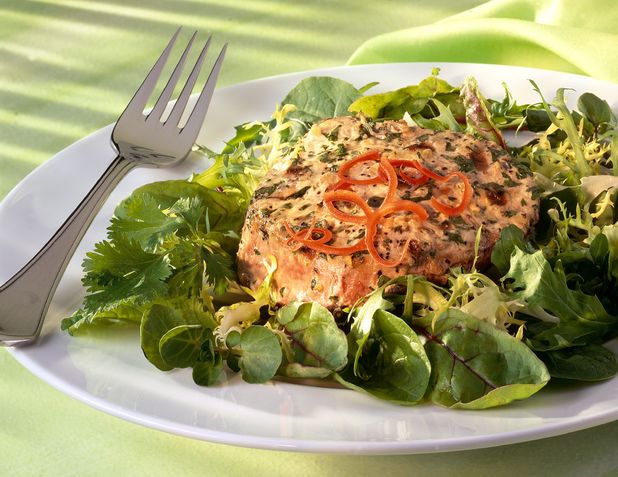 "Consuming large amounts of fish may be one of the factors that help the Japanese have longevity and good health," says Muriel Gall, dietitian at Sevenoaks Medical Centre, part of the London Bridge Hospital group.
"Most fish is low in saturated fat so this may have a positive effect on weight management and heart health. Plus oily fish such as salmon, sardines, mackerel, herring, pilchards and trout are rich in healthy omega-3 fats that keep blood cells less sticky and less likely to clot," she adds.
Japanese cuisine also tends to be higher in vegetables and soya protein, both of which reduce cholesterol levels.
The nation's love of green tea is thought to be another factor. "Green tea is rich in antioxidants that help to prevent the build up of fatty deposits in the blood vessels that can lead to high blood pressure and cardiovascular disease," says Muriel.
Add to that the Japanese saying 'hara hachi bu', meaning you should stop eating when you feel 80 per cent full, and it's no wonder the Japanese stay slimmer and live longer.
"As the Japanese have much lower levels of obesity, eating to only 80 per cent full may be helpful in managing weight,' says Muriel. 'And maintaining a healthy diet and weight helps our overall health."
So turn your diet Japanese to slim your waistline and extend your timeline. Result!
Got an iPad or iPhone? Reveal Mag is specially designed to fit!