Just a few days to go before you hit the beach? Don't panic! Lose at least 3lbs in 3 days with this quick and easy weight loss plan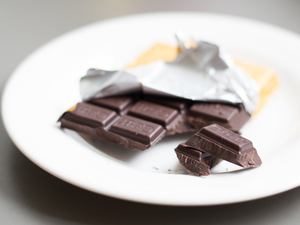 What you do
Forget counting calories. With this diet you just eat when you're hungry. You can even have a daily chocolate fix!
"You can follow this diet for as long as you wish and be confident that you are getting the full package of essential nutrients," says nutritionist Fiona Kirk, who devised the diet plan exclusively for
reveal.co.uk
. She advises you combine the diet plan with 20-30 minutes of exercise each day to speed up weight loss results.
Every Day
Have a mug of hot water with lemon juice and grated fresh ginger first thing in the morning and before each meal
Eat when you are actually hungry rather than clinging to your usual breakfast, lunch and dinner times
Snack on fresh fruit if you get super-hungry
Have a chocolate fix (35g, minimum 70% cocoa solids) at whatever time of the day you need it
Include vegetables with all meals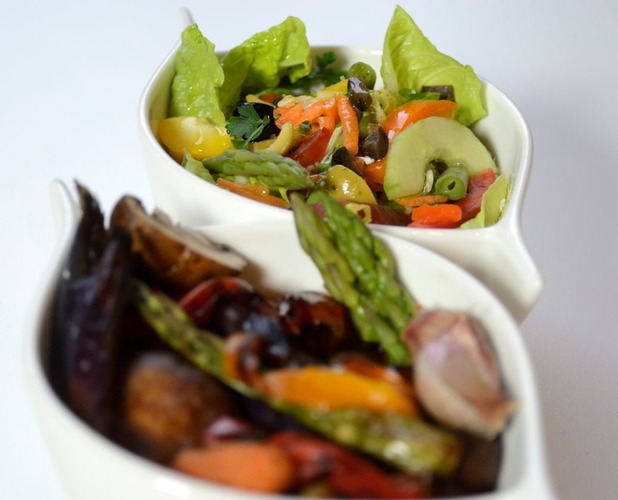 Choose 2 or 3 of the following meals and leave 5 hours between each meal
Eggs: Boil, poach, scramble or make an omelette with 3 eggs and add 2 slices lean ham, tomatoes, mushrooms and/or grated hard cheese.
Salad: Take a ready made salad with lots of green leaves, add tomatoes, cucumber, peppers, cooked beans, lentils, fish, shellfish, poultry, game or tofu. Top with a dollop of hummus or cottage cheese and dress with lemon juice and olive or flaxseed oil.
Soup: Make your own or buy a good quality vegetable soup, add some cold cooked poultry, lean meat, tinned beans or lentils, warm through and top with 1 tablespoon of roasted nuts and seeds or a drizzle of flaxseed oil and munch your way through some extra raw veggies on the side.
Fish: Opt for a fillet of fresh fish and load the plate with a colourful mix of roasted, steamed or stir fried vegetables. Around 150g fish is just about right.
Steak: Lean steak is protein and mineral-rich. Eat a 200g grilled steak with a good-sized salad and you'll keep hunger at bay for hours.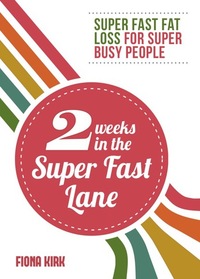 For more meal choices and recipes check out Fiona's new book 2 Weeks in the Super Fast Lane, available in paperback (£5.99) and eBook format (£2.99) through all Amazon sites and Fiona's website www.fatbustforever.com.
Drinks
You can drink as much as water, tea and coffee and vegetable juices as you like, but leave out the milk and sugar. It's also important to have liquids between meals, not with meals.
"Washing down every other mouthful and rushing our meals means less chewing and chewing is the first and important part of the digestive process," explains Fiona.
"When we shock the stomach by sending down a mass of under-chewed, overly-wet food it struggles to break everything down. Indigestion, heartburn, belching and bloating can occur, compromising fat loss."
Got an iPad or iPhone? Reveal Mag is specially designed to fit!