The Inbetweeners' Will McKenzie, Simon Cooper, Neil Sutherland and Jay Cartwright are back in cinemas with a bang this summer - and here's the new movie trailer!
The lads are returning to the big screen for another foreign adventure, but this time for a backpacking holiday in Australia, and it seems not much has changed at all - Jay is still as crass as ever and Will is just as geeky.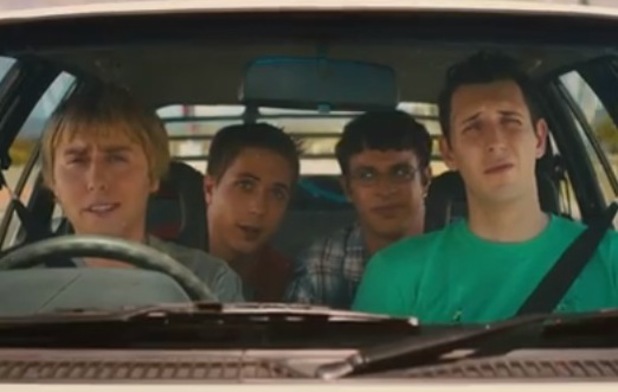 In the video promo for
The Inbetweeners 2
, Jay (James Buckley) can be seen inviting his three friends Down Under during his "mental gap year" and, when they arrive, the foursome hit the road together.
During their trip, the boys try their hands at kayaking (although it seems Will doesn't fair well) and abseiling on a zip wire. They also join some Aussies for a campfire in Byron Bay, which is known for it's hippy vibe.
Will (
Simon Bird
) appears to have caught the eye of a pretty blonde girl call Katie, but will he lose her to a hunky surfer who offers to play her a song on his guitar? Will tells his rival: "How about the sound of silence?" Neil (Blake Harrison) then chips in: "If anyone plays the bongos, I'm leaving."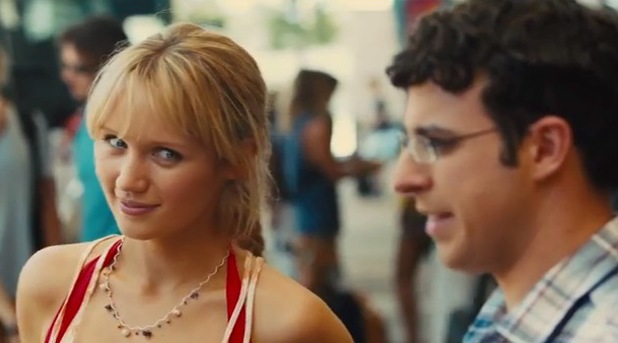 The lads also go clubbing together - and Will manages to take out half the ravers with his giant rucksack - and they get more than a few stares thanks to a rather dodgy picture painted on their car bonnet. Oo-err!
The Inbetweeners 2
hits cinemas this summer and, if the trailer is anything to go by, we're in for a real treat.
The Inbetweeners 2 is released on Wednesday 6 August
Watch the trailer here (warning: contains strong language and sexual references)