Mayim Bialik and her Blossom co-stars have reunited, more than two decades after the first episode aired!
Mayim, who played Blossom Russo in the 90s comedy, was pictured yesterday with her former cast mates Joey Lawrence, Jenna Von Oÿ and Michael Stoyanov.
The foursome had got together after America's Hub Television network announced it will be running the show during July and, it's fair to say, some have changed more than others!
In more recent years, Mayim has starred in programmes such as
The Big Bang Theory
and - aside from Blossom's trademark floppy hat - she barely looks any different.
Jenna, who played Blossom's bestie Six, also looks fabulous and was clearly delighted to be back with her childhood pals.
We didn't, however, recognise Joey and Michael at first glance! The lads played Blossom's brothers, Anthony and Joey, and it seems they have swapped hairstyles...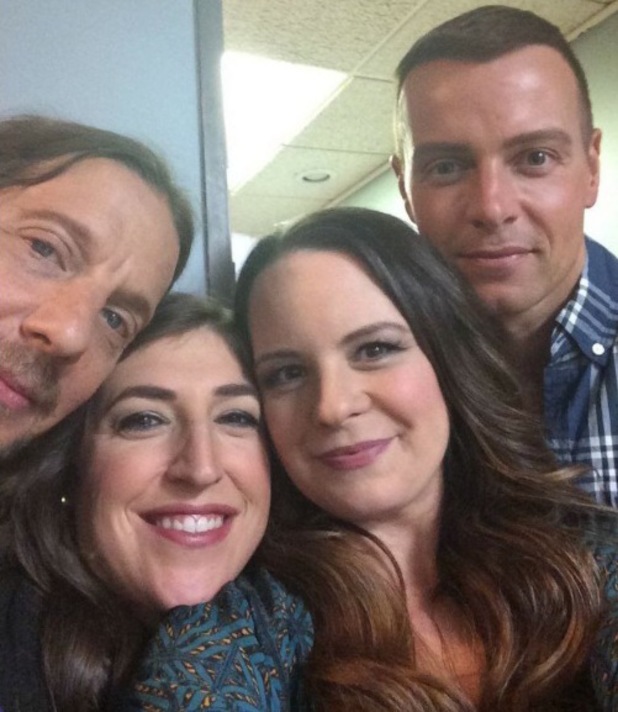 While Joey is sporting a short barnet these days, Michael is rocking Joey Russo-esque waves!
Alongside one of Mayim's snaps of their reunion, she joked: "Um...@joeylawrence @MikeStoyanov @JennavonOy. We still look like young whippersnappers..@hubtvnetwork #blossomreunion."
Aww, it's great to see the gang back together again - but we would've loved to have seen Blossom's dad Nick (Ted Wass) in the lineup!
Watch the Blossom opening credits here!