When Britain's Got Talent contestant Darcy Oake recently appeared on the show, he blew all four judges away with an audition that involved making doves appear out of thin air. Unsurprisingly, he was immediately put through to the second stage of the competition.
Darcy's career has already been pretty successful, he's bagged a number of industry awards and performed all over the world, including Las Vegas and Malaysia.
While some people have complained that he shouldn't have been allowed to enter the show, the Canadian chap defended his decision, telling
Reveal
: "There's a drastic difference between being a professional and being discovered. Being professional doesn't mean what you would think it means."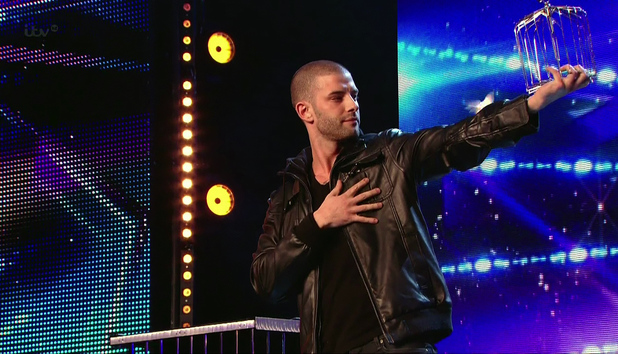 He added: "I'm trying to make a living out of being a magician and that means doing shows that are very unrewarding and unsatisfying. You can't turn down work and say no to certain jobs. Being a professional doesn't mean you've already made it and that's where I was and that's what
Britain's Got Talent
is all about."
Despite some negative feedback, many were blown away by Darcy's illusions, including the notoriously hard-to-please Simon Cowell, who described him as "the best magician we've ever had."
The 26-year-old admitted that he was rather pleased with the praise: "It's still overwhelming, I'm trying to wrap my head around that. It was so amazing that other people appreciate what I had practiced – especially one of the biggest critics."
Darcy recently revealed that his younger brother, Bruce, sadly died of an accidental drug overdose in 2011 and he explained how the tragedy made him change his outlook on life.
"It puts everything into perspective. Before that, if a show went horrible wrong, it was the end of the world for me. But when you experience the worst tragedy you could ever go through, nothing else is that bad."
"I don't sweat the small stuff anymore. Nothing is that big of a deal at the end of the day. Family is extremely important and it gets your priorities straight, I guess."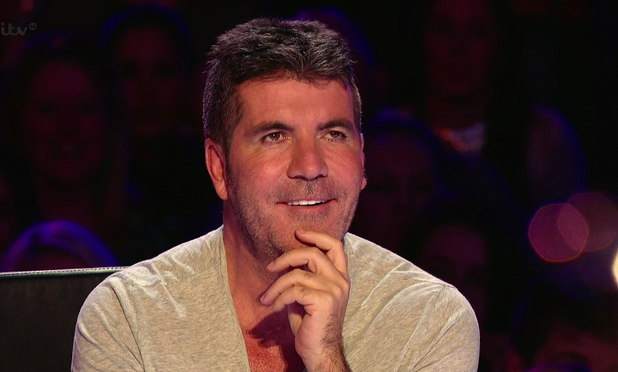 Since his audition, Darcy has been a hit with the ladies and has even received some interesting messages from fans: "I've been getting the occasional super crazy creepy message to my address, which is so weird."
But we imagine many hearts will break, as the handsome man confirmed that he is already taken: "No I'm not (single), I have a girlfriend. She's amazing and so supportive."
However, Darcy did admit that he has a soft spot for British girls, adding: "They're so much fun! Just the whole energy and the vibe out here; everyone loves to party and have a few drinks."
The skilled Canadian also hinted that he wouldn't say no to moving to Britain in the near future, saying: "100% (I would move to the UK). There are a few places I've been to where I've been like 'I could live here' and this has been one of them. The UK is amazing – just the atmosphere out here is incredible."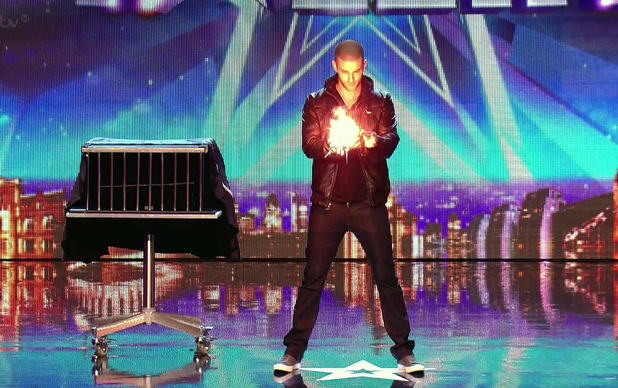 As well as appearing on
BGT
, Darcy's audition also featured on Channel 4's
Gogglebox
and his mum has since become a big fan of the show.
"When she watched it (Darcy's audition) on
Gogglebox
, she thought it that was the funniest thing she'd ever seen in her life. Now, every time I call, she basically recites the lines from that show. It's pretty funny."
Gearing up for his second audition, he explained to us that a lot of things can go wrong when performing magic. "Anything that can go wrong will, at some point. The thing about magic is that the audience doesn't know what's going to happen, so you know what's gone wrong before they know. There has been stuff which has been straight-up exposed to the audience and was super embarrassing."
He added that the next audition will be "completely different" to the first one. "This one is more grand illusion. It's a little bit bigger, I'm cranking it up for the next show!"
Exciting! We'll be glued to our screens for his next performance...
Britain's Got Talent continues tonight on ITV.
Got an iPad or iPhone? Reveal Mag is specially designed to fit!