EastEnders, Emmerdale, Hollyoaks: we take a look at tonight's top soap stories…
EastEnders, BBC1, 7.30pm
When Dean arrives at the pub, Shirley is thrilled to see her estranged son, but devastated when he blanks her and tells the whole pub he doesn't have a mother.
Shirley runs off, but Mick tries to persuade her to put things right, while Stan tries to get Dean to do the same.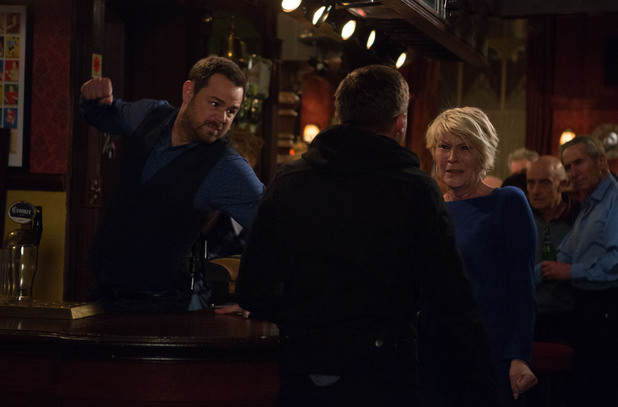 When Dean and Shirl come face to face again, he lays into his mum, telling her how useless she is, so Mick, who's had enough of his hate, punches him!
Emmerdale, ITV, 7pm & 8pm
It's a double wedding day as Charity and Declan and Moira and Cain prepare to tie the knot.
Charity is all alone and only Robbie and Megan are in attendance to her big day, but will she say 'I do' with Dec?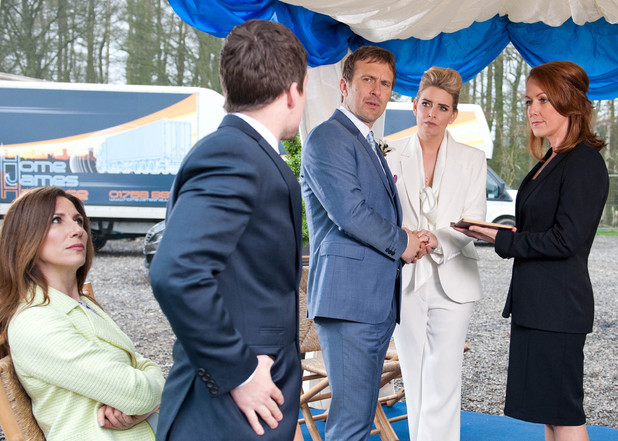 Meanwhile, Cain is waiting at the ceremony, but Moira's nowhere to be seen. When he tries to track her down, he finds out she's locked in the bedroom and can't get out!
He breaks the door down, but leaves before he sees she's been crying because James knows the truth about Adam's parentage. Will James let Moira marry Cain or will he reveal the truth and ruin the wedding?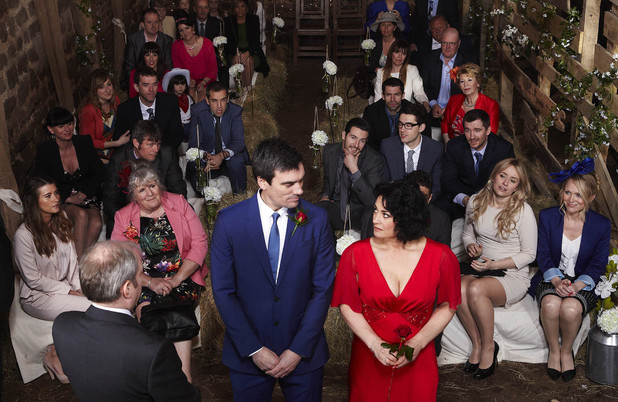 Hollyoaks, C4, 6.30pm
Sienna takes Peri to the concert behind her parents' back, but Sam panics when she realises her daughter is missing.
Peri's overwhelmed and thrilled when she gets to meet her idols, but she has no idea Sienna's got their passports and isn't planning on taking her home. Will they get caught?