Sharon Osbourne became a household name on X Factor but ten years in the judging seat has taught her one thing: she is FED UP with talent shows!
The outspoken star certainly did not hold back when quizzed on US TV about the plethora of talent competitions cropping up in recent years from
X Factor
to
American Idol
to
The Voice
.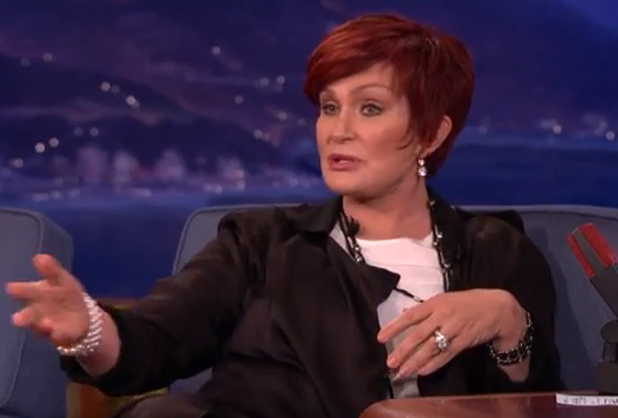 Sharon declared on
Conan
: "If one more person stands in front of me and sings, I tell you, I've had it with watching people singing on TV!
"And they all have something wrong. Either one or one kidney. They all have somebody sick in hospital. It's like, 'Oh Lord, just shut up and sing!' And then when they sing it's like, 'Please stop it! I can't take anymore!'
"It doesn't matter if the chair revolves, you look at them, don't look at them."
Focusing on
The Voice
, which has its coaches listen to auditions while facing away from the hopeful artist, she said: "They're making it like it's just the voice. Everything that matters is the voice. That's great. When you're butt f**king ugly and 9,000lbs what will we do with you?!"
Sharon also said she is fed up with judges being too nice to contestants she doesn't deem any good – and with the tears.
"It's too contrived. Boring, boring, boring. If I see another judge cry, I tell you. Please! As soon as they're gone out the door we all bloody crack up laughing!"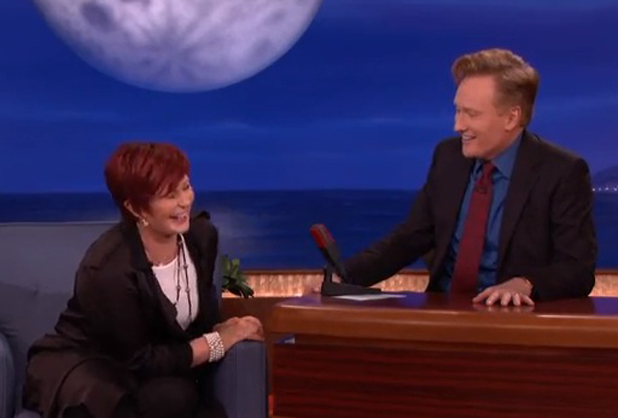 She added: "All this niceness and everything. Oh, for God's sake. I'm seeing some guy who looks like Meatloaf's offspring throwing himself around on stage on some bloody talent show. They say, 'You rock, you rock!' Oh shut up love and send him home. He's crap. He's doing a Meatloaf tribute wannabe band. Send him to a bar in Vegas, put Meatloaf on and shove off."
Also, a word of advice if you're planning on approaching Sharon in the street to reveal you're a singer and you'd like her to listen to your demo tape: don't!
Her standard response? "No I f**king won't!"
Wow. So we take it Sharon won't be tuning into the eleventh series of
X Factor
when it starts later this year?!
Sharon was an original judge on the talent show between 2004 and 2007. She returned last year for a one-off judging stint to celebrate the show's tenth anniversary.
One-off apparently being the operative word!
The new series of
X Factor
will feature Simon Cowell and Cheryl Cole as judges. The identities of the other judges have not been revealed yet.
Thankfully for
X Factor
not everyone shares Sharon's views, judging from the frenzy caused when Simon and Cheryl announced their return! And last year's winner, Sam Bailey, clocked up a number one album in March which was the fastest-selling album of the year so far. Not to mention a Christmas number one!
Got an iPad or iPhone? Reveal Mag is specially designed to fit!
Watch Sharon dissing talent shows below: