Tom Daley has already explored Australia, New Zealand, Japan and Thailand on his world tour, but this week he's a bit closer to home as he hits Europe in Tom Daley Goes Global.
The Olympic diver and best friend Sophie Lee are leaving the laid-back beaches and lifestyle of Australia on the fifth episode of the ITV2 show, as their backpacking trip draws to a close.
(Cue the sobs of TD fans used to their weekly fix!)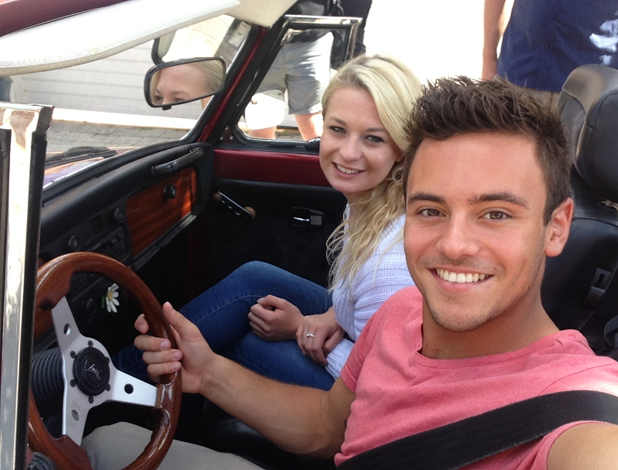 First up is a rather familiar country for Tom, Spain, where he's competed as a diver before. But as this is a no-work trip, we won't be seeing him leaping off the 10m platform. Instead, it looks like he and Sophie will be taking a little road trip through Europe.
After struggling with the language barrier during their stay in Japan, it's (hopefully) plain sailing for the duo on their first stop in Spain, as Tom scored an A grade in his Spanish A-level back in 2012. (We know, Olympic medal and aced his A-levels in the same year.)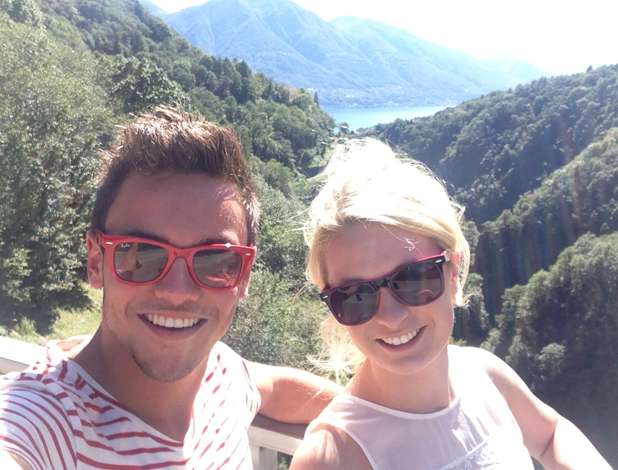 But rather than just asking where the nearest station or shop is, apparently naughty Tom will be using his linguistic skills to full advantage to prank poor Sophie while they're staying with a local family.
Fun and games aside, the travelling companions are also in for some drama this week when their rented car goes up in smoke. Yikes. We wonder who was driving? (And we're presuming everyone was okay!)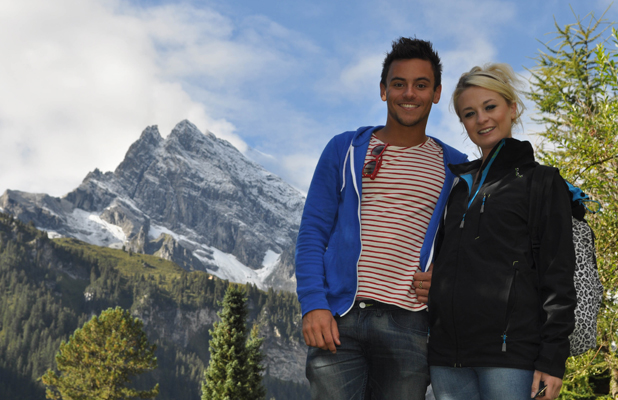 Last week's episode of
Tom Daley Goes Global
had a distinctly glamorous feel as
Tom and Sophie scoped out the X Factor Australia studios and rubbed shoulders with Dannii Minogue
and Ronan Keating.
In fact, the TV studios and celebrity guests had Tom admitting it might be difficult getting back into the backpacking mindset. Well, no fear, as this week looks like it will be even more glamorous as they bump into The Saturdays' star Mollie King in A-list hotspot Cannes. As you do!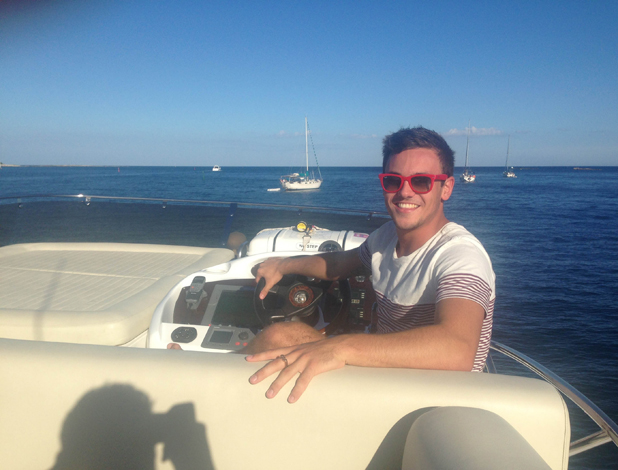 How come we never come across celebs when we're travelling?!
Sunbathing and yachting in Cannes may not be typical backpacking behaviour but we reckon Tom deserves a little TLC after completing four extreme challenges on his trip so far.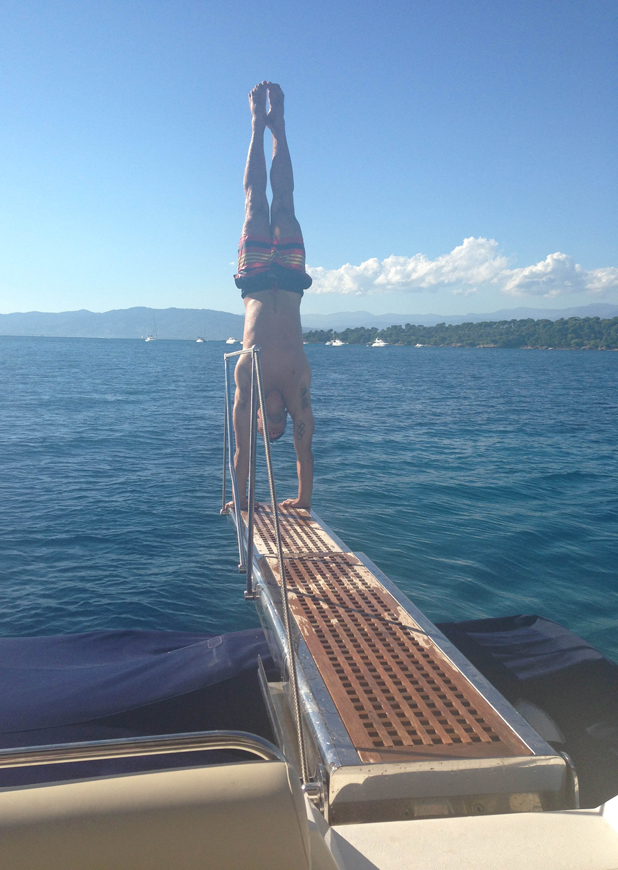 The 19-year-old is taking on a new daredevil activity in every country he visits to raise money and awareness for Brain Tumour Charity, which provided help and support to Tom and his family during his late father Rob's battle with cancer.
So far, Tom's dares include going all
Top Gun
on as as a fighter jet pilot (he actually flew the plane!) and swinging off a 357-foot canyon.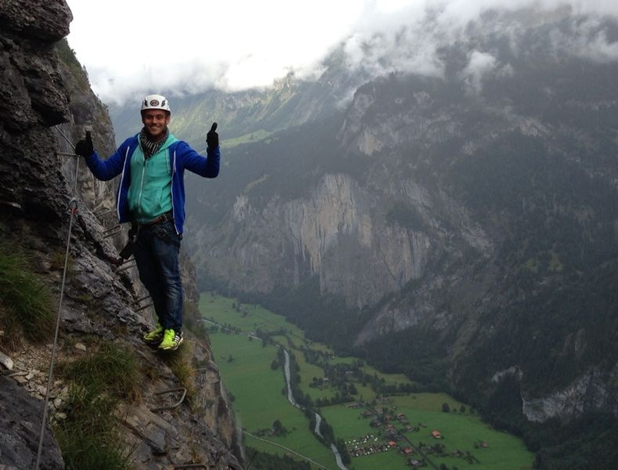 In Switzerland, he's facing yet another tough challenge: Europe's highest bungee jump at a staggering 220-metres. YIKES. We think he'll be okay though. Tom isn't the only one facing fears, however, as poor old Sophie gets a bit freaked out by what's described as a "terrifying" wall climb in the Swiss Alps.
Tom Daley Goes Global
airs Thursday at 9pm on ITV2.
Got an iPad or iPhone? Reveal Mag is specially designed to fit!
Check out photos from Tom and Sophie's travels to Australia below:
Copyright: ITV TwoFour