EastEnders, Corrie, Emmerdale, Hollyoaks: we take a look at tonight's top soap stories…
EastEnders, BBC1, 8pm
With Carol in hospital after her shock collapse, it turns out she's suffering from an infection, but she assures her girls she'll be fine.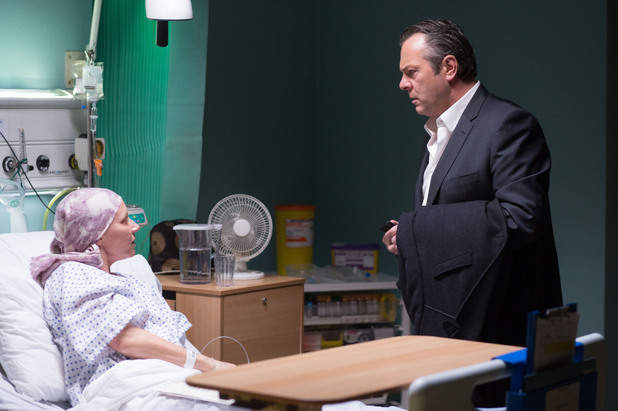 However, when David comes to visit her, she finally breaks down and admits how scared she is about everything, but how she feels she must keep up a brave face in front of the children. He takes her in his arms and they both reveal their true fears. But when Carol has a request for him, can he keep his promise?
Coronation Street, ITV, 7.30pm & 8.30pm
Lloyd and Steve continue to goad each other over the 5K race, but Lloyd is secretly disappointed when Andrea doesn't turn up to support him.
Steve accidentally trips Lloyd up during the race, and Lloyd's convinced he did it on purpose so is fuming when Steve crosses the finish line ahead of him.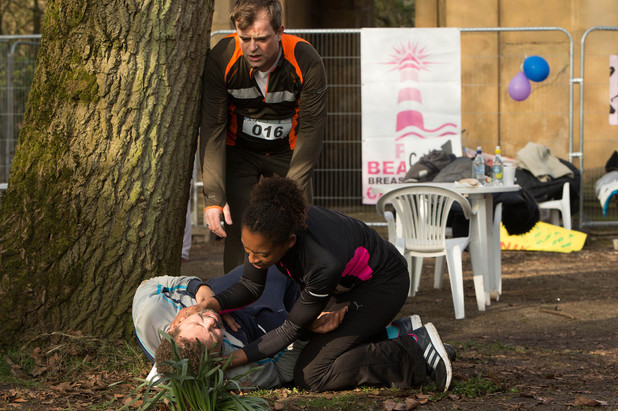 They start to fall out, but suddenly Lloyd collapses to the floor having a heart attack. Jenna rushes over to him and he's taken to hospital, with Steve feeling terrible about the whole thing. Will Lloyd be okay?
Emmerdale, ITV, 7pm
Alicia and David are shocked when a solicitor turns up revealing Alicia's been left £70K in inheritance money by a man she's never met!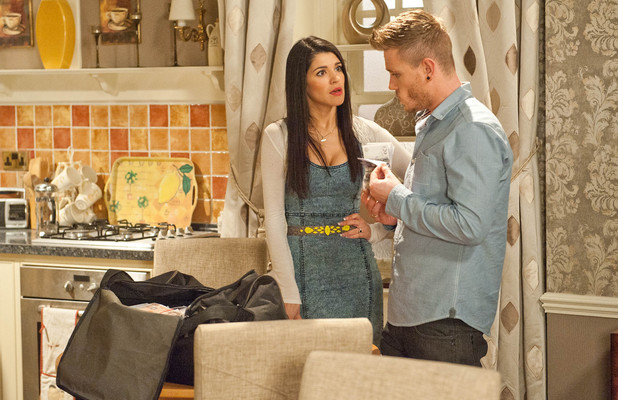 She has no idea who Keith Cheesedale was or why he's left her this money in his will, but she and David are stunned when they're presented with a bag full of cash. Will they own up or keep it?
Hollyoaks, C4, 6.30pm
Sinead is desperate to get justice for Katy, but when she donates her baby's clothes to Carmel's church jumble sale, is she really ready to move on?
Sonny tries to reassure Sinead she will get justice at Katy's hearing, but is that going to be enough for the grieving young mum?