Imogen Thomas has been working so hard since the birth of her daughter Ariana Siena that she's dropped a stone - and a dress size!
Imogen, along with her long-term partner Adam Horsely welcomed their little girl into the world in February 2013, and she has been busy exercising and eating healthily to shift the baby weight.
The former
Big Brother
star now weighs 9st 6lbs and is a size 10 - and she's been kind enough to share her tips and secrets with us! Here, Imogen gives us the lowdown on her post-baby body...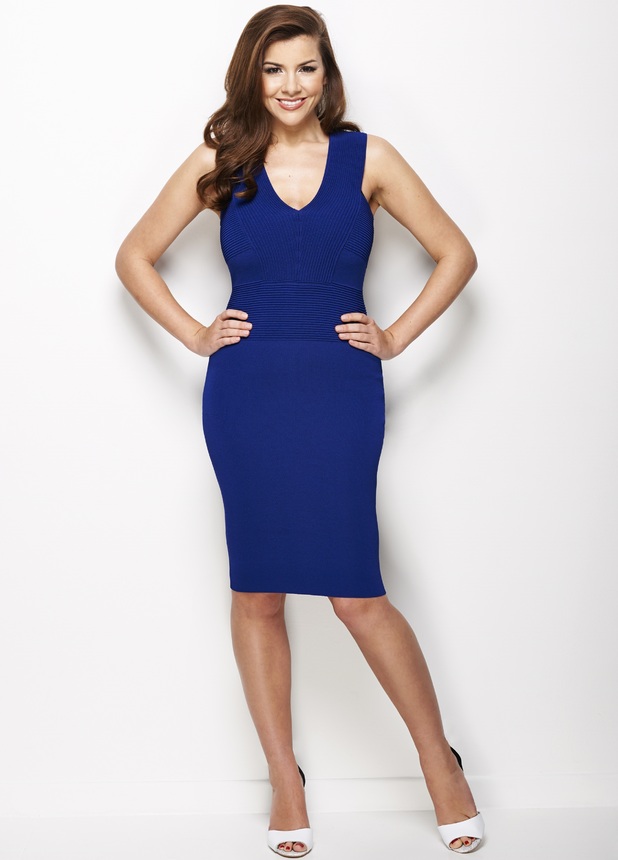 Hi Imogen! What was the trigger that made you want to lose weight?
Since having my little girl Ariana, there has always been a part of my body that I've not been happy with. The area I was most worried about was my stomach and I felt I needed to tackle that sooner rather than later. It's so hard for women after they have had a baby, as you can't help but feel you have to snap back into shape straight away. Unfortunately, it doesn't really work that way!
What were your weight loss goals?
At the beginning of the year I wanted to lose at least a stone and anything beyond that would be a bonus. In terms of toning, I wanted to firm up my tummy because, after giving birth, that was the area I was most self-conscious about. Not only have I lost a stone, I've also dropped a dress size, so I'm really pleased with myself.
What changes did you make to your diet?
I workout four to five times a week, but rest on weekends. I've been eating sensibly and have stopped eating after 6pm altogether. I've also been taking Nature's Way African Mango supplement twice a day, because it helps break down fat and also helps to control my appetite and the need to snack.
What exercise have you been doing?
I like high intensity cardio because it gets the heart pumping and you feel like it's really making a difference. I also enjoy classes as I feel more motivated if I have someone telling me what to do and to keep going!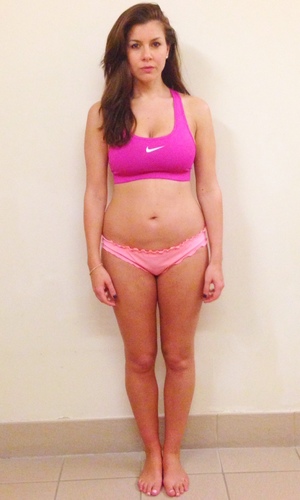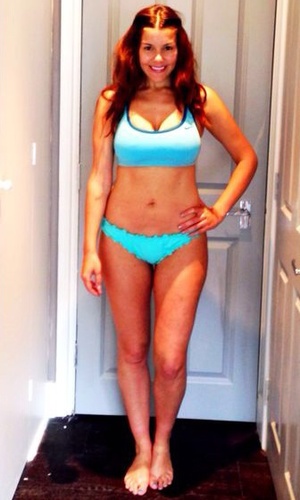 Has running around after your daughter helped with your fitness?
Definitely. You have to have a lot of energy with kids and I find myself running around all of the time to keep up with her.
What do you eat on an average day?
For breakfast I'll have Weetabix, porridge or a banana. At lunch something like chicken, sweet potato and vegetables and, for dinner, I have soup or salmon with brown rice and vegetables.Throughout the day I'll snack on something healthy like pistachio nuts or clementines. And if I need something sweet, I'll go for dark chocolate.
What is your favourite meal?
I love any fast food – especially Chinese, Indian or Thai. But my absolute favourite meal will always be my mum's roast dinner, followed by a really traditional dessert like jam roly poly or apple crumble and custard.
What is your guilty pleasure?
Crisps! They are my absolute favourite. I find it hard not to eat them on a daily basis. Also, as I've got older, I can't resist chocolate.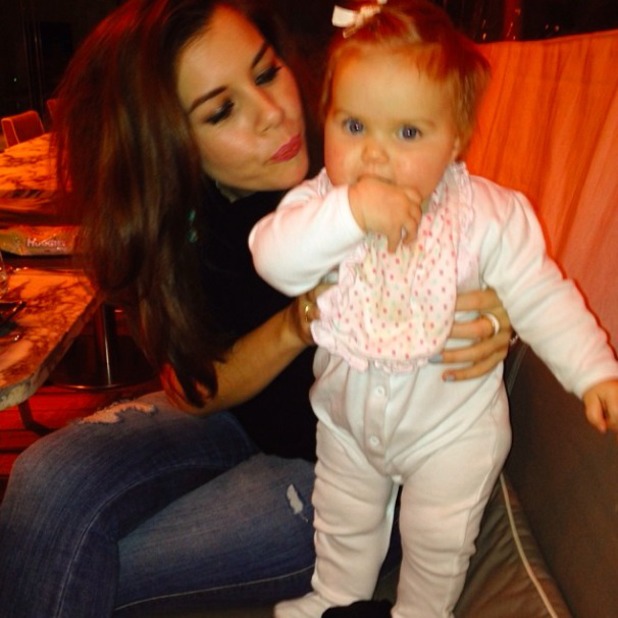 Are there any foods you absolutely hate?
Anchovies, tinned tuna and blue cheese. All disgusting!
Is Ariana a fussy eater?
I've been really lucky. She eats everything and has a great appetite. It's so important to lay the foundations for a good diet early on in a child's life.
What is your favourite drink on a night out?
A G&T is my drink of choice, but if there's champagne on offer it would be rude to refuse!
Do you have a hangover cure?
I try to be as active as possible the next day to sweat it all out. I hate to waste the day! In terms of food, you do need something to soak it all up. I'd go for something like crisps and a sandwich with a fizzy drink like lemonade. Or I'd head to Nandos!
What is your favourite body type?
Curvy, but toned. A cross between Beyonce and Rihanna would be perfect. I also love Jennifer Lopez's figure, because she is curvy whilst having the tone of a dancer.
What are your ultimate tips for getting in shape?
Drink hot water instead of tea or coffee. Work out until you feel the burn. Don't eat too late or snack in the evenings.
The Nature's Way slimming range, priced at £14.99, is available in Boots, on Boots.com and online at natureswayuk.com