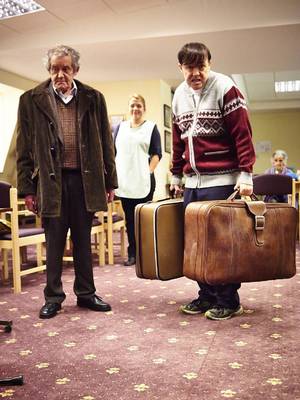 Ricky Gervais returns as lovable Derek in the new series of the show set in a retirement home.
There's a treat for Derek as his dad is moving in to Broadhill.
Derek's excited his beloved father wants to be closer to him, but is that really what's on Dad's agenda?
Is he actually more interested in the female residents?
Elsewhere, Tom and Hannah are trying for a baby, and Derek thinks this definitely involves him!
There's a new volunteer called Geoff, but he's not exactly popular, and Derek's sad to be bidding farewell to Dougie.
Derek, C4, 10pm