Corrie, Emmerdale, Hollyoaks: we take a look at tonight's top soap stories…
Coronation Street, ITV, 7.30pm
Leanne's furious when a male stripper she's booked for a hen night at the Bistro cancels, but Kal saves the day when he agrees to step in.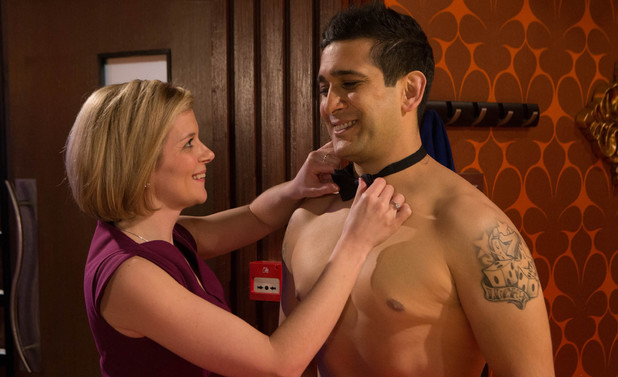 Still struggling with her feelings for him, Leanne can't help but cast a lingering glance at his six pack, and when they're later alone, she helps him undo his bow-tie, which soon leads to much more…
Will they tell Nick how they feel about each other?
Emmerdale, ITV, 7pm
James is trying to make it up to Moira and Adam, and when he hears about a good deal he can secure on a silage trailer, Moira agrees he can get £10K from the bank to buy it.
As James returns with the cash, he's distracted when a car Ross is working on at the garage suddenly collapses on him and he rushes over to save his son, leaving the money unattended.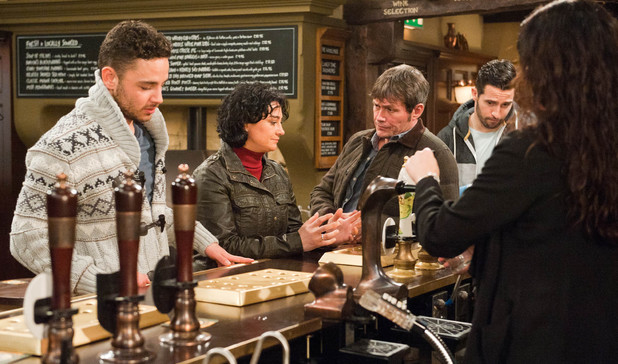 The cash is missing by the time James gets back to it, and Moira's unimpressed that they've lost £10K and gives James what for in the pub. Where is the money?
Hollyoaks, C4, 6.30pm
Lindsey is suspicious about whether Joe had anything to do with Fraser's death after his threat to kill his stepfather, but Joe insists he was just out for a walk clearing his head when Fraser was killed.
Later, Joe tries to do his washing, but Sandy catches him and says she'll do it. When she's sorting through it, she notices dried blood on his clothes – did he murder Fraser?