EastEnders, Corrie, Emmerdale, Hollyoaks: we take a look at tonight's top soap stories…
EastEnders, BBC1, 8pm
After discovering the cocaine, Ian is concerned Lucy didn't come home last night, but he has no idea his daughter's waking up in the restaurant in Lee's arms.
When they're caught out, Lucy and Ian have a heart to heart and Ian tells Lucy she's the child he's most proud of – but Peter overhears everything. He angrily runs off, and an ashamed Lucy goes after him.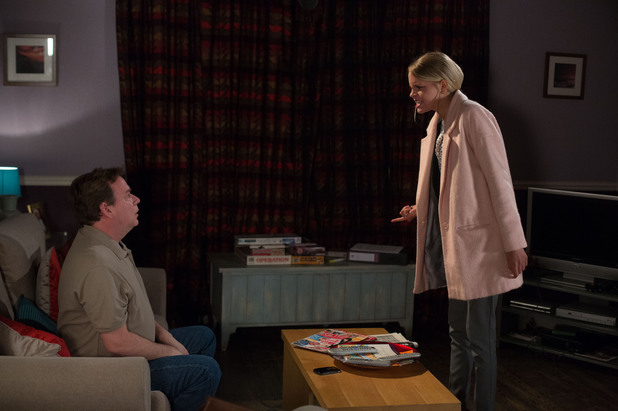 She fails to find him, but thinking he might be at the housewarming party for Ronnie and Roxy, she starts to head there. On her way, she receives a mysterious email and goes off somewhere else. The next time we see Lucy she's lying dead on Walford Common – what happened to her?
Coronation Street, ITV, 7.30pm & 8.30pm
With Maria all over the place, Tyrone steps in and takes her home, where she pours her heart out to him. But when she tells him he was her first love and leans in for a kiss, how will he respond?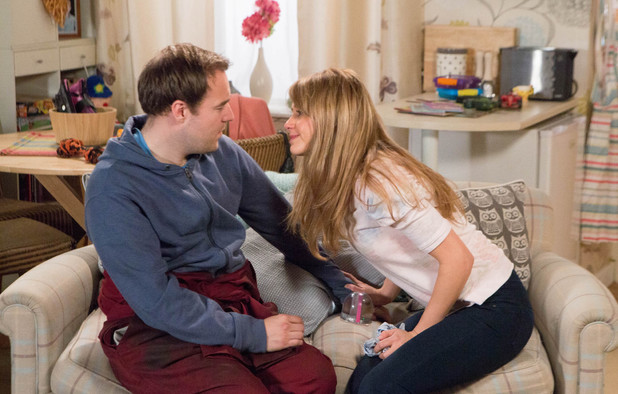 He backs away and a mortified Maria apologises telling him she wasn't thinking straight.
Later, to make amends, she pushes a present for Ruby through Ty's door and sends him a text from her new phone number. But she doesn't tell him who the text is from and when a horrified Tyrone reads it, he immediately thinks it's Kirsty texting and barricades himself and Fiz in. Will Maria confess?
Emmerdale, ITV, 7pm
James is surprised to learn it's Adam's birthday tomorrow and Moira suggests they have a party to celebrate.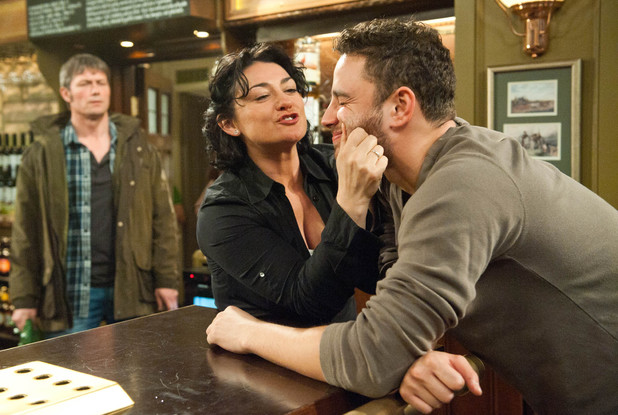 Working out his nephew will be 21, James heads off to buy him a nice present. But when Chas later reveals Adam will actually be 22, James is stunned at the news – what does this mean to him?
Hollyoaks, C4, 6.30pm
Cindy is asked out by a handsome doctor and lies to Dirk that she's ill, when really she's going to the emergency services ball.
But when she arrives at the glam night out, Cindy realises all she really wants is Dirk and her kids, so decides to return home to them. But when Dirk spots her and realises where she's been, he's heartbroken and tells her it's over.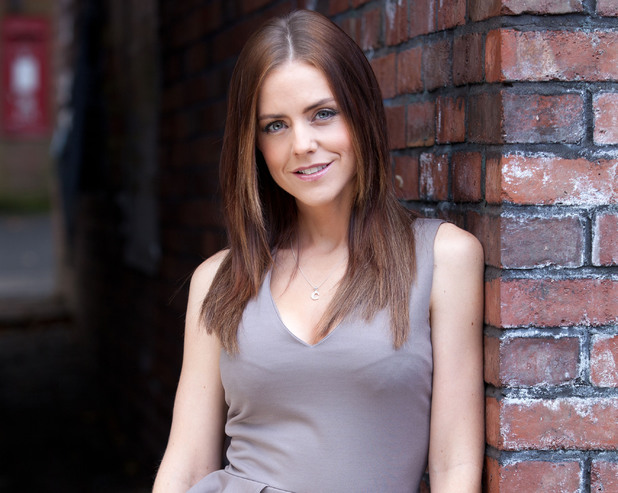 Got an iPad or iPhone? Reveal Mag is specially designed to fit!
The latest celebrity news and pictures from Reveal.co.uk
Read a true story from Reveal.co.uk's real life archive