With scary headlines like 'Keep out of Killer Smog' and alerts to keep children and elderly people inside to prevent them breathing it, it's not surprising some people are feeling a little panicked about the current grey smog which is covering much of the UK.
Even schools have kept pupils inside as a precaution as a mix of dust from the Sahara Desert, toxic air particles from mainland Europe and factory and car fumes have combined to produce this one-off weather condition. So - do we really need to worry about keeping out of the cloud? We asked our columnist and GP
Dr Phil Hammond
for his advice.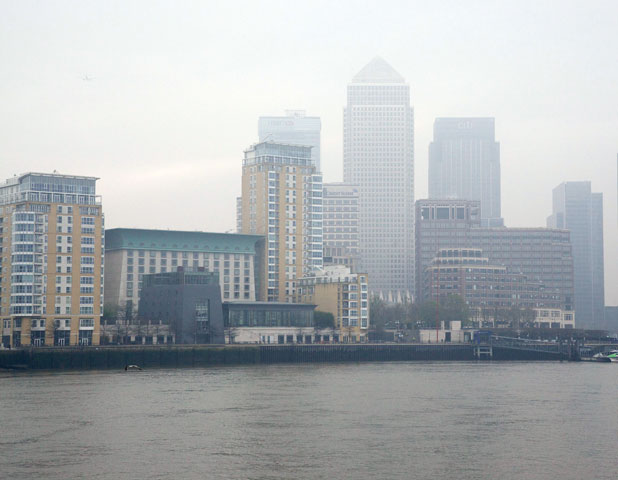 'First check if you even live in an area with high smog levels.
http://uk-air.defra.gov.uk/forecasting/
If not, relax and worry about something else.
'Even if you live in a high smog area, there is no short term risk from smog for the vast majority of people, and no need to stay indoors if you're healthy.
'Smog happens when air pollution levels are higher than usual. The current high levels are due to a mixture of dust from the Sahara and industrial emissions from Europe arriving on a south-easterly breeze. This can cause breathing problems for people who have heart conditions and/or lung diseases, who might notice their symptoms get worse.
'If you have asthma, you should have a step up plan if symptoms worsen – such as doubling up on your inhalers. If your breathing isn't improved by this, contact your GP.
'You should also avoid any strenuous outdoor activity if you have noticed that your breathing is affected by the smog.
'The risk may be higher on hot, sunny days, when harmful ozone is formed when sunlight reacts with pollutants in the air close to the ground. These substances come from a range of sources, including petrol and other fuels.
'If you want more information on smog and health, you can call the Defra free helpline on 0800 55 66 77. You can find updates on air pollution at Defra's UK
air information resource pages .
'Smog over the long term can be harmful and restrict lung growth in children, but in the UK it's usually just a small number of days of very high air pollution levels. Many will get no symptoms, a few healthy people may notice sore eyes, coughs and sore throats which will go when the levels fall.'
Dr Phil answers your questions:
What is Crohn's Disease?
How harmful are slimming pills?
Can you exercise TOO much?
Have you got a question you'd like to ask Dr Phil? You can email him in confidence at
dr.phil@revealmagazine.co.uk
We regret that Dr Phil cannot reply to questions personally.