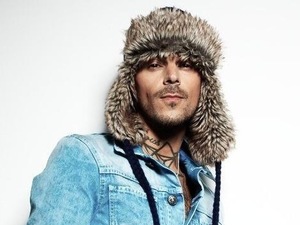 5ive and former Big Reunion star Abz Love blogs the new series of the hit ITV2 show exclusively for Reveal.
Wave your hands in the air! Wave them all around like you're relatively indifferent to the current situation in which you find yourself!
It's hangovers, rehearsals and meltdowns in this episode. Damage are running through their set and Rahs anticipates the outcome with such eloquence I was nearly inspired to write a song. "We're either gonna be doo doo or we're gonna be great," he says.
Noel does some backflips for the camera while Jade skips about. Back in the day, Rahs was known as the dancer in the band and probably nearly joined Diversity but the other boys put a stop to it. Jade sums the day up, "It was a shambles from the start."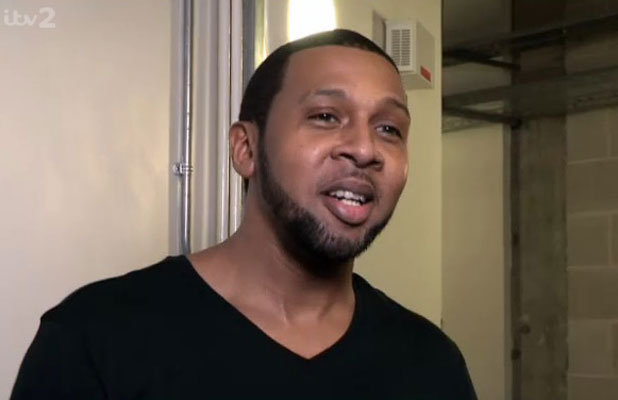 A1 are in vocal class and Mark is getting down to Ben's high notes, while Christian looks on possibly thinking, "You can stick your high notes up your ass". (Watch it back on ITV Player from 3:22 and you'll see what I mean).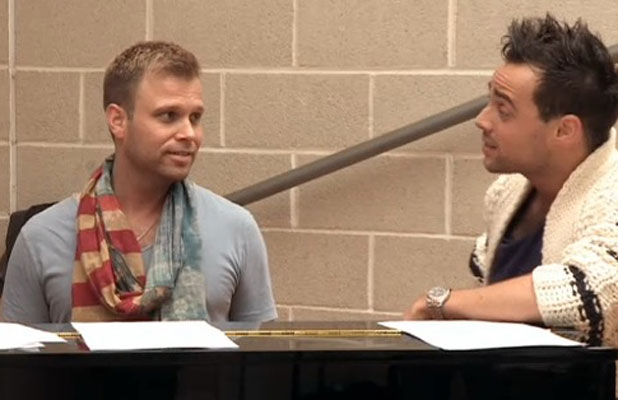 Girl Thing squash any left over feelings and hug it out in rehearsals. Nikki said: "The tension in Ireland was so bad I didn't want to come back". She explains how she ran the whole M5 motorway and did 8000 squat thrusts just to release some of the tension.
Jodi leaves rehearsals early because she's going to the Brits and get's her hair done while the other girls sweat it out. She explained: "I hate not being in that rehearsal but it's not rocket science... it's Girl Thing". Sorry girls, the Brits is invite only so... #awkward!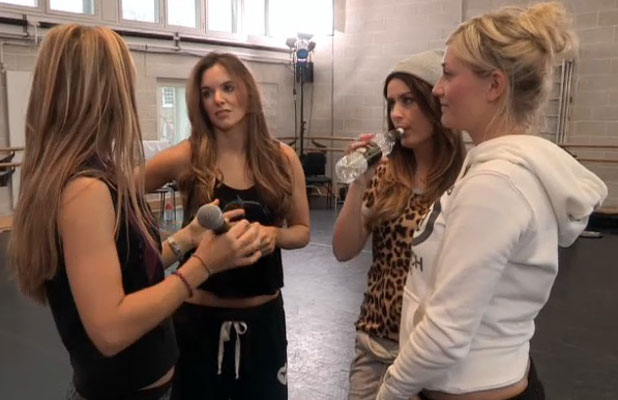 Eternal arrive at the dance studio 2/3rd's nervous and Vernie is struggling with her arm positioning and proceeds to have a meltdown. She tries again with no luck before giving up and sitting it out. Kelle and Easther position their arms correctly and Vernie decides to try again, only this time she struggles with steps: "I don't do steps," she said. I thought she meant that she don't bump 'Tragedy' in the car, but it's the thing where you're scared of actual steps - medically known as climacophobia.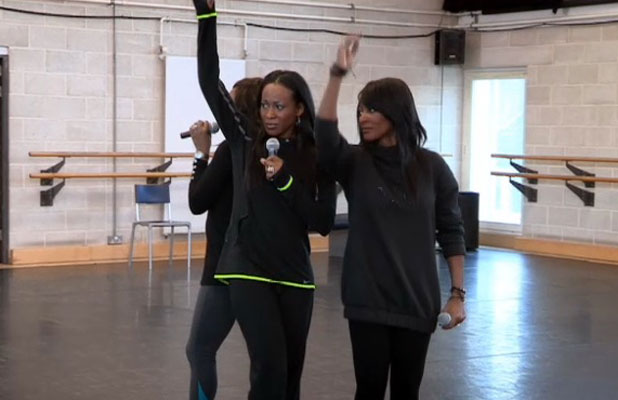 The bands all hit the town for a cocktail and Kavana is at the bar with Girl Thing's Linzi. After confirming they are both from Manchester, Kav uses his best opening line, "I can be a terrible drunk" to break the ice and from that point Linzi was putty in his hands. The two of them exchange sozzled stories for a bit before Kavana goes off in search of more alcohol.
The next morning they are all back in rehearsals. 3T's father Tito passed by to check on the boys and s*** got real/awkward when he removed his belt like he was going to whip one of them on the head if they did not give it 100%. "Y'all Jacksons," he said. "I move more than you guys and I'm twice your age." There's nothing like a bit of parental encouragement to motivate a child...
Ben - who's wearing a very low cut v neck shirt - and Mark audition for Eternal to sing BeBe Winnans' part in 'The Only One'. Christian just looked on possibly thinking, "There's so much f***ing chest hair." The audition was pointless because BeBe flew over from America to do it himself.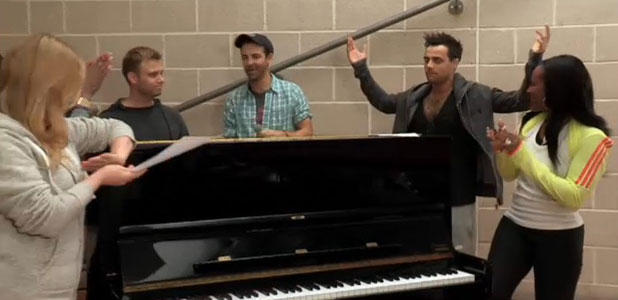 The next day, the bands perform in front of each other and it's applause and cheers all round. 3T make everyone cry and use a trick their uncle Michael had taught them to send people into a frenzy. This involves wiping your brow with a towel and then throwing it into the audience. I throw my cap into the audience all the time so I think I may have some Jackson genes too.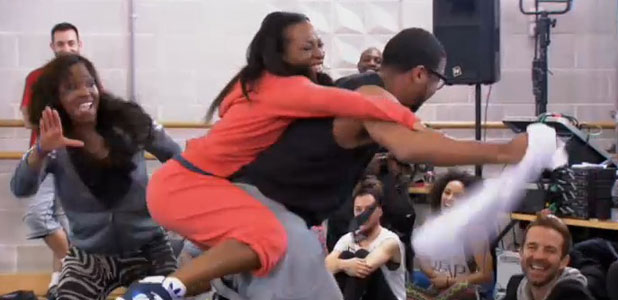 On the final day of practice, Kavana turns up apparently drunk as a skunk singing slam dunk the funk with a bottle of rum on an elephant's trunk. Soundcheck does not go well and after a quick pep talk with the manager, Kav vows to go straight to bed with a glass of milk and a cookie to catch some Zzzzs. He doesn't.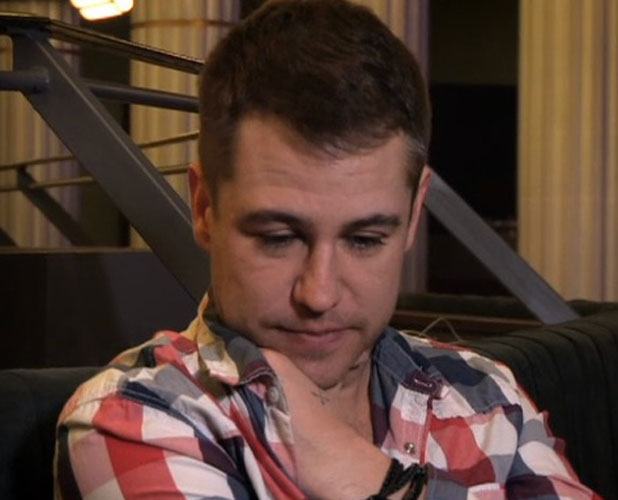 Later, he returns to his room to find Adam outside, who has been looking for him and was concerned. He said: "I want you to know we've got your back". Kavana replied: "This is who I am and how I deal with it." Adam added: "As long as you try I'm there." They hugged it out and things seemed to be going so well until Adam said, "If you turn up tomorrow all guns blazing it's done".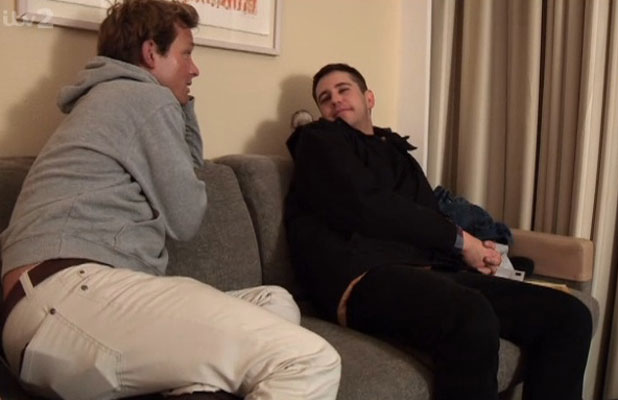 Kavana, in a voice that reminded me of Paul O'Grady, replied: "And I'll f***ing walk out anyway, I don't need this f***ing band. They should be grateful to have me in the band. Put that in your f***ing camera." He storms out of the room probably thinking a more fitting term would've been, 'put that in your pipe and smoke it' or even, 'How do you like those apples?' The best bit is Adam's "ahh that's f***ed" after the door slams. Ha!
Until next time..
You can follow Abz on Twitter @abzlove and, for all Abz news, @abzhq. 5ive star Abz is currently filming his own reality series 'Da Good Life' and is available for bookings. All enquiries : vicky@aeonentertainment.co.uk
Do you agree with Abz's views? Tell us below, as the best comment from across the website each week wins £50.
The Big Reunion 2014: Now and then
Copyright: Rex Features