It was only in August last year that we discovered Made In Chelsea star Andy Jordan's hidden musical talents, after he performed at a music showcase in London. Now, after a string of gigs and a mini-tour last December, Andy is preparing to embark on a large-scale UK and Ireland tour this summer.
Andy's dulcet tones have gained the attention of many new fans, and after releasing his first single 'Whole Lot of Water' last October, the 24-year-old - who joined the E4 reality show in 2012 - has been carefully plotting his way to the top.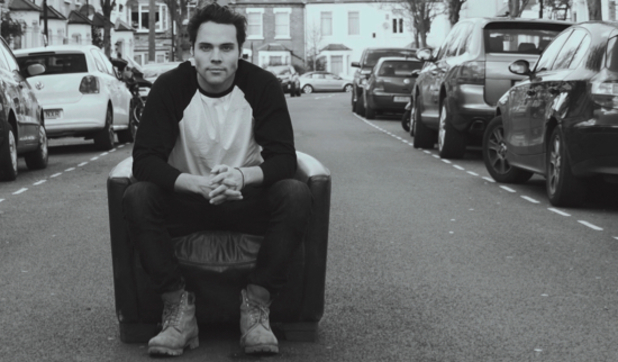 It's set to be a busy year for the reality star, who is currently filming for
MIC
's brand new seventh series and juggling his music commitments with running his clothing brand, Jam Industries. Here, Andy speaks to
Reveal
about his impromptu music sessions with best friend Stevie Johnson, writing songs about break-ups and how Sir Elton John became his first fan.
How are you feeling about your upcoming UK and Ireland tour?
I'm a little nervous because it's quite a long one - it's 20 nights - but I'm also really excited. I'm going to be able to give a much better show than I did last time too because I'll have more time to prepare.
Have you thought about your set list yet?
I've been thinking about the set list quite a lot. The majority of it will be my own music, so around 80%. I'll put in a few covers just because it's fun, but the covers are something I want to leave 'till last minute.
What is the inspiration behind the songs that you write?
It's based on different events in my life. There's one song that I wrote about going forward in life. I'm the only person that can make my life happen; you can't rely on anyone else to do it. So I have one song that's upbeat and inspirational about life and cracking on with it yourself. Some of the other tracks are inspired by relationships, break-ups, make-ups and all those kind of things.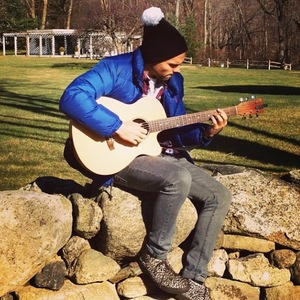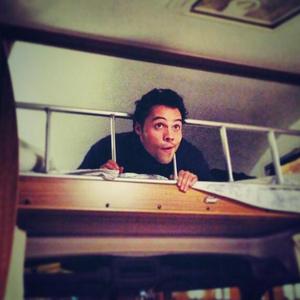 You had your first mini-tour in December, how did you find that?
It was amazing. It was much better received than I could have ever asked for and it was just the best experience I've ever had, actually.
How did you find travelling?
I loved it. It gets quite tiring but I was actually really stingy and budgeted, so we got this camper van that was incredibly cold. It was really fun but it was cold and every night we practically slept in a service station outside of the city and then got back on the road in the morning. There was about five or six of us in the camper van every night.
What has the fan reaction been like in general to your music?
It's been great. People appreciate the fact that I write my own music. It's incredibly nerve wracking when you come from a TV background because you know that people will want to criticise it. But it's been pretty well received and I like to think that people enjoy my live shows. I wanted to do live shows so that people could see that I wasn't a fake and that I wasn't being auto tuned in a studio somewhere.
Were you worried that the public weren't going to take you seriously because you star in a reality show?
It's always a worry and that's why the first sort of stuff I recorded was very much untouched. I mean, you can hear even in the recording that there's pretty much limited editing that has gone on in the production process because I was adamant not to give a manufactured product.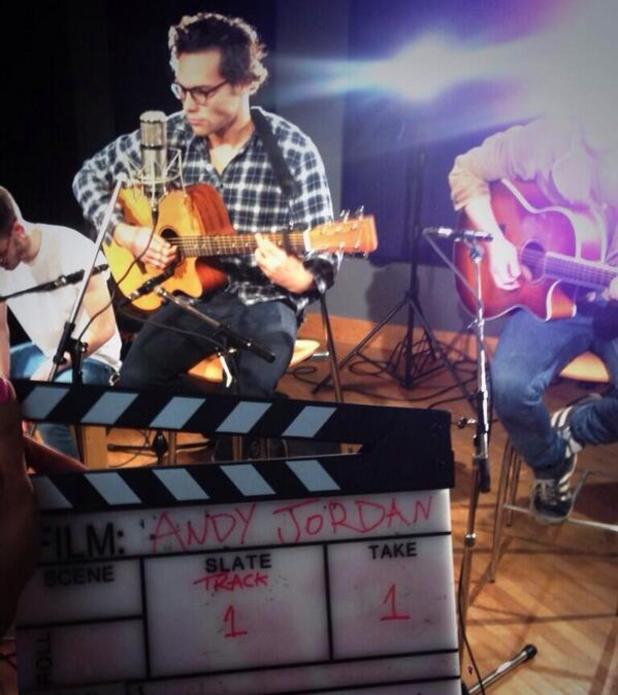 Tell us more about Sir Elton John. We hear he's quite a fan of your music?
Basically a family friend who helped me record the first two tracks that I wrote used to produce for Elton John. He worked on 'Rocket Man' with Elton years ago and he said to me that he'll send Elton the recording of my track once it was finished. I just thought, 'Yeah sure, he probably won't reply' but it turns out within ten minutes he did, and he was like, 'I really like the song, what's Andy like as a person?' or something like that. It was so cool that Elton was the first person to hear the recorded version of 'Whole Lot Of Water'.
So you've got a definite fan in Elton then?!
Well I'm hoping to get my new stuff over to him, to see what he thinks of that as well.
Is singing something you've always wanted to do?
I've always loved it and I've always thought it was a bit of a shame that I never really came from a theatrical family. I don't think anyone could have really expected it. I wasn't really prone to it. It was pretty nerve-wracking going out on stage last year just before Christmas, it's a different experience to anything I've ever done before.
Viewers of MIC will remember seeing your gig that was aired on the show in the last series. What was that like because your fans didn't necessarily know that you could sing?
That was terrifying. We didn't have very good sound equipment so it was awkward because I didn't think it sounded quite the way I wanted it to. Fortunately people were okay with it.
You're obviously a big part of MIC, but would you ever consider leaving the show to focus on your music?
It's not really the approach I ever want to have. The way I see it is, I love doing the show and I love doing music and I love doing my clothing brand too. That's just me. I basically have three jobs and at some point I'm hoping that one of them really takes off. If any one of them really does take off and becomes something that has to be all the time, then I'll take it full time. At the moment, I juggle and I never really have a day off, but the thing is they're all like hobbies. I just juggle it because I'm not really one that sits down and just watches TV. For the time being, I'm good but I'm really excited to release some new stuff too.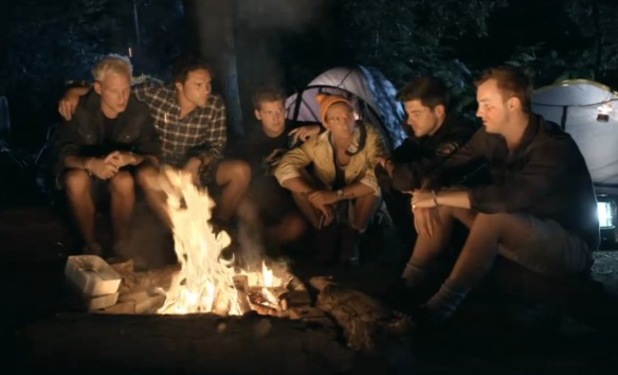 What new material are you planning to release?
I'm going to release an EP probably at the end of April or the beginning of May. There's a mixture of styles on it. Everyone always asks me about my style of music and obviously I'm a singer-songwriter with a guitar, but I don't really like to define myself at this stage. It's only something I've been taking seriously for nearly a year now. Every time I write a track it's kind of different, but it's cool, I like that.
So you wouldn't necessarily liken yourself to a particular artist?
There's artists that inspire me a lot like Ed Sheeran and Maverick Sabre. In fact, somewhere in the middle of those guys is where I would fit. You've got Maverick who is really soulful and I absolutely love his music, and then you've got Ed, who has got the guitar, and is a singer-songwriter with a slightly softer side.
On MIC, fans loved seeing your impromptu music session with Stevie in series six. Will you be treating fans to any more?
We haven't done any yet but I hope so. It's so much more fun than sitting in a coffee shop, isn't it? I enjoyed putting Stevie on the spot as well. He's quite good at it. You know he's really good at writing, so I think he wants to pursue that. It's quite cool, he's pretty creative like that.
Andy Jordan is embarking on a UK and Ireland tour in June and July. Tickets are currently on sale and are available to buy from www.livenation.co.uk or www.ticketmaster.co.uk.
Listen to Andy's cover of David Guetta's 'Titanium' below: