Glee star Lea Michele cut a very stylish figure in New York today wearing head-to-toe black.
The actress, who plays Rachel Berry in the musical series, was snapped sipping a coffee as she strolled through Greenwich Village on Friday morning (14 March).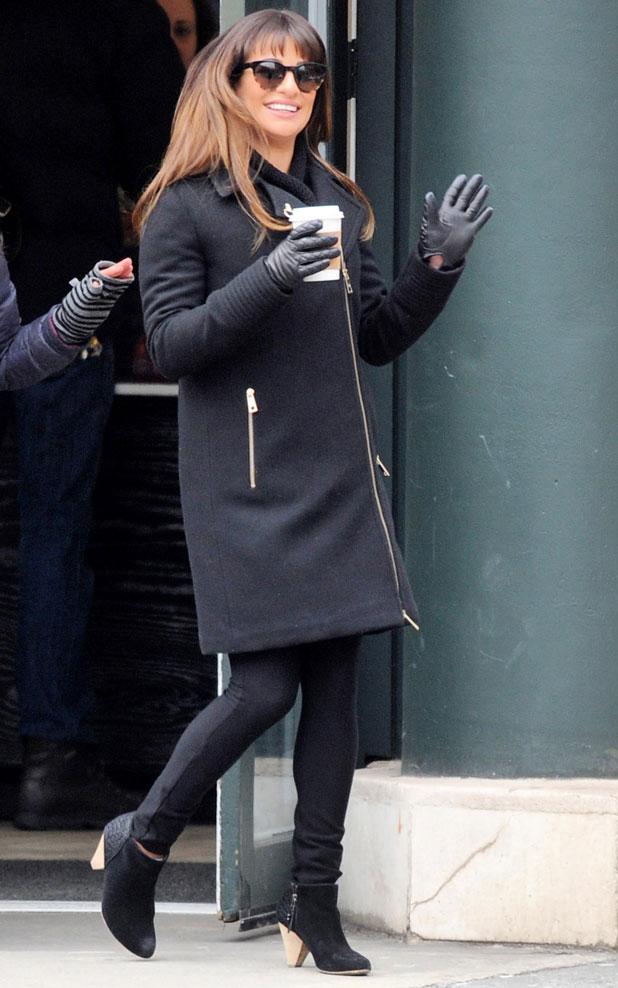 Keeping the New York chill away, she wrapped up in a heavy coat and gloves, trousers and boots – and added a pair of superstar sunnies to complete her look.
Lea looked in high spirits as she left the coffee shop, waving to photographers and at one point appearing to gleefully (no pun intended) punch the air.
She'd tweeted earlier in the day: "Early morning on the set of #Glee in New York City today! Quick stop at my favourite #NYC coffee shop first! "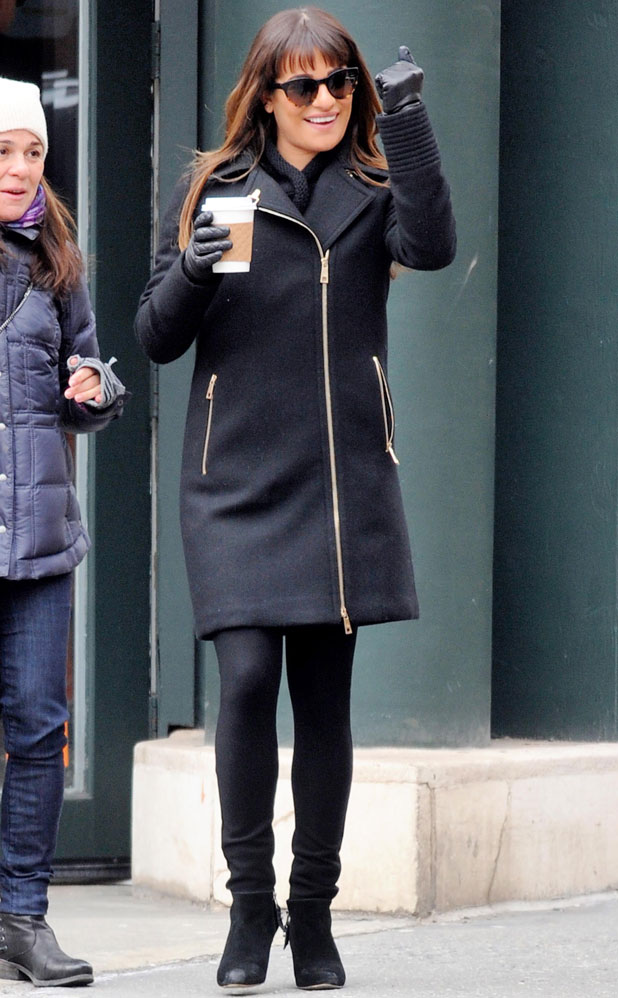 Lea has been in New York filming for
Glee
, telling fans yesterday: "Having one of my favourite days of all time on the set of #Glee today in New York City! So much fun! #GleeInNYC."
As well as working on
Glee
, the brunette star has been hard at work promoting her
debut album Louder
, which debuted in top five of the US Billboard chart.
"This is such a dream come true," said Lea. "Thank you all so much for your support."
And, as if she isn't busy enough, the 27-year-old has a
book coming out later this year called Brunette Ambition
, described as "part memoir, part how-to and part style guide."
Watch Lea's music video for her single 'Cannonball' below: