EastEnders, Corrie, Emmerdale, Hollyoaks: we take a look at tonight's top soap stories...
EastEnders, BBC1, 8pm
Despite telling a distressed Carol he'll go to court to support Alice on her behalf, Max actually sneaks off to see Stacey instead.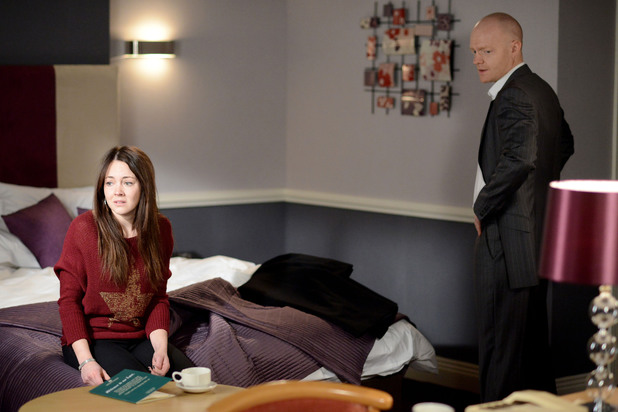 Stacey's desperate to get Kat to change her mind about making the statement in court, but Max claims it's impossible and Stace will just have to let Kat do it.
He comforts Stacey and old feelings are rekindled as they share a passionate kiss. Max excuses himself to go to the bathroom, but when he returns, Stacey has fled. Where is she?
Coronation Street, ITV, 7.30pm & 8.30pm
Maria tells Todd she's going to surprise Marcus as he's looking around a potential house they might buy and Todd decides to do exactly the same thing!
Turning up at the house, Todd poses as Marcus's boyfriend, and despite being shocked, Marcus quite enjoys going along with the rouse. Soon passion gets the better of them and they're kissing and ripping each other's clothes off.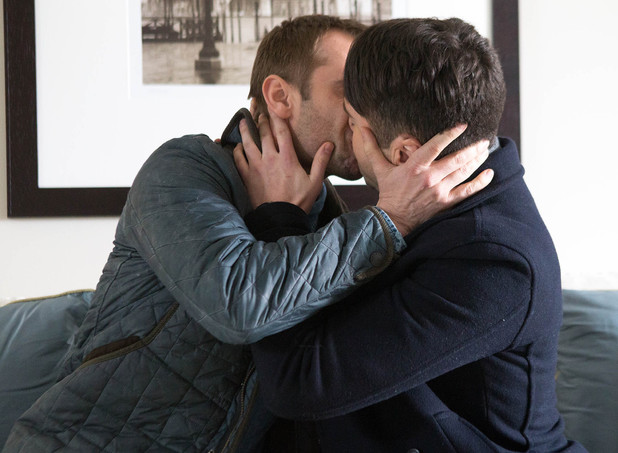 But Maria has arrived – with Audrey in tow - and when she walks in on her man kissing another man, she's devastated. Marcus chases after her, but can he persuade her to forgive him?
Emmerdale, ITV, 7pm
Priya agrees to meet Jai for lunch, but when they get to the café she starts to feel woozy, and just as Jai arrives she collapses, hitting her stomach as she falls.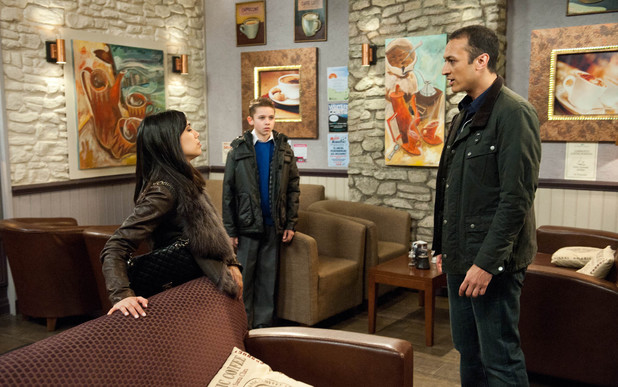 She's rushed to hospital, and the news gets back to David, who is alarmed and doesn't understand what's going on.
As he and the family rush to the hospital to be by Priya's side, will the true extent of her problems be revealed? And will the baby be ok?
Hollyoaks, C4, 6.30pm
Ray McCormick turns up at The Hutch and gets Trevor's drug-laced wine off Ste, leaving Trev fuming and determined to find out why Ray's back.
Turns out Ray just wants a meeting with Trevor so he can get in on the business. Trev instantly says no, so Ray comes up with a plan B…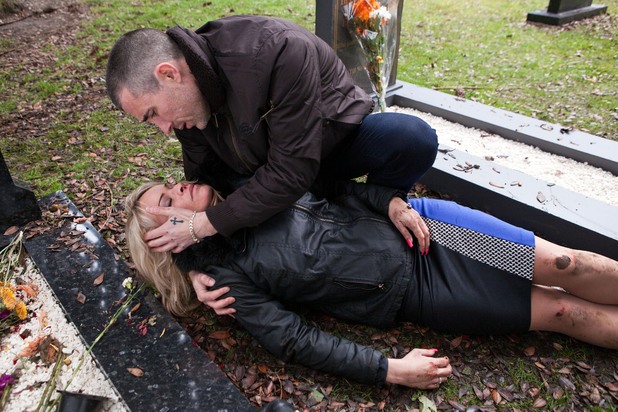 He tracks Grace down to Clare's grave knowing she's the key to getting Trevor's attention. Along with his heavies, they knock Grace unconscious. When Trevor gets there and finds her, he tries to revive her – but will she be ok?
Got an iPad or iPhone? Reveal Mag is specially designed to fit! Find out more here