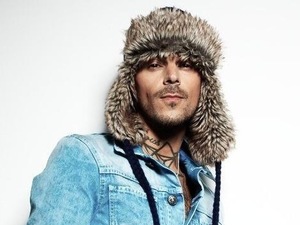 5ive and former Big Reunion star Abz Love blogs the new series of the hit ITV2 show exclusively for Reveal.
Welcome my beautiful co-creators of this third dimensional reality we co-exist within to my Big Reunion 2014 blog!
This episode, Ross and Rachel get back together after Ross unknowingly takes full responsibility for the break up. Monica reveals what happened when she got stung by a jellyfish and Phoebe is mad at her mother. Oh wait...
5ith Story arrive at rehearsals and Kenzie appeared to be struggling with most of the choreography. He looks great standing still, but it's quite painful watching him get his groove on. Kavana looked like he'd sh*t himself during part of one routine. It reminded me of when I used to help my mama working at a laundrette and, one day, a man walked in with grey tracksuit bottoms, much like Kavana's, sh*t himself and then left. I don't know what the moral of the story was there. Kavana also suffers from a condition called 'baffled' when it comes to stage positioning.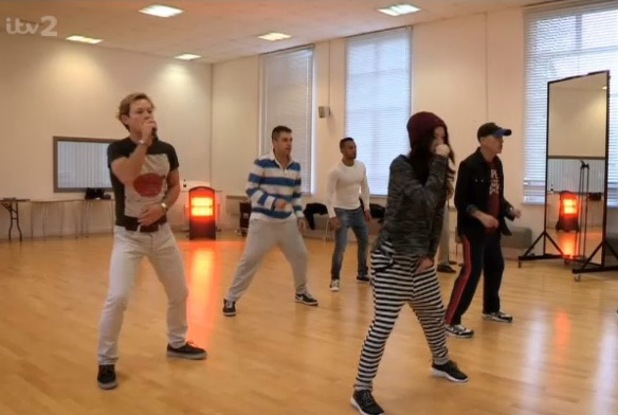 The rest of the proceedings goes like this:
Kavana: "I emailed the other lads to tell them I was gay."
Everybody: "We're not surprised."
Dane: "I thought Adam was gay too."
Adam: "Oh f*** off"
Gareth: "You know what, who cares."
Kavana: "Well I don't fancy any of you anyway so…"
Dane: "I'm knackered."
Gareth: "We have to be hot so the other bands go ooohhhhhhh."
Adam: "Shut the f*** up Gareth, I'm sick of your sh*t."
Dane: "Don't Google me."
Kenzie: "I've peaked."
Dane: "I had a couple of shaky bits."
Kenzie: "Your shaky bits put me off."
Gareth: "That's where I'm gonna go when I die."
Will Young: "YES I WON." I'm actually not sure about that last one...
The Damage reunion was like something from the shootout at O.K. Corral in 1881. If Rahs had a longer moustache, he'd be twisting the tips of it with one hand while stroking the pearl handle on his colt new army double action revolver with the other, waiting for Corée to make a move. Noel's eyes shifted from left to right as a drop of sweat rolled down his worried face. Jade was sitting back silent as a mouse but, eventually, it was Andrez's leopard print jumper that made Corée switch.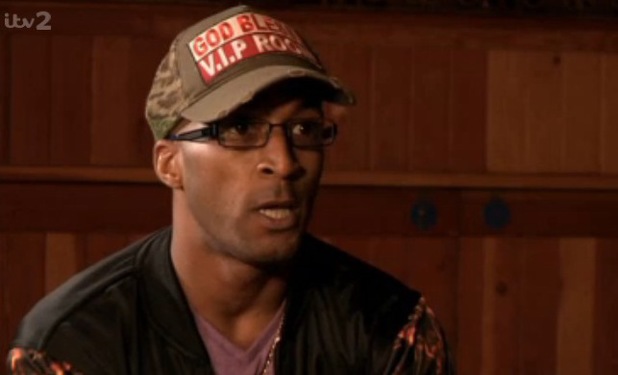 Corée has got a list of misdemeanours that make Justin Bieber look like a little girl. When the band parted, he went into self-destruct mode. He turned to drink, drugs, slept rough on Brighton beach for two weeks and spent three months in jail for drink driving. Noel had to sign on, which he said was "painful", and started grafting. His weapon of destruction was brandy and marijuana and he gives props to Rahs for introducing him to youth working, which changed his life. Andrez, speaking about how much debt he was in while the VT showed him on stage in a furry coat while waving his arms about and wearing more gold than Mr T, said: "We were in a lot of debt. I had to declare bankruptcy".
He should have gone to Cash For Gold!!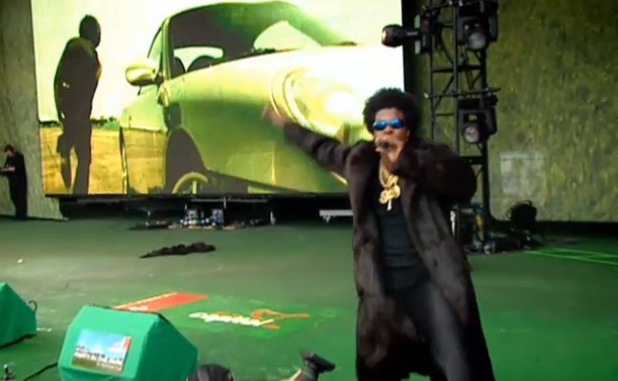 Rahs, meanwhile, says he was ready to go Kung Fu Panda on everyone when he was left with an £80-100k debt accumulated by the band.
From what I gather, aside from the drink/drug accusations, Corée found out he was out of the band via a Facebook post, so got revenge by using social networks to call out the boys and their partners, which caused them much dismay. Corée claims "it was the people that do his tweets", to which Rahs responds: "C'mon man, are you that big that you have people do your tweets?" Haha!
They all agree to disagree and disagree to agree a few times before Corée admits: "There's probably so many things I could have done differently, but I wouldn't change anything, I'm happy." He did apologise though..I think: "I'm sorry for any effect that you had individually that it's had on you individually," he said. "I think what he means is he's sorry for any effects that it had on them individually or if it effected them in any way, or by being effected individually for what he did effectively to cause individuals effecting long term exposure to the effects.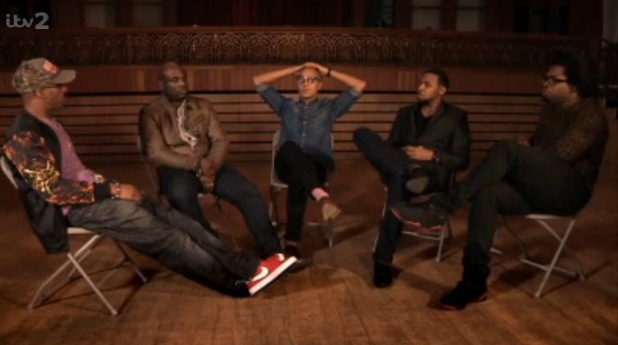 Jade, speaking about their friendship, said: "Sometimes you have friends forever and sometimes you have friends you never see again..and that's where I am at in my life." He added: "He's in denial, I want nothing to do with him." And Rahs ended it with: "Unfortunately, this is probably the last time you'll ever see Damage as a five piece again." It was a sad day for the hardcore Damage fans.
At the end of the show, all 6 bands met for the first time but it was quite boring so I left it out.
You can follow Abz on Twitter @abzlove and, for all Abz news, @abzhq. 5ive star Abz is currently filming his own reality series 'Da Good Life' and is available for bookings. All enquiries : vicky@aeonentertainment.co.uk
Do you agree with Abz's views? Tell us below, as the best comment from across the website each week wins £50.
The Big Reunion 2014: Now and then
Copyright: Rex Features