Man of the moment and Oscar winner Matthew McConaughey is currently on TV screens alongside Woody Harrelson in crime drama True Detective, which continues tonight.
The pair are investigating a ritualistic looking murder and the hunt for clues brings them to a strange etching on a charred church wall and an Evangelical priest.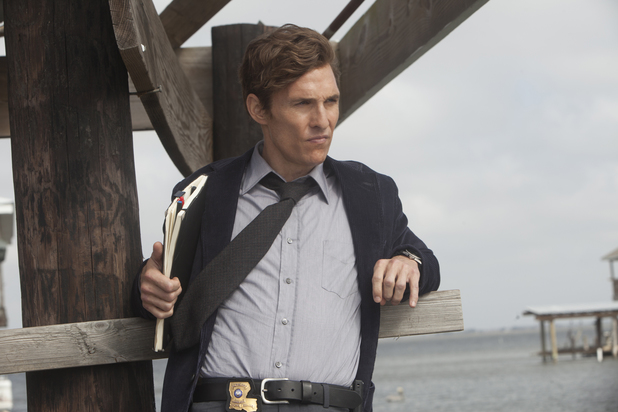 Rust (McConaughey) thinks they have enough to go on and throws himself into obsessive research. He finds another lead that takes them on a state-wide trial questioning everyone.
But while Rust is focused on the case, Marty (Harrelson) and his wandering glances are getting him into trouble. The man who once thought himself whiter-than-white is having control issues, and it seems Rust is the only one who can bring him back to his moral compass...
True Detective, Sky Atlantic, 9pm