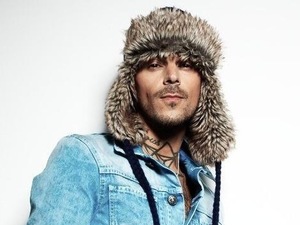 5ive and former Big Reunion star Abz Love blogs the new series of the hit ITV2 show exclusively for Reveal.
Welcome once again to my wonderful Big Reunion 2014 blog. A place where you can allow yourself to unwind from the stresses of the world and indulge your senses in utter nonsense. If anyone's watching still, do let me know because sometimes it feels like I'm the only one. Anyway...
This episode featured a bit of Damage, a bit of 5ith Story in the studio and a lot of Girl Thing getting p*ssed. If you thought B'Witched had issues, you should see Girl Thing. The band hyped as the next Spice Girls got together at Jodi's house, 13 years after they parted company. It was all laughter and fun as each one arrived through the door, but it all turned to tears quicker than you can pronounce Akon's full name, which is Aliaune Damala Bouga Time Bongo Puru Nacka Lu Lu Lu Badara Akon Thiam (
via Wikipedia
).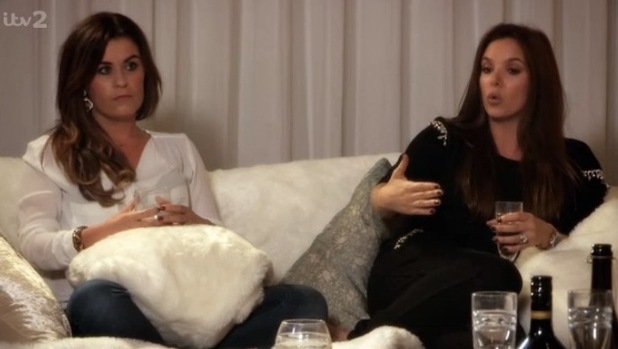 I personally blame Jodi and Kian for not getting out Twister to break the ice first! After being made to take off their shoes, the girls gathered on the sofa and proclaimed their truths. Linzi didn't feel she got on with Nikki. Nikki felt Linzi and Anika made her life a misery. Anika 'you did hit me' said she felt alone and Linzi was the only one that understood her. Michelle never said a bad word about anyone and Jodi was thinking, 'Get out of my house'. Meanwhile, Kian was no doubt hiding in another room terrified, while also praying they would all leave!
Back in the day, their management asked the girls to sign something, agreeing they wouldn't have boyfriends. But Nikki started romancing the producer Martin secretly. He sent Nikki a letter proclaiming his love but she never received it. Anika did! She opened it with Linzi and that was it! They started beating at Nikki's door like bayliffs on a mission, screaming "Open this f***ing door!" Waving the incriminating evidence in Nikki's face, Anika said, "You've been bullsh*ting us babe".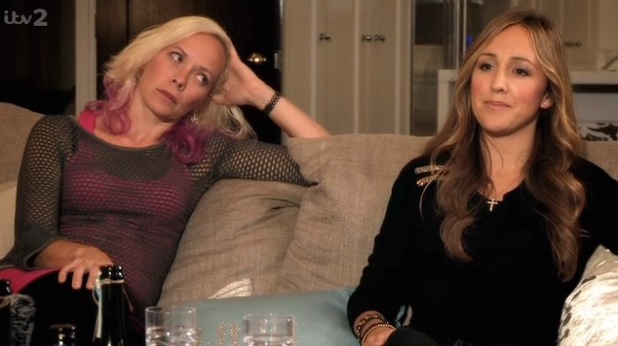 Instead of commenting, Nikki allegedly came at Anika like a flying squirrel and punched her. Nikki claimed she was trying to close the door, so maybe her hand slipped? But then like a WCW tag team, Linzi flew off of the top rope and gorilla pressed Nikki to the ground. Nikki was done with the band from that point! After a few, "I dids, I didn'ts" and a few, "Oh dears", Nikki said, "I didn't tell you about Martin because it was none of your business". She added: "I'm so glad I didn't tell you about him because I might not be here today". That's some real talk! Anika broke down crying and I thought Nikki was going to get body-slammed by Linzi again.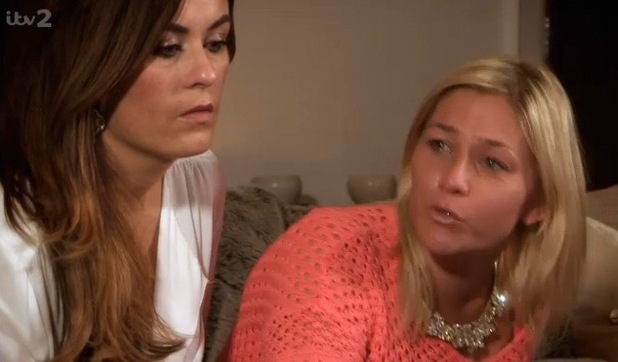 After what I imagine was two bottles of bubbly to herself, Linzi's liver was in full swing, expressing itself verbally and using the F-word like it was a sentence enhancer rather than a cuss word. Talking to Michelle, she said: "I f***ing felt you was f***ing being a f***ing snide and f***ing say f***ing things to my f***ing face but was f***ing talking behind my f***ing back and f***ing being two f***ing faced and I f***kng know because I f***king saw it my f***king self you've got to f***king be honest!" Michelle responded: "I would feel sympathetic towards you but you were threatening to kick the sh*t out of me." Champagne and Girl Thing do not mix!
Meanwhile in the show, 5ith Story headed over for some vocal training, minus Kenzie, and they all had a sing song. Kavana says he feels like a washed up popstar and Dane is worried the band might be poop!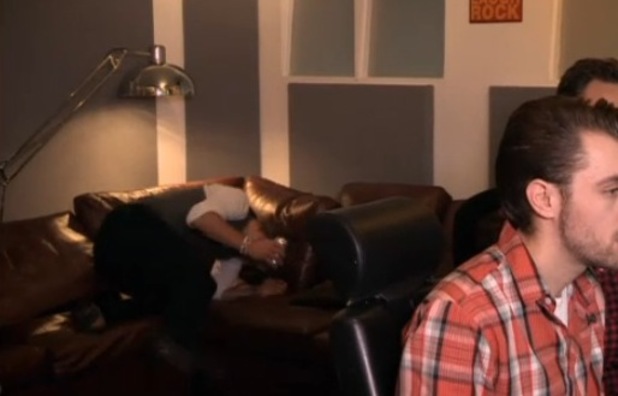 The next day, the band recorded versions of their songs and Adam Rickitt, who loves to stick it, flick it and kick it, is cringing listening back at the sounds of his dulcet tones. He reduced himself into the foetal position but shone bright when asked to do some heavy breathing on the track... Kavana was reluctant to sing claiming, "I've not done it in front of an audience that wants to see it before", but after a quick pep talk he was singing like a canary. He left the session early because of a last minute gig but Mr Bowers was not a happy bear about it. "It isn't good enough, your gig's got to wait," he says, adding: "I've been here all week." Maybe, but Kavana's broke and needs the money...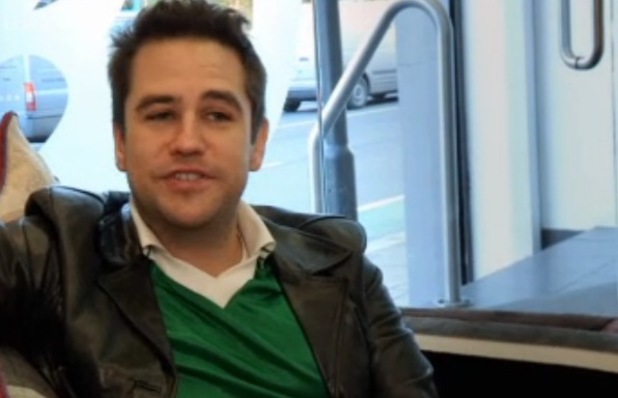 When Damage split, Noel was all "What the f*** do I do now" and Rahs was left feeling hurt, telling the band: "Don't call me, I don't want anything to do with any one of you again." Talking to Noel, he said: "If I don't get my answers then there is no rehearsals." He then added: "Certain questions have to be put out there and answered!"
Jade and Andrez met to discuss tactics. "I think everyone had different accounts of different stories," Andrez says. Rahs and Coree didn't turn up to his wedding so he's still a bit vexed at that. Meanwhile, Coree feels like he's being thrown into the cauldron and Jade says: "I don't want this meet to come across like it's us against him…but it is." Err!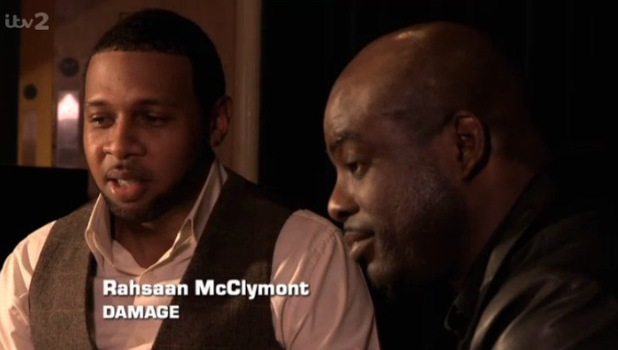 Eternal update: Not much to report apart from Easther giving the vocal coach the look of death for asking where Louise was, and Kelle having a drink with some guy from
EastEnders
. The stories on this show prove there's not much room for love in this industry and if it does blossom, it generally ends in violence or a sex tape.
You can follow Abz on Twitter @abzlove and, for all Abz news, @abzhq. 5ive star Abz is currently filming his own reality series 'Da Good Life' and is available for bookings. All enquiries : vicky@aeonentertainment.co.uk
Do you agree with Abz's views? Tell us below, as the best comment from across the website each week wins £50.
The Big Reunion 2014: Now and then
Copyright: Rex Features