Helen Skelton is returning along with Angela Rippon and Joe Crowley for the new series of BBC's travel show Holiday Hit Squad.
Offering the best consumer advice, the show will unveil holiday horrors and heavens and help restore faith in some holidaymakers who have encountered disasters on their trips.
Ahead of the new series, which kicks off on 6 March, we grabbed a chat with Helen who tells
Reveal
about her holiday adventures, being detained in Namibia and forgetting her name in front of Paul Hollywood... Oh, and why The Great Sports Relief Bake Off was the most embarrassing thing she's ever done!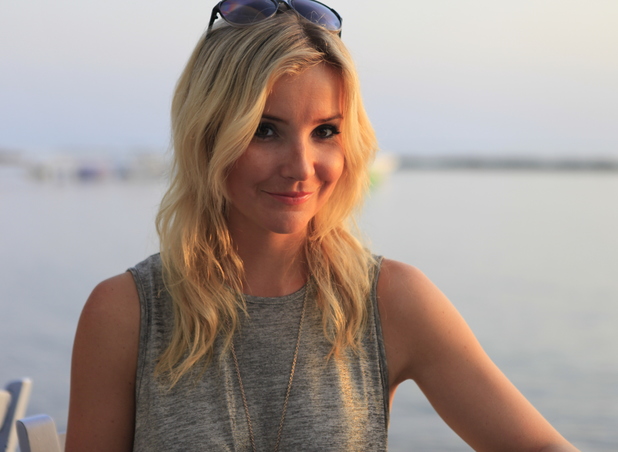 What's best holiday you've been on?
I went to Turkey and drove a camper van from east to west. We spent quite a lot of time in Istanbul and then drove over and finished up on the Iranian border. It's such a fascinating culture. I went to an oil wrestling festival and a hair museum. It was good fun.
So tell us, what has been one of your worst personal holiday experiences?
I've had a few terrible ones but this one sticks out. It was years ago and it wasn't on the programme but I went to Namibia, Africa, and I had the wrong visas so I got detained in the airport. It was a complete nightmare. We spent most of the time in the airport and when we did get out, we had to spend a lot of our time in the government offices trying to get the right visas and fill out paperwork. I've also missed loads of flights all over the world, and trust me, it costs a fortune to get home.
What can viewers expect from the new series of Holiday Hit Squad?
There's a lot more practical advice, so if you're looking for inspiration or you want to do something different and new then it's a good programme for that. It's practical and easy and there's a lot of tips.
Why do you think viewers relate to shows like Holiday Hit Squad and similar consumer programmes?
Everyone likes to go on holiday and you're spending your well-earned money. I think it did well last year because it offered practical and useful advice. It's ambitious and aspirational but, at the same time, it's realistic. Not everybody wants to spend weeks in the sun, but the holidays that we feature are things that people will want to do.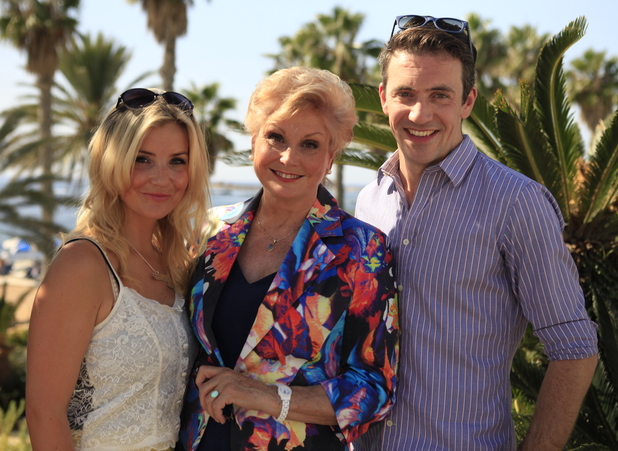 How do you manage to balance work and family life?
I don't. I get told I'm a workaholic! I love my job and I love being at work. I've tried to take a little bit of time off because I'm writing some books but, to be honest, I like being at work and if I'm not there, I'm like 'Oooh, what's going on, why am I not there?' This year I've booked in a few trips with family and friends too and I've got a holiday coming up in May. I'm booking trips ahead this year which is something I've never done before, well I've not done for a lot of years!
You've done a lot of presenting from Holiday Hit Squad to Countryfile, BT Sport and of course, Blue Peter. What do you love most about your job?
I love doing live television. You get a real buzz and adrenaline rush from it and it's nice being part of a big team. Everyone does their little bit and then it all comes together. I also love meeting people. When TV is involved, people are really helpful and they open their doors to you.
Last month you appeared on The Great Sport Relief Bake Off. Were you nervous about showing off your baking skills in front of Paul Hollywood and Mary Berry?
I wasn't nervous until I met them. They're so intimidating that I forgot my own name! You turn into a child because you're so scared. It's weird. When you're there, you're sort of among national treasures so it's like, 'Oh my God, I'm working with legends and not impressing them'.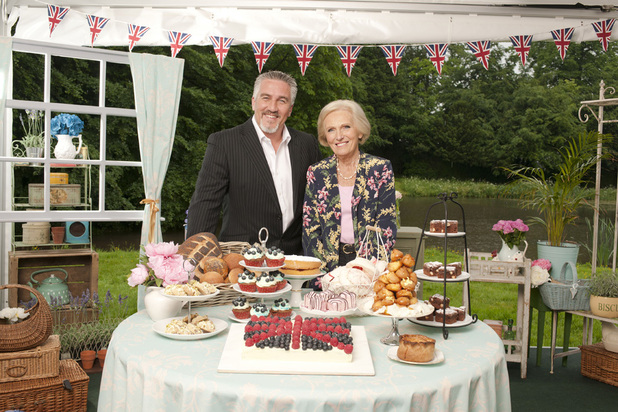 Did you get in a lot of practice beforehand?
No! I didn't take it seriously enough. I thought it was a bit of fun and a good chance to raise money for charity and instead it was the most embarrassing thing I've done in my life. I was terrible. I'd rate my skills a 2 out of 10 in the kitchen. I thought at the time, 'Hey, it could be a chance to redeem myself'. Unfortunately, I didn't. The other celebrities said they weren't competitive but they were! I had a good team though and Rochelle Humes was good fun. I think it's fair to say we both weren't in our natural environment.
Holiday Hit Squad airs on Thursday 6th March at 8pm on BBC One.
Got an iPad or iPhone? Reveal Mag has been especially designed to fit!