Former X Factor contestant Rebecca Ferguson has apologised for worrying fans after collapsing during a live performance on Loose Women today.
Rebecca appeared on the panel show to perform her latest single, however, towards the end of her song, she suddenly bent over looking unwell before fainting on her knees.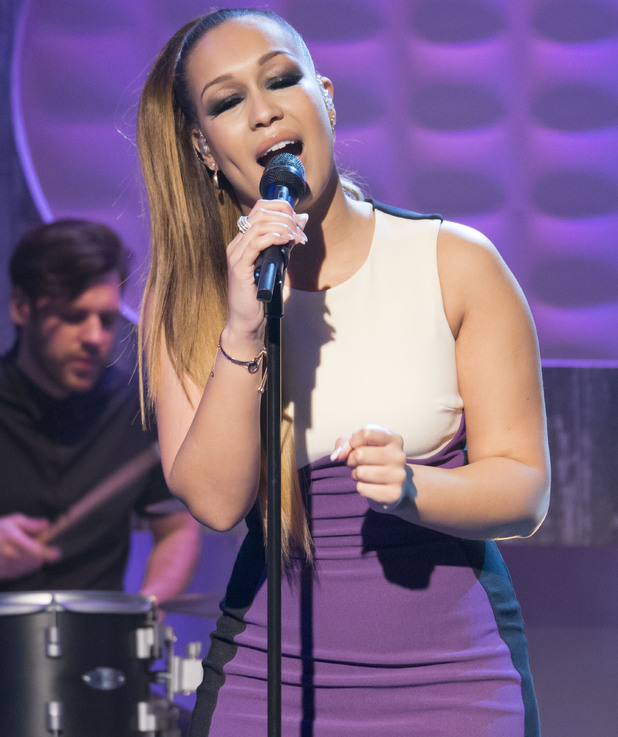 Fans quickly took to Twitter to voice their concern, as ITV1 immediately cut the lunchtime programme short and rolled the end credits.
Less than an hour after the incident, Rebecca logged onto the social networking site and told fans she was "feeling better".
"I am feeling much better, will rest today," the mum-of-two tweeted. "So sorry to worry everybody I fought through that song but at the end had nothing left love yas xxx."
Rebecca's rep also told
Reveal
: "Rebecca started to feel unwell during her performance on
Loose Women
today, but she is fine now."
Yesterday, Rebecca told her followers on Twitter that she was feeling poorly. She tweeted: "Still laid up in bed dunno what this bug is but it's getting shaken off, big day tomorrow xxx."
Later she tweeted: "Another early night
Loose Women
tomorrow xx."
We're glad to hear you're on the mend, Rebecca.