EastEnders, Corrie, Emmerdale, Hollyoaks: we take a look at tonight's top soap stories…
EastEnders, BBC1, 8pm
Kat has a plan for Stacey to be able to return to Walford and it involves going to visit Janine in prison. Anything involving Janine never usually turns out well, but Kat's determined…
Stacey manages to convince herself Kat's plan will definitely work, but Alfie's really worried it's a step too far.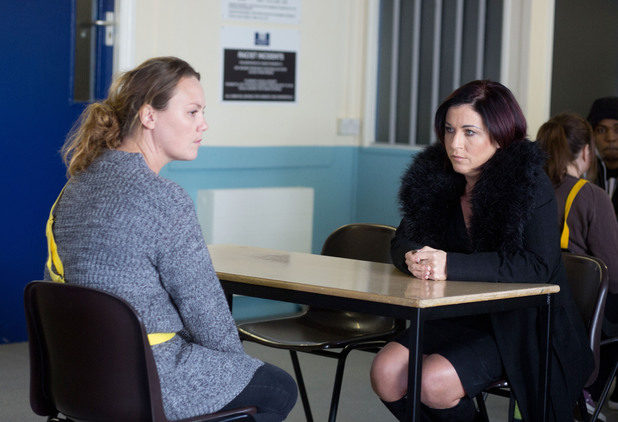 Despite his reservations, Kat goes ahead and visits Janine anyway, but it doesn't go quite to plan (no surprises there) when Janine gives Kat a risky ultimatum – will Kat agree?
Coronation Street, ITV, 7.30pm & 8.30pm
Anna, dreading the dinner with Phelan that evening, sends him a text asking him to come round to the house. He thinks his luck's in, but she simply wants to tell him to leave her alone.
Phelan has other ideas however, and as she begs him to stop flirting with her, he moves in for a kiss, pinning her against the wall.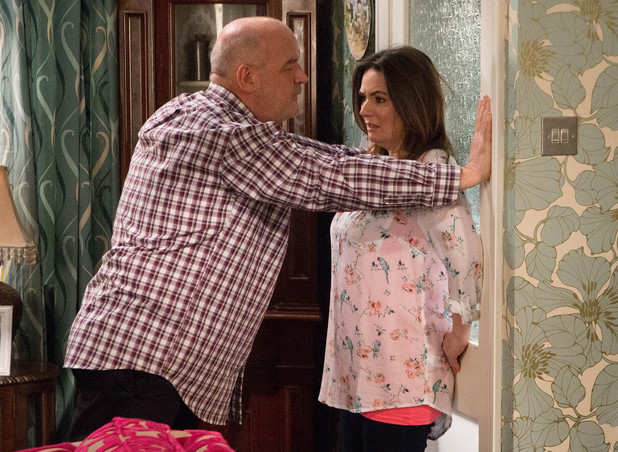 Terrified, Anna spits in his face to get him to back off and orders him out of her house. She's shaken and fakes an illness to get out of dinner, but will anyone suspect there's more to it?
Emmerdale, ITV, 7pm
Leyla accompanies Priya when she goes for a scan, but the expectant mum is worried about her baby being small. When the sonographer reassures her everything's fine, Priya becomes emotional and has to leave the room.
Concerned for her friend, Leyla takes the opportunity to broach the subject of Priya's eating habits with the sonographer, but when Priya arrives back and quickly susses the mood, she's fuming.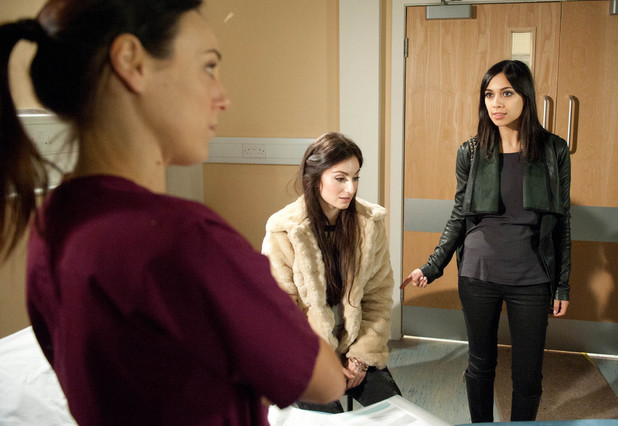 Feeling betrayed by her friend, Priya lets rip. Can anyone get through to her?
Hollyoaks, C4, 6.30pm
Nancy forces John Paul into doing a newspaper interview about rescuing Finn. The teacher really isn't keen, but Nance persuades him to do it.
Having to pose for a photo close to his attacker, John Paul is noticeably struggling, but oblivious Nancy ploughs ahead with the questioning. John Paul tries really hard to get into the swing of things, but it all becomes too much and he ends up smashing the photographer's camera and storming out.
Meanwhile, Robbie decides JP needs teaching a lesson for almost leaving Finn to die and locks his teacher in a cupboard during a fire alarm. When he gets let out, Robbie's taunts all become too much for him. Will John Paul snap?
Wow! Try REVEAL Mag for FREE on Android tablets!!! Find out more here
Got an iPad or iPhone? Reveal Mag is specially designed to fit! Find out more here