Corrie, Emmerdale, Hollyoaks: we take a look at tonight's top soap stories…
Coronation Street, ITV, 7.30pm & 8.30pm
Todd and Marcus find themselves unable to resist the chemistry between them any longer and end up snogging – and then moving into the bedroom.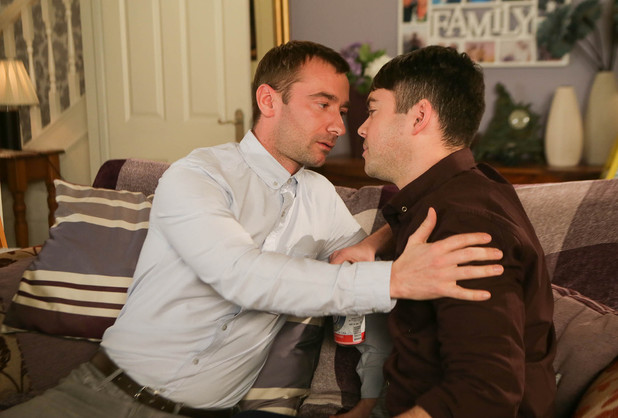 Marcus is disgusted with himself after they've had sex, and quickly dresses himself before heading off to meet Maria, who he was supposed to be with hours ago.
How will he explain his absence to an angry Maria – and will Eileen work out what's gone on between the boys?
Emmerdale, ITV, 7pm
Jai is stunned when he gets a call about Rachel's whereabouts from someone who's spotted the advert in the paper.
He arranges to meet the caller, Mark, and dismisses Rishi's concerns asking him to just be happy they have a lead.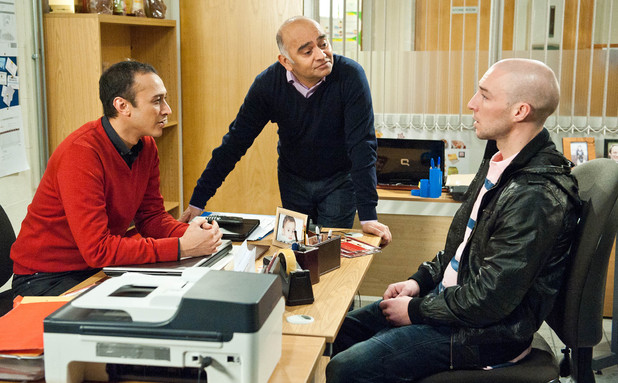 Mark arrives and Rishi and Jai meet with him – will he have any helpful info on Rachel and Archie?
Hollyoaks, C4, 6.30pm
Darren is still bemused as to why Leela has taken him to a strip club on their date – accompanied by Ste! And Dennis, not wanting to be seen in the club, is still hiding under the table!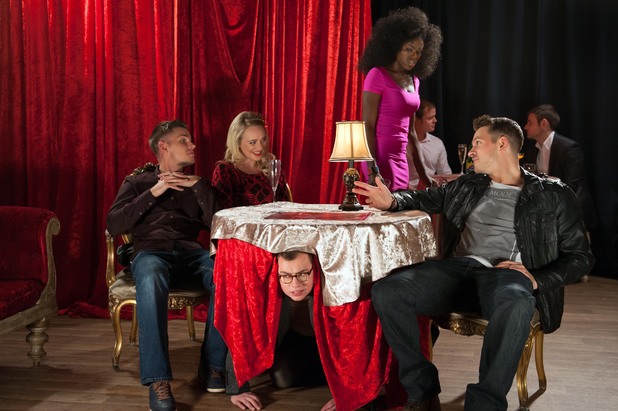 Dennis finally seizes his chance to escape and bumps into waitress, Blessing, who isn't impressed. He then hides behind some feathers and knocks into her again. Then he tries to hide from his friends by going into the dancers' dressing room.
Stuck in there, Blessing catches him again, and throws him out of the club – but then she finds herself sacked too! Dennis buys her a hot chocolate to say sorry, but Blessing wants more than just a drink by way of apology…
Wow! Try REVEAL Mag for FREE on Android tablets!!! Find out more here
Got an iPad or iPhone? Reveal Mag is specially designed to fit! Find out more here