Game of Thrones has no shortage of feisty, strong female characters including Arya Stark, a sword-wielding, fearless young woman who spends series three trying to reunite with her family while avoiding the dangers lurking around her.
Arya is played by 16-year-old British actress
Maisie Williams
, who recently joined cast members at a junket in London to celebrate the show's series three DVD launch.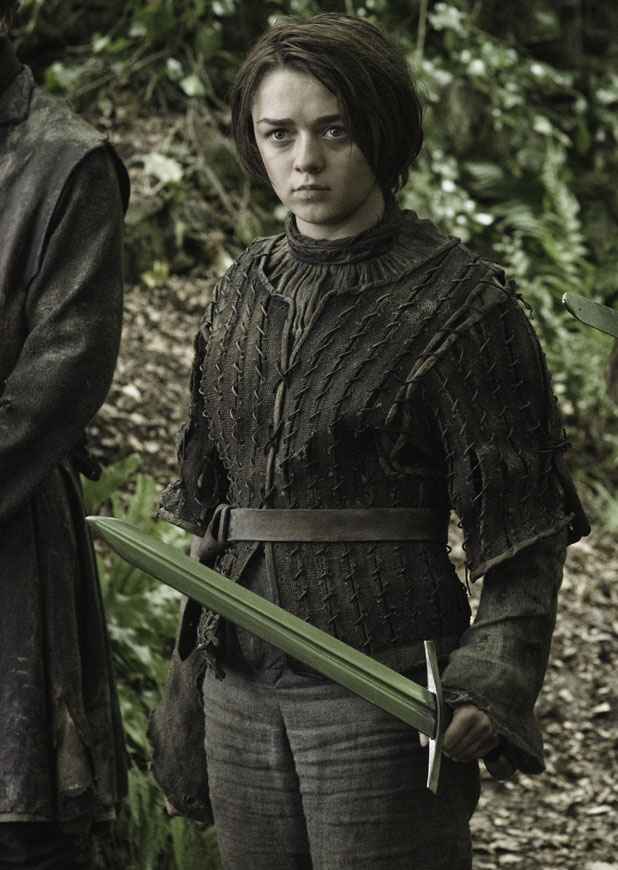 Here's what she had to say:
On how the scripts have changed over time
"From series one to series three, the scenes have become longer and meatier and there are less of them, almost. In series one they cut between different characters quickly but I like coming to set now and having a decent three or four page scene to get into."
On the most unexpected thing she's learned on Game Of Thrones
"It's not necessarily strange, but the sword fighting and archery and things like that, I've had to learn for Arya left-handed when I'm naturally right-handed as the Arya in the books was written left-handed. That's been challenging and different but it keeps things interesting.
"I actually enjoy it - and it keeps you fit and healthy! I'd like to keep up those things once the show has ended."
On how the show keeps scenes as realistic as possible for the actors
"I feel they try to make it as real as possible. When we did the scene with Beric Dondarrion and the flaming sword, the sword was actually on fire. We had to break the sequence up during filming as the fire would only last for a few minutes. It made it so much more realistic for us and that much more dangerous.
"It's more believable and realistic as you're trying to keep away from the flame. That's great for your reactions as you're watching this fight unfold in front of you with a legit flaming sword and it is scary. And it was hard for the guys as well as the sword sucked the oxygen away from them. I love how the show tries to create as realistic an atmosphere as possible."
On Arya's relationship with The Hound
"I think they don't want to kill each other anymore. Well, The Hound never really wanted to kill Arya, he was just never nice to her. I don't think they're friends now either, but they're coming to an uneasy truce where they're not deliberately trying to make it unpleasant for each other. Instead, they're trying to get along and get by.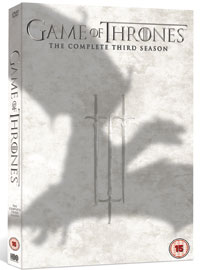 "It's an interesting relationship that we saw change a little bit after episode nine, where we see The Hound accept Arya a little bit and Arya realise that The Hound is not all bad and maybe a pretty good person to be with in this world. He's doing something right as hundreds of people are terrified of him so she's in a good place, and I think she's maybe starting to listen to him and learn from him because he's kind of got it right.
"As much as she is loyal to the stuff she learned from Syrio and the right way of killing people and effective way of killing people, she is realising at the end of the day you have to get the job done and that's what he is good at."
On series four
"I can't say much but the development of Arya and The Hound's relationship is really exciting this year, further to what I was saying about them coming to this uneasy truce."
Game of Thrones: The Complete Third Season is out now on Blu-ray and DVD from HBO Home Entertainment