Game of Thrones shocked us in the very first episode of series one when little Bran Stark was unceremoniously shoved out of a window after witnessing something rather shocking. Fast forward two series, and the now-paralysed Bran, played by Isaac Hempstead-Wright, is on a mission to discover his true destiny, which takes him far away from Winterfell and into the realms of magic and danger...
"I think Bran has an interesting storyline in as far as he delves into the mystical elements of the show," said Isaac, during a recent cast junket in London for the series three DVD launch.
"The show is great about not being so completely unrealistic. With the magic, it's almost like in our world, where most of the characters are as skeptical as we would be. It's nice to be one of the little elements tapping at the magic door and you never really know what will happen with it."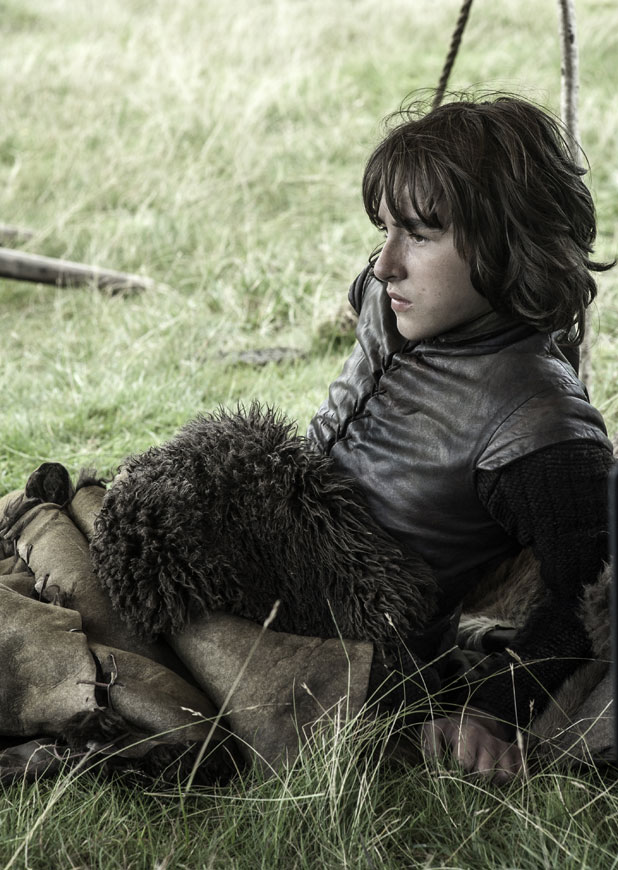 Here's what else Isaac said at the junket:
On fan reaction to him
"Usually the normal reaction I get is, "Hodor!" Or being picked up by people, which has happened one or two times."
On why Bran hasn't hardened as much as Arya from series one to now
"I think because Bran is so totally reliant on other people he can't afford to be the Arya type of, 'I don't trust anyone, I want to kill everyone.' He has to place his faith in other people and has to be a vulnerable, I'll take your word for it kid. He has also grown up, in a sense, that he can't really be absolutely trusting because half his family have been slaughtered through being too trusting. I think in seasons to come he'll start to take on a bit more responsibility for himself."
On whether he wishes Bran could be more of a fighter
"I always kind of wished I could be a sword fighter and stabby like Arya, but with Bran I feel that while he might not be the most exciting character for some, he's a true character in the sense that he is disabled and there is nothing he can do about it. I think that in itself is an interesting obstacle to overcome just as much as an enemy with a sword."
On what he's learned from his character
"You can realise that you might be being a bit petty about something one day and then you look at
Game of Thrones
and think, these people are really suffering. Even though it's fantasy and fictional, it's not that far away from the truth around the world. There are plenty of people suffering similar horrendous fates and it makes you think, 'I'm sitting here in this wonderful film set, extremely lucky, but not that far away there are people suffering hugely.'"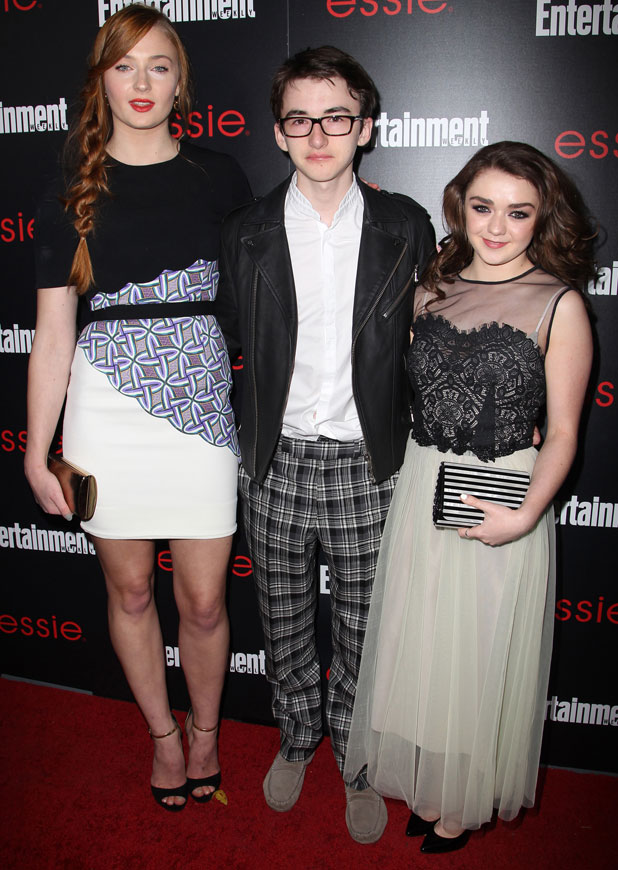 On the show's bad guys
"I feel where the good guy always wins can be a bit tedious. Without some opposite force nothing really happens so it's great to have a bad guy to hate. We all love to hate a bad guy. You just have to look at Joffrey and you loathe him!
Game of Thrones
would be nothing without its bad guys."
On growing up on set
"Me, Sophie and Maisie, who play Sansa and Arya, got the roles when we were very young; I was ten. Every year the second half of the year is
Game of Thrones
time and almost because I've been doing it from a young age, it's become normality that from July to December you go off to Belfast and do this whole show where you pretend to be this character. It's definitely helped me understand a lot more of the world than I would have if I hadn't been a part of it. To be able to see a real working world where people have deadlines and jobs has been good.
On filming in Belfast
"The food in Belfast is amazing. Every single restaurant. We always jokingly complain we're not in Croatia but, really, Belfast is just as beautiful."
On the Red Wedding and atmosphere on set after characters die
"I think we all knew it would happen. [Exec producers] David and Dan especially knew they would have to kill off some of their favourite characters. For me, it was more about losing two people we'd been working with for four years and having fun with, and knowing we wouldn't see them again in this context. Everyone says the first thing they do when they get a script is flick through it to make sure they aren't dead. Dan and David play jokes with the script. Alfie (Allen, who plays Theon) once got sent a script where I jump out and stab him and kill him. He sent me a text saying, 'You killed me!' It was just a joke though."
On whether he'll keep acting after Game of Thrones
"I don't think it would be as a whole career. I've loved doing it, it's been a wonderful experience but I really enjoy other things as well. I like particle physics."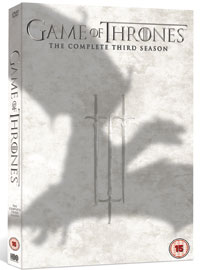 On which other character he'd like to play
"Daenerys would be pretty cool, who else has dragons?"
On what he watches on TV
"I have strange taste in TV. I tend to like comedies like
Modern Family
or
The IT Crowd
and I love shows like
Sherlock
, that's one of my all-time favourite shows. It is just so good! I met Benedict Cumberbatch once and was just [starstruck]."
On the fans
"The fans make the show. Without them speculating and loving it and coming up with these theories it wouldn't be half the show it is today. Before the show was even conceived the books had a huge cult following. The show has come along, inherited those fans and we have new fans. They are all really friendly, kind people."
Game of Thrones: The Complete Third Season is out now on Blu-ray and DVD from HBO Home Entertainment