Game of Thrones star Thomas Brodie-Sangster is a mere 23 years old but he's already an old pro having been in the industry since he was just ten, finding fame in movies like Love Actually - remember him, as Liam Neeson's drum playing, lovestruck son?! - and Nowhere Boy.
His latest role is one of his most interesting yet, playing Jojen Reed in smash hit
Game of Thrones
. Jojen surfaces in series three when he's sent on a mission to track down Bran Stark and help him realise his destiny.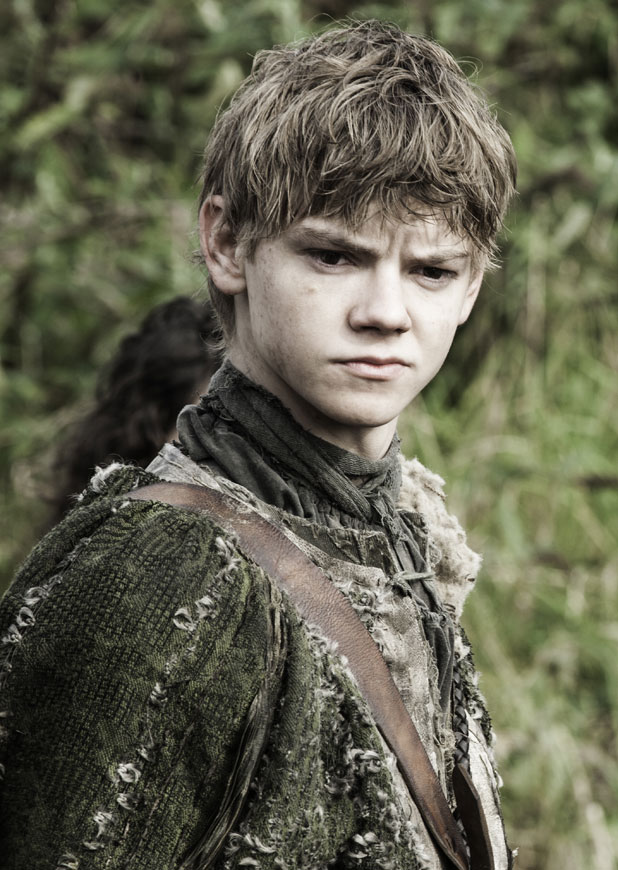 "It's incredibly exciting to join the show," he said during a recent press junket in London to launch the series three DVD.
"When I first got the part I didn't know that much about it. I had friends who watched it and I'd heard of it. I watched the first two seasons and thought, 'Wow, it's such a truly awesome group of cast and fantastic storylines all intertwining with each other.' To be part of that is very special."
Here's what else Thomas said about the show:
On joining such a successful show
"It's incredibly exciting, especially when you get in on the first day and have your costume fitted, see what your character looks like, walk onto set for the first time and play it out. I think my first scene was actually my first scene on the show, which was really cool. It kind of worked in order a little bit. Then when it came out the reaction from everyone was just fantastic.
"It is very much like a big family and then there is our group [Jojen, Bran, Rickon, Osha, Hodor and Meera], a little family. We'd go back to the hotel after filming, meet up with other cast members and they'd have had very different days."
On the show's bad guys
"You need to feel uncomfortable. You can't feel everything will be okay as it often isn't and that is what makes it exciting to read or watch; you don't know what will happen. A favourite character can have his head chopped off or the bad guy might prevail and I think that's brilliant. You don't know what will happen, you can't predict it."
On shocking storylines like Red Wedding
"It's something you expect anyway because this show dips and dives and noone is safe. I half expected it. It's sad you don't get to work with or chill out and relax with these people who used to be part of the show, but I think it's healthy for the show to chop its way through people's favourite characters. It's not done enough on TV!"
On filming in Belfast
"Belfast is just stunning. I've met some really interesting people there as well. Just going to the pub and chatting to the old guys sitting there with a pint, you hear great stories; they are all so welcoming and really friendly. Most of our crew is Irish and they are wonderful. They show us the town and it's great. I love Ireland in general. It's one of my favourite places. Belfast and Dublin, they are great. And to film there is lovely. It's just a little bit cold!"
On connecting with fans via Twitter
"I do have Twitter but I haven't used it in six months which is when I got it. I can just about use mobile phones and maybe email. I think it's a great thing if used well. People can get jobs out of it and I like the way it links people from all over the world who can have discussions about whatever they want. I'm just not that into it personally. I appreciate all the fans out there who like me, though! It's flattering."
On what he watches on TV other than Game of Thrones
"I don't watch a lot of TV, I normally put some music on, which means I do miss out on the good stuff when it comes around. I do think there's a lot of bad stuff out there as well though! I just started getting into
Breaking Bad
, which is very good. My girlfriend gave me all the boxsets as she'd just finished them and said I needed to watch them. I've never got into one of those big shows before except for
Game of Thrones
."
On what he's learned from characters he's played
"Every part I've played I have learned something about myself because it always comes from me and if it doesn't it's not true. Even if it's a character nothing like me I'll find something in me I can get a hold of, even if it's a psychopathic killer. I've never played one of those but I'd love to try. You have to find something in them you can relate to."
On dealing with fame
"It can be very odd especially when you're going through the teenage stage because you're a little bit more self conscious, maybe a bit more aware of your image and how you're seen by other people. You start wanting to be seen by girls in a certain way and the fame element can be very odd.
"I think it's good to have good people around you, good friends, good family who keep you grounded and remind you of who you really are as opposed to how other people might see you and presume you are. As long as you keep a good grasp of who you are as a person then it's fine. You don't have to do all the magazines and lots of press and stuff and be seen in the public eye. You have a fair amount of control over that. I enjoy my private time, just by myself. I'm one of those people who enjoys spending time alone to work something out or get my mind thinking in a different way.
"Acting is an odd job. You spend your whole time pretending to be someone else on a film set. And a film set is odd anyway. A group of people only together for a certain amount of time. You bond really tight and then just disappear. You might meet up with people in other circumstances but they are very different.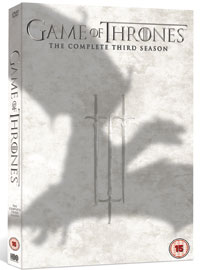 "It's good to have your mind occupied on something else. I like restoring motorcycles and the mechanics of how they work. Or music. I play bass in a band, it's just another way to express yourself."
On still love acting after all these years
"I've been doing it since I was ten. About 15 or 16, school and your parents encourage you to think about what you might want to do or study and where you want to go later on in life. I just thought, 'What I'm doing at the moment is something I still enjoy and I've been blessed enough to have fairly regular work and I can make a living out of it. Why not keep doing what I'm doing now?' I have friends my age who still haven't worked out what they want to do and they've been through university but I've known since I was about 15 that this is what I want to do."
Game of Thrones: The Complete Third Season is out on Blu-ray and DVD from HBO Home Entertainment on Monday, 17 February
With thanks to Julie Bundy