Game Of Thrones' third season had the whole world talking thanks to that big moment in The Red Wedding episode - even the cast members were stunned and they'd read the script before seeing it!
"I was like, 'No! It's not happening! It's a dream!'" said star
Sibel Kekilli
, who plays Shae, during a recent junket for the show's season three DVD launch in London.
"I really just thought I'd wake up and it would be a dream like in
Dallas
. I really thought, 'Oh my God!' I had read it in the script but still said, 'No, no, they are not doing that! The fans love those characters.' I was really shocked, even when I first read the script."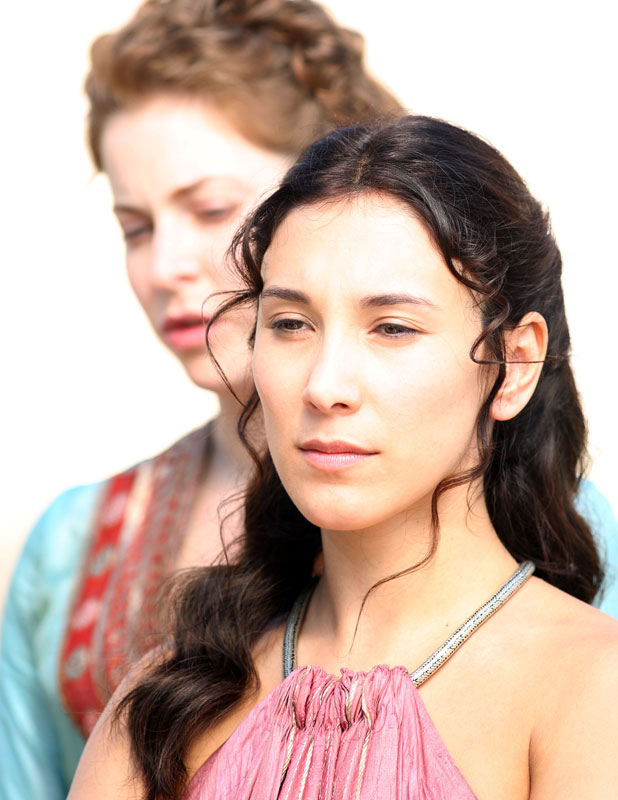 If you haven't seen the third series yet, don't worry, we won't spoil what happens for you. Suffice to say, prepare to be shocked!
Red Wedding aside, there were plenty of noteworthy moments in the third run of the hit show, many which featured cast regular Shae. A former prostitute, she now serves as Lady Sansa Stark's handmaiden in King's Landing and is in love with Tyrion Lannister.
Here's what Sibel had to say at the junket (spoilers included):
On Shae
"I don't think Shae is really a girly girl, I think she is a fighter and she's acting like a man. She feels responsible for girls like Sansa, like she's a little sister and she wants to rescue her from the bad world around her. I love that about Shae. I think I'm a fighter too – I hope I'm not just a girly girl. And, like Shae, I'm patient and loyal."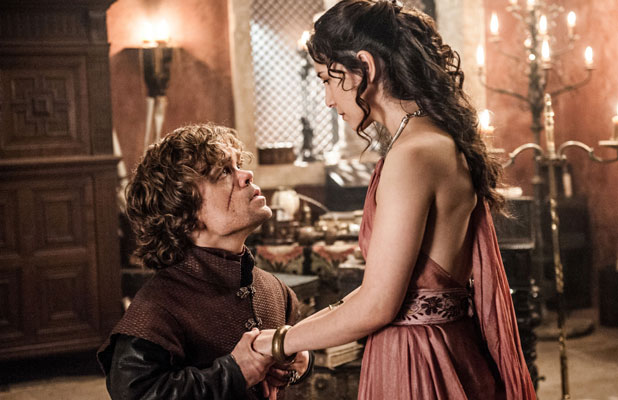 On Shae's relationship with Tyrion Lannister
"Everyone was like, 'Is it real love or not between Shae and Tyrion? Or does she just want to have his money?' I think she really is in love with him but it's like taking someone's hope or home away. He had to tell her he's going to marry Sansa so it was really like a slap in the face for her."
On Shae's protectiveness towards Sansa Stark
"Shae sees Sansa as an innocent girl, a little girl who has had a really hard time. She has lost her family. Sometimes she was really naïve and I think Shae feels she has to protect her from all the people around her and she has to take care of her because she doesn't want her to go through the same things Shae maybe had in her life.
"I really do think she would kill for her. And she's said that too. She thinks, 'Okay, everybody just wants power in this place and they would even kill a little girl.' She feels responsible for her."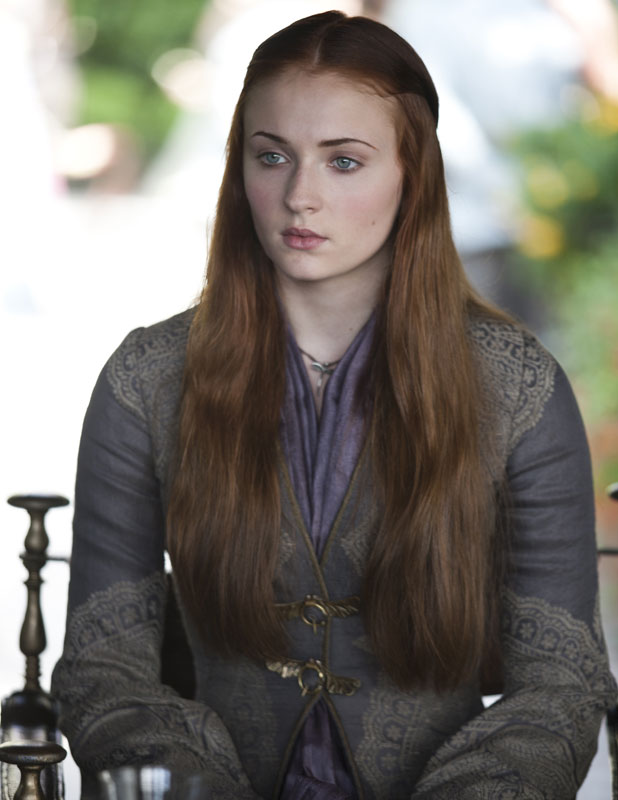 On the biggest challenge of Game Of Thrones
"The greatest challenge for me was to keep up with Peter Dinklage (who plays Tyrion) and all the actors. I once had a scene with Lord Varys, who is played by Conleth Hill, and he's an amazing actor. You feel like, 'Oh my God, I act really bad and he's really good!' I want to keep it up. To give my best always."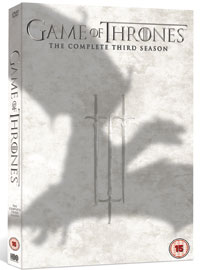 On working with Peter Dinklage
"I love to work with Peter. There are two sorts of actor. One is always there just acting for themselves and they don't listen to you or really react when you act, but Peter is one of those rare actors. He isn't vain. He acts with his eyes. It's like ping pong with a ball, playing back and forth between us. He really listens to me and he really reacts when I act. I think that's the secret of our good chemistry."
On whether she reads the books to prepare for filming
"I don't go back to the books as I don't want to be confused between the Shae in the books and the Shae in the script as they are a bit different."
On whether there should be more male nudity on the show
"Yes, of course. Why not? They are good looking guys!"
Game of Thrones: The Complete Third Season is out on Blu-ray and DVD from HBO Home Entertainment on Monday, 17 February
With thanks to Julie Bundy