The Diet Coke hunk has been an iconic image of the last two decades, so the sight of 20 certainly got pulses races this morning!
The handsome men stripped off and revealed their toned torsos today (13 February) while getting to work on a garden in central London.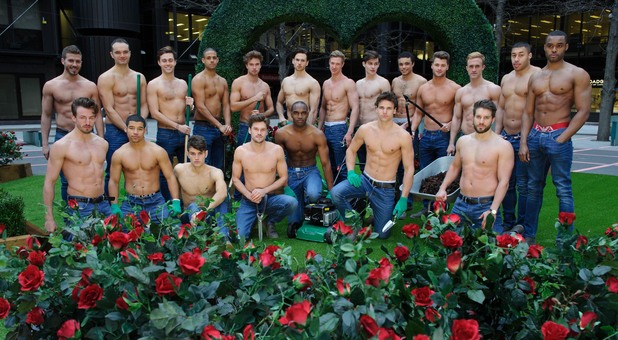 Passers-by - especially the females - couldn't believe their eyes as the topless totty mowed the lawn and pruned back hedges and bushes. Phwoar!
The lads got together in London's business district to celebrate 20 years of the Diet Coke adverts, which have seen gaggles of women over the years eye up various workmen during their 11.30am break.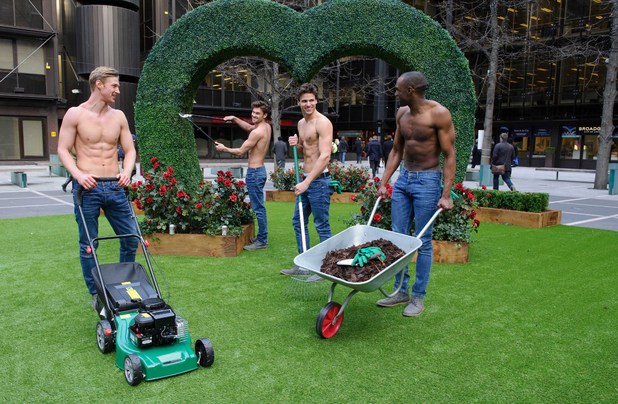 The first ad hit our TV screens in 1994 and it featured a construction worker who sent female office workers into a spin as he sipped his cold can of Diet Coke at 11.30am.
The Etta James hit 'I Just Wanna Make Love To You' has also become synonymous with the commercial.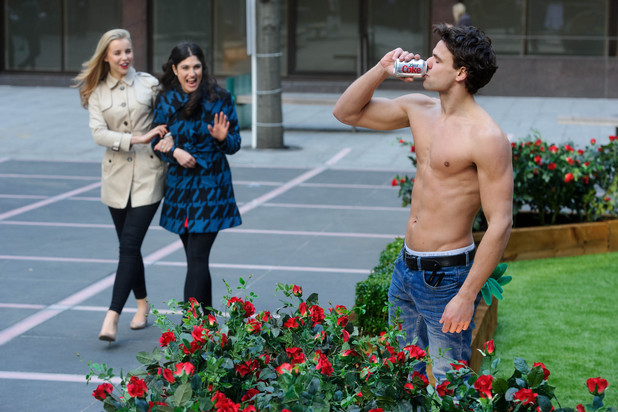 You're welcome to come and do some jobs at
Reveal
, boys!
Watch the original 1994 advert here: