EastEnders, Corrie, Emmerdale, Hollyoaks: we take a look at tonight's top soap stories…
EastEnders, BBC1, 8pm
Lucy gets a shock when she's going through the accounts for Butcher's Joints and realises that Danny has been embezzling money.
Thinking on his feet, Danny tries to persuade Lucy that instead of reporting him, she should get involved in his dodgy dealings.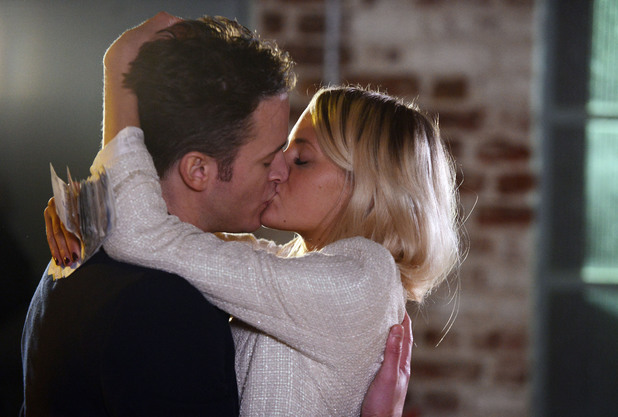 He moves in for a passionate smooch, but will she swayed by his charms?
Coronation Street, ITV, 7.30pm & 8.30pm
Tina arrives back on the Street and instantly bumps into Tracy who lays into her again. But Tina's not bothered and tells Tracy she's only come back to collect her things before leaving for good.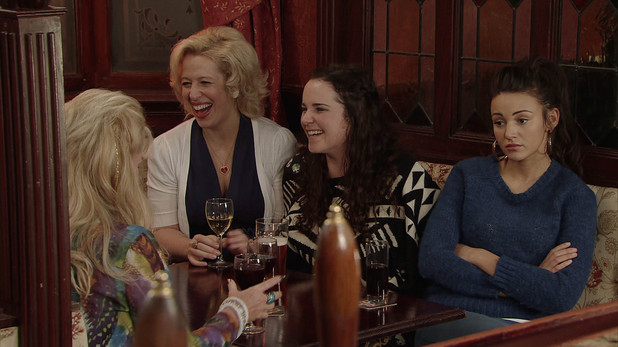 She holds her leaving do in the Rovers, but starts to stew when Peter fails to show. Will he turn up and make her day, or is it really over between them?
Emmerdale, ITV, 7pm
As Moira prepares to back out of the business deal, Cain pushes her to tell him why she's no longer getting involved. But when she reveals the truth about James, he's fuming.
Trying to put his anger to one side, Cain says Moira should go to the meeting if it's what she really wants, and she's delighted when they seal the deal.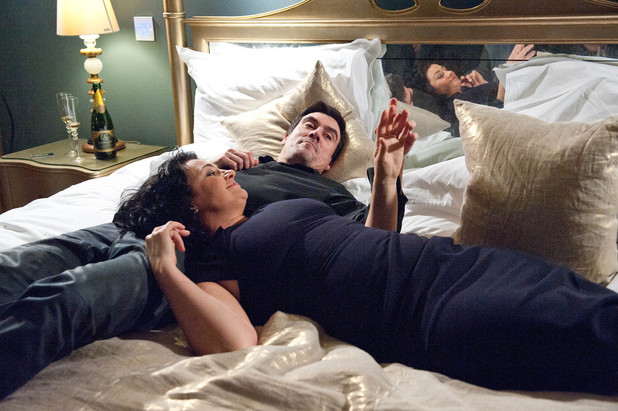 With Cain managing to bite his tongue with James, Moira's pleased her boyfriend is maturing, and on a high, asks him to marry her. But Cain's suspicious of her reasons for asking – will Moira regret doing so?
Hollyoaks, C4, 6.30pm
George and Phoebe nervously prepare for Vincent's court case, and even Nana gets all supportive, wearing her best suit to support the illegal immigrant.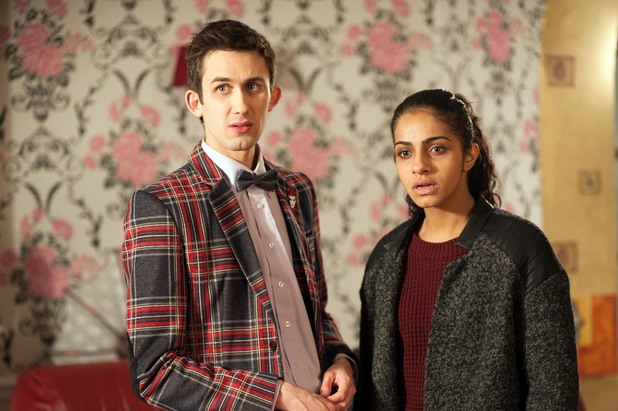 Under questioning, George struggles with the intimate details the court want to know, and his admission that the pair have never had sex seriously damages Vincent's chances.
Nana isn't impressed with the line of questioning and has a major outburst in court – has she made everything worse?