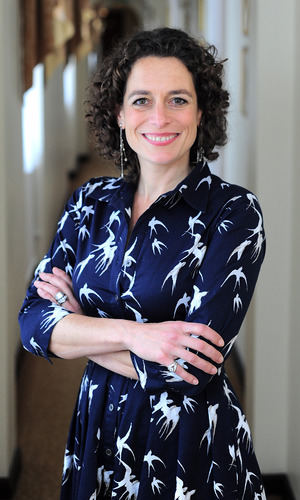 Alex Polizzi is a woman on a mission determined to turn around the fortunes of guest houses and hotels.
Alex is back for the new tenth series of
The Hotel Inspector
this week, which will see her travel all over the country to turn Britain's hotels of horror into relaxing retreats. We grabbed a chat with Alex who tells
Reveal
about outrageous owners, dodgy décor and how the new series has been one of her toughest challenges yet.
The new series is coming back this week. What can we expect?
There's a Beatles-themed hotel in Liverpool and it's been a long time since I've tackled one of those. It's a very, very challenging project and one that I wouldn't be in a hurry to repeat. There's also a hotel in Blackpool where I had to deal with two very flamboyant characters. Their hotel was in about as bad a state as any hotel financially that I've stayed at, so the jeopardy is quite high with that one. I also did a pub with rooms in Wembley, which is only the second hotel that I've ever refused to stay at.
What are the main issues you encounter when you visit these hotels?
Dirt and decrepitude. I think that lots of hoteliers have given up and they just cannot face doing it anymore. They've spent years plugging away at trying to do something successful and they're just running out of juice. One of my jobs is to reanimate them and encourage the hoteliers to be enthusiastic about their job again.
Are there any hotels where you've threatened to walk out?
Yes, I threatened to walk out of a hotel in Nottingham because the owners are very quick- tempered. They started screaming and shouting at me within minutes of me being there. I was like 'listen, if you don't want to hear it, I won't be here. There's lots of people who want my advice so if you're not one of them then don't waste my time.'
What has been the worst hotel you've ever visited?
Well, The First In Last Out hotel in Winchester that I visited for last year's series is still the dirtiest place I have ever been and the first place I refused to stay in. But I have to say the pub in Wembley, which I visit in this new series, is the worst. The owner was a charming, well-presented and laid back man, who had been in the country for 20 years and he ran a really pretty pub. But he had completely shut his mind to the chaos that were his rooms upstairs.
They were the most depressing rooms I have seen in a couple of years. They felt unsafe. There was wallpaper peeling off the walls, light bulbs not working in the corridor, hand marks and various other disgusting things on the wall in the bedroom, along with net curtains torn and cracks in the ceiling. He was selling these rooms for £30 a night and then he expected me to sleep on a bed without a mattress protecter. I just wasn't going to do it. It was horrid.
How do you go about helping the hoteliers?
Well I like to call it tough love, but it depends. I do different things for different people and sometimes my approach is more encouraging.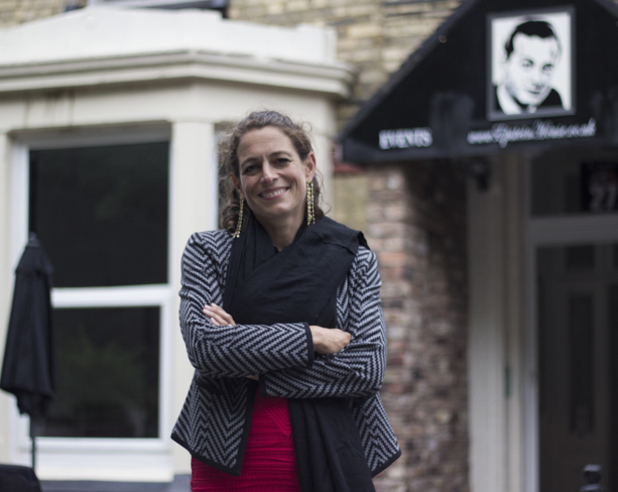 What makes a good hotel?
There's an element that's true to the saying, 'you get what you pay for' but I think the minimum you can expect is a warm welcome, a hot bath, a clean well-made bed and a decent breakfast. The basics are still the most important thing. I personally don't expect to have wi-fi if I stay at a really cheap hotel, but you do expect that at a five star hotel.
Do you think you've had a lot of success with turning around hotels on the show?
Well I hope so, but some are more successful than others. I think I leave hotels improved from how they were, but I come to people when they are really desperate in their lives and in such a state financially, that quite often I feel that I've got there too late. I think quite often in this series I've made a massive difference in how the owner feels about their property again.
Why do you think shows like The Hotel Inspector and even similar formats like Gordon Ramsay's Kitchen Nightmares works so well with viewers?
Britain is a nation of shopkeepers. All of us like the idea of working for ourselves, which I think is admirable. People look at it and see if they could do things better. But it's the weird and wonderful characters that people see too, you couldn't make it up.
We wanted to get to know Alex a little better, so we asked her the following questions...
What makes you happy?
A lie in. With two kids that's in short supply!
What's your worst habit?
Obsessively tidying.
What's your guilty pleasure?
Buying too many pairs of shoes.
What's your greatest fear?
The inevitability of losing somebody that I love.
If you could live anywhere in the world where would it be?
I love London. I've moved around a lot in my life from Saint Petersburg to Cambodia and Italy. I live in London at the moment and it's where my family are, so for me that's the important bit.
What four words would your friends use to describe you?
Honest, affectionate, quick-tempered and extravagant.
Brand new The Hotel Inspector with Alex Polizzi starts this Thursday, 6th February, at 9pm on Channel 5.
Watch a trailer for
The Hotel Inspector
below: