EastEnders, Coronation Street, Emmerdale, Hollyoaks: we take a look at tonight's top soap stories…
EastEnders, BBC1, 8pm
A drunk Masood, having stolen money from Tamwar's work, is mugged outside the Minute Mart and in the scuffle falls and hits his head.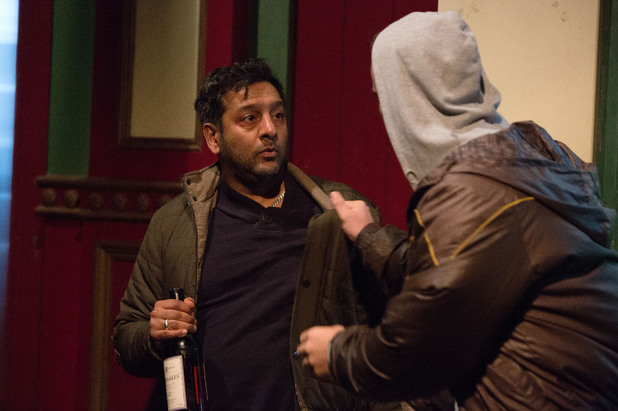 Dexter and Nancy find him and take him home where Tamwar cleans his father up, but Masood fails to tell his son the truth about what really happened.
When Aleks arrives with news the market office has been burgled and he blames Tamwar, guilty Mas still doesn't own up and lets his son take the rap. But when Masood later slips up and Tam realises what his dad has done, Masood loses the plot and lashes out…
Coronation Street, ITV, 7.30pm & 8.30pm
When nosey Norris overhears Tina talking to Carla about her kiss with Rob, he can't help but let slip to Tracy about the tryst when the Barlow bully insults him.
Confronting her boyfriend, Tracy wants answers, but Rob denies anything happened. However, when Tina later tells Tracy she did kiss Rob, Tracy flies at her rival.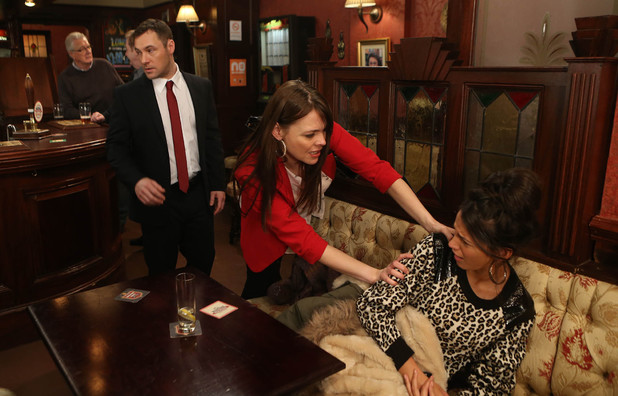 But it's Rob she's really angry at and heartbroken, Ms Barlow chucks him out – but does she really want to break up?
Emmerdale, ITV, 7pm
Sam returns, but tells his family he's not staying. He visits Jai and asks for more money, despite admitting he has no leads on Rachel and Archie, and a frustrated Jai has no choice but to give Sam what he wants.
Charity meanwhile, is relieved to hear Sam hasn't found anything, but is worried about her cousin's determination to carry on looking.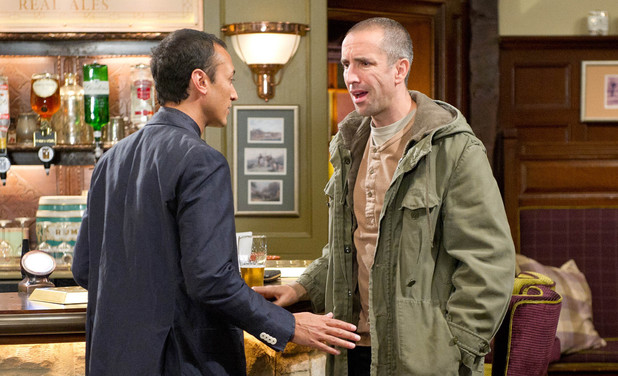 When she arrives at the Dingles' and sees Jai giving Sam money, she realises what's going on and desperately tries to persuade Sam Jai's just using him. But will she make Sam see sense?
Hollyoaks, C4, 6.30pm
Lindsey is reeling after kissing Freddie, but she doesn't have time to talk things through because it's his birthday and everyone is fussing around him.
After confiding in Mercedes, Lindsey decides the best thing for her is to leave and heads home to pack her bags.
Freddie finds out what she's planning and begs her to let him go with her and they'll raise the baby together. Will she agree?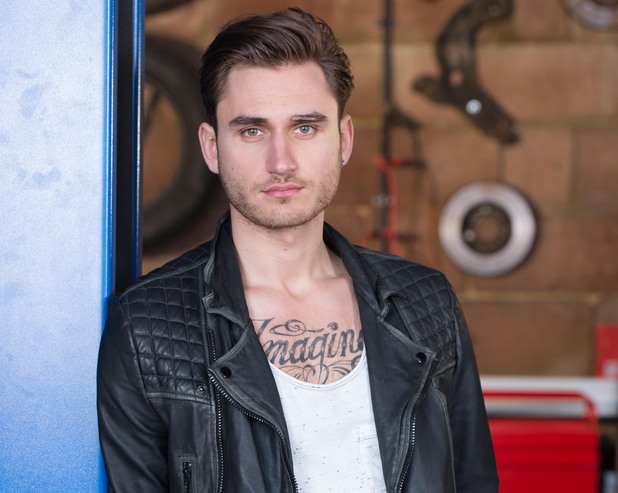 Wow! Try REVEAL Mag for FREE on Android tablets!!! Find out more here
Got an iPad or iPhone? Reveal Mag is specially designed to fit!