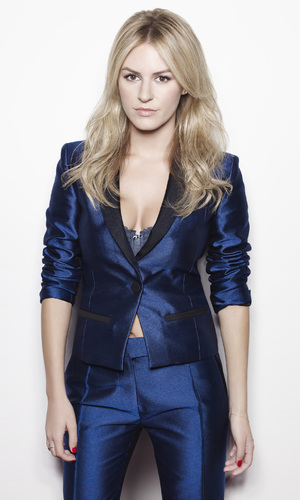 Meet Morgan Stewart, a 25-year-old blogger and star of new US reality show #RichKids of Beverly Hills.
Morgan is the leader of an elite group of young socialites who have gained celebrity status by documenting their glamorous daily happenings on social media.
Morgan along with Brendan Fitzpatrick, Dorothy Wang, Roxy Sowlaty and Jonny Drubel are inviting the cameras inside for an insight into their exclusive world, in what is being dubbed as a "new Clueless-like reality series".
Living in a world of extreme wealth, Morgan is the wild child of Beverly Hills. Infamous for her flirty ways and unpredictable nights out with friends, the blonde can always rely on her BFFs Dorothy and Roxy if she needs a shoulder to cry on. But inviting the cameras into her lavish life isn't a daunting process.
"There's been a camera in my head for 25 years," Morgan tells us. "So when they showed up physically, I was really pleased to see them. It wasn't a big transition for me at all."
During the series, viewers will see the blonde beauty, who is dating co-star Brendan, try to discover what she wants to do in life - but it proves to be very distracting. "My parents have never steered me in any particular direction," says Morgan. "They wanted me to be happy and find what I wanted to do."
Morgan isn't at all put off with starring alongside Brendan either, as she explains that it actually enhances her experience on the show. "It was the most natural thing in the entire world," she says. "We were natural together both on and off screen. It was amazing and made the experience so much better for me."
With a family net worth of millions, Morgan is determined to break stereotypes of a typical 'rich kid'. "As people watch the show they will start to relate and fall in love with us as characters and people," Morgan explains. "I hope people will be pleasantly surprised on how we all are."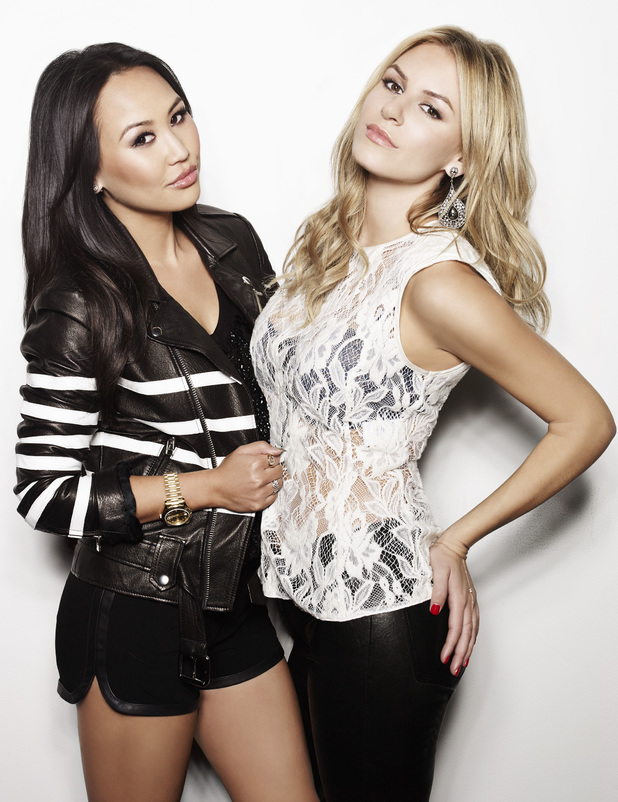 "It's definitively a learning experience. You can watch and see things in yourself that you have the opportunity to change. In fact, it's the ultimate in video therapy."
Although Morgan admits to having "a little bit of anxiety" ahead of the show's premiere this weekend, she declares: "I'm prepared for whatever comes along."
Morgan, who describes herself as "loud, neurotic and nice", tells us she does enjoy some of the luxury comforts that a glamorous lifestyle brings.
"I love that I'm able to get a manicure and pedicure every two weeks," she adds. "I love that I'm in a position to help other people and that I'm fortunate enough to have time to find out who it is I really am."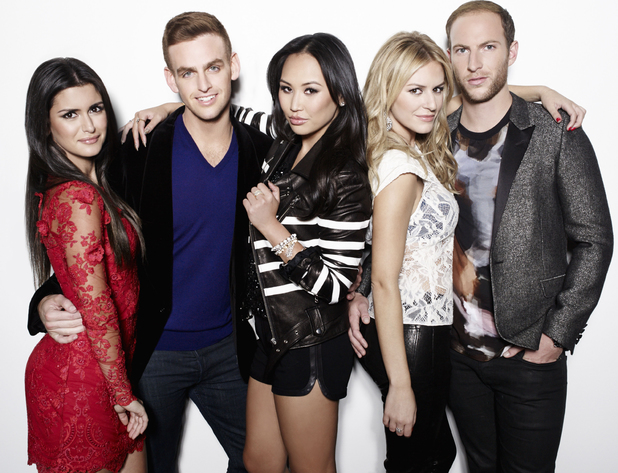 Now we know a bit about Morgan, find out what her co-stars are like:
Dorothy, 25, is the daughter of a billionaire business mogul and BFFs with Morgan. Dorothy claims that she's "perpetually single" and "funemployed!" for now. While her parents are travelling around the world running their empire, Dorothy is living large in Beverly Hills, looking to pursue a career in real estate.
Brendan, 25, holds a lucrative position at a top real estate firm. His relationship with Morgan is filled with highs and lows, but he's determined to make his own money and justify why he skipped college.
Roxy, 25, is a freelance interior designer and on the verge of getting cut off from her parents' funding. The Persian beauty is the mother figure of the group and was best friends with Morgan before Dorothy came along. She's working hard to get her interior design business off the ground and never leaves home without her dog Lychee.
Jonny, 25, is a singer / songwriter and was original BFFs with Dorothy, but started to get a little jealous when she began spending more time with other people in their crew. Jonny is on an emotional rollercoaster and has a tendency to be a bit dramatic.
#RichKids of Beverly Hills premieres Sunday 2nd February at 10pm.
Follow
@eonlineUK
.
Watch a trailer for
#Rich Kids of Beverly Hills
below: