EastEnders, Coronation Street, Emmerdale, Hollyoaks: we take a look at tonight's top soap stories…
EastEnders, BBC1, 8pm
Another member of the Carter clan turns up tonight when Aunt Babe arrives in the Square – but why is she there?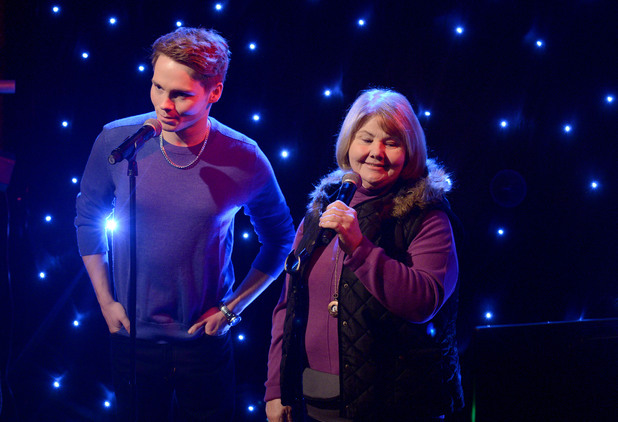 Tina's called her aunt because she's worried about everyone and wants them all to come together and be one big happy family and she thinks Babe can help.
Aunt Babe can instantly see how much Stan's words have affected Shirley and gives her niece some advice. The family then start reminiscing about their mother, Sylvie, but what secret about her is Shirley hiding?
Coronation Street, ITV, 7.30pm & 8.30pm
As the residents prepare for Hayley's funeral, Roy is boycotting it, unable to deal with his guilt at how his wife died.
Carla steps in and orders him to get dressed. He relents and they join everybody else, all dressed in red to honour their late friend, as Hayley's cardboard coffin arrives in the hearse.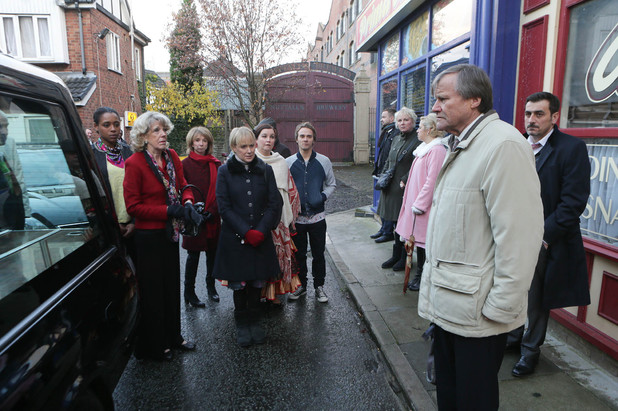 At the service, Fiz gives a heartfelt speech, but Roy can't contain himself any longer and gets up to speak. With everyone worried he's going to publically reveal how Hayley really died, they're relieved when he just talks about how brave she was.
At the wake, Roy's overwhelmed by all the sympathy and goes out for some air. But when he doesn't return and Fiz and Anna go to look for him, all they find is a note – where's Roy?
Emmerdale, ITV, 7pm
Brenda heads into town planning to steal again, and slips an MP3 player into another shopper's bag to create a distraction so she can get away.
When the store alarm goes off because of the other customer, Brenda sees her chance and grabs another MP3 player before swiftly leaving with it.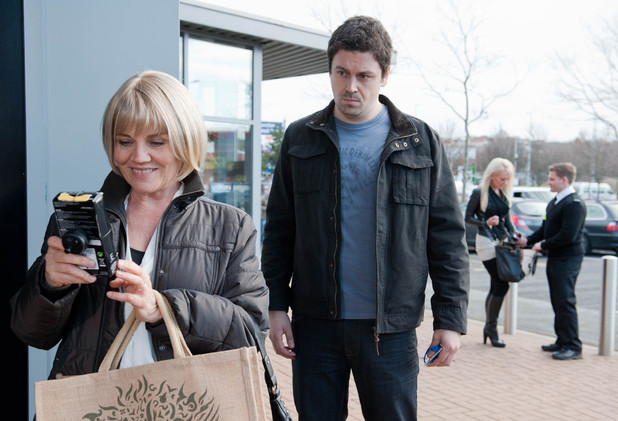 But she's terrified when a security guard follows her out and confronts her. She explains everything she's been going through lately and begs for mercy, but will he agree not to involve the police?
Hollyoaks, C4, 6.30pm
Lindsey finds out Joe's been using his phone in Chester and is convinced he's in touch with Freddie, so goes to the garage to confront her fiancé's brother.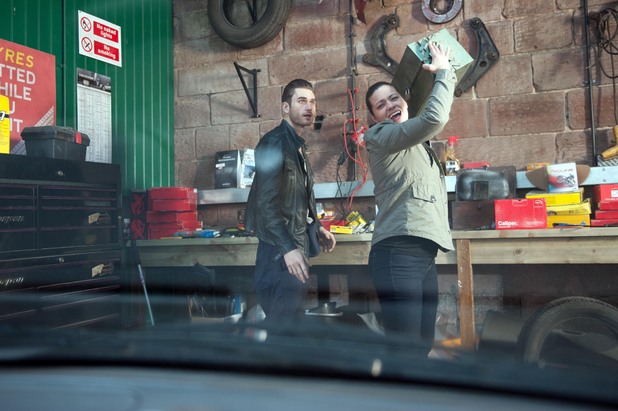 She starts smashing the place up until Freddie tells her what he knows, but aware he can't reveal the truth behind Joe's disappearance, Freddie tries to calm her down without giving anything away.
But Lindsey's on the warpath and she's not giving up easily…
Wow! Try REVEAL Mag for FREE on Android tablets!!! Find out more here
Got an iPad or iPhone? Reveal Mag is specially designed to fit!