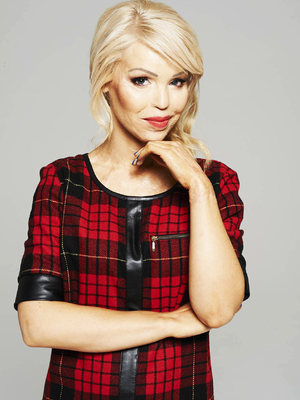 Katie Piper is out to meet people who've had body modifications done that they now regret in Bodyshockers: My Tattoo Hell.
From tattoos to multiple piercings, stretched ears to massive hair extensions, tens of thousands of people are going through painful procedures to stand out from the crowd, but once they've had it done, growing numbers are seriously regretting it.
In the first episode, Katie will meet Grant, who had an obscene tattoo put on his eyelid and is about to undergo a painful and highly risky laser removal procedure.
There's also Merlisa who has a massive tattoo across her chest that she wants to get rid of – and she also wants to persuade 19-year old Dija not to get a lion's face tattooed across her back. Can she talk the teen out of it?
With more tattoo regrets featured as well, Katie uncovers the true extent of the emotional trauma body modifications can cause.
Bodyshockers: My Tattoo Hell, C4, 10pm
Wow! Try REVEAL Mag for FREE on Android tablets!!! Find out more here
Got an iPad or iPhone? Reveal Mag is specially designed to fit!