EastEnders, Emmerdale, Hollyoaks: we take a look at tonight's top soap stories…
EastEnders, BBC1, 7.30pm
Knowing the amount of much-needed cash breeding Lady Di could bring the family, Linda takes precautions to make sure the pedigree can't be impregnated by a random dog – by putting panties on her!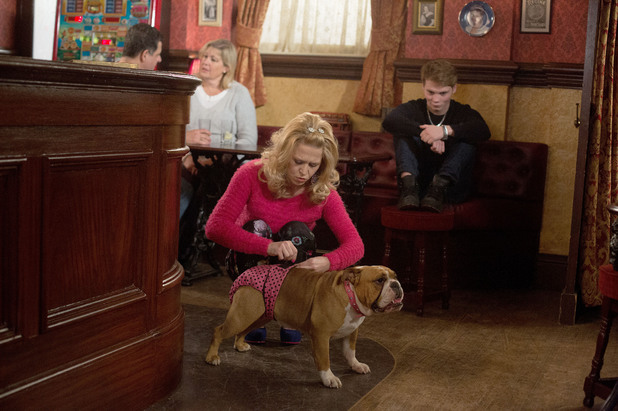 Johnny finds it hilarious, but Nancy's mortified when she has to take the dog for a walk in its pants.
She's embarrassed when she bumps into Dexter and Tramp, so she quickly removes them. As the pair flirt, they're too busy to notice the two dogs getting frisky in the park!
Emmerdale, ITV, 7pm
When Charity and Declan arrive back from their trip, Cain immediately heads round there to get answers from his ex – and make her pay for hurting Sam.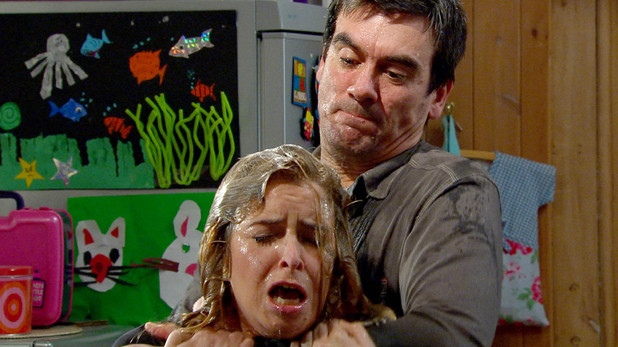 He's happy to resort to drastic measures to make her talk and admit her part in the fire and framing Rachel, and menacingly threatens Charity by submerging her head in a sink full of water in a bid to get her to confess.
Will Cain get the truth out of her – or will someone come to her rescue?
Hollyoaks, C4, 6.30pm
Sandy is getting more and more concerned about Joe's whereabouts and when she opens his bank statements and realises he hasn't taken any money out since he's been gone, she calls the police.
Freddie and Fraser desperately don't want the police involved and Freddie has to come up with a plan to throw them off the scent.
Lindsey then starts to wonder if the police need to know the full truth about why Joe ran off, and tells Cindy and Mercedes she's going to confess what they did to Browning – can they stop her?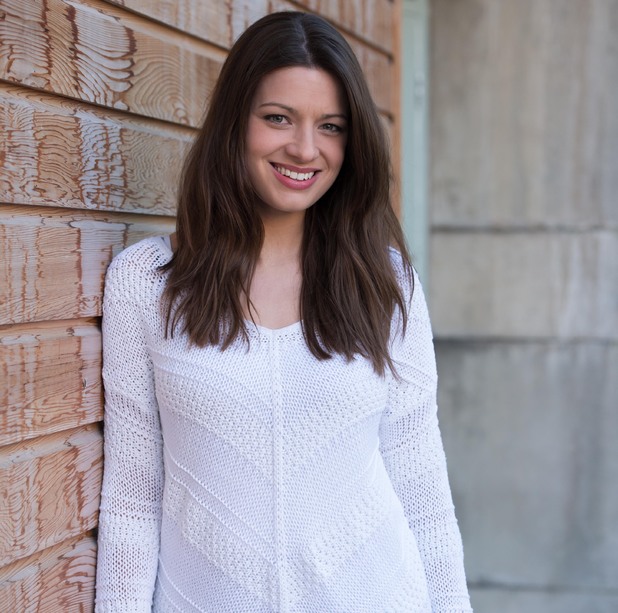 Wow! Try REVEAL Mag for FREE on Android tablets!!! Find out more here
Got an iPad or iPhone? Reveal Mag is specially designed to fit!