EastEnders, Corrie, Emmerdale, Hollyoaks: we take a look at tonight's top soap stories…
EastEnders, BBC1, 8pm
Shirley is nervous to see her father, Stan, but puts on a front to the family that she's absolutely fine with her decision to ask him for money.
However, when they arrive at Stan's flat, Shirl can't go through with it and says she'll wait outside while Mick and Tina go in.
When Stan spots Shirley out of the window, he tells Mick he'll give him the money, but only if Shirley comes in and asks for it herself. Knowing what she has to do, Shirl heads inside, but how deeply will seeing Stan affect her?
Coronation Street, ITV, 7.30pm & 8.30pm
When she overhears Anna and Roy talking about Hayley's death, Fiz starts to suspect there was more to it than she knows. She confesses her fears to Carla and her boss's reaction tells Fiz she's onto something.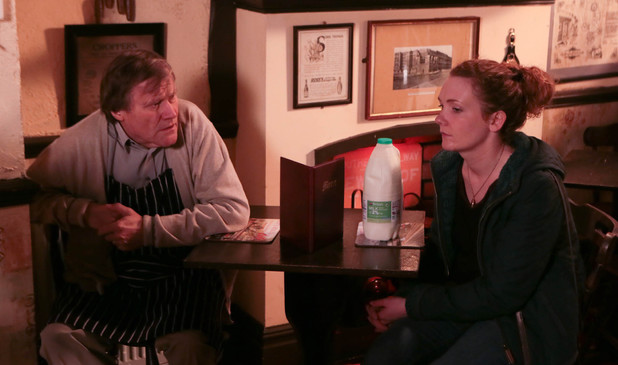 Fiz confronts Roy, who admits Hayley took her own life and Fiz is furious. Angry that Roy never told her what Hayley was planning, she condemns both him and Anna for the lies and storms out.
But when she turns to Carla for comfort, the hard-nosed factory boss makes her see that Roy needs all the support he can get. Will Fiz soften towards her surrogate dad?
Emmerdale, ITV, 7pm
Jacob is not happy about David and Alicia kicking Leyla out and makes his feelings known – teaming up with his biological mum against his guardians.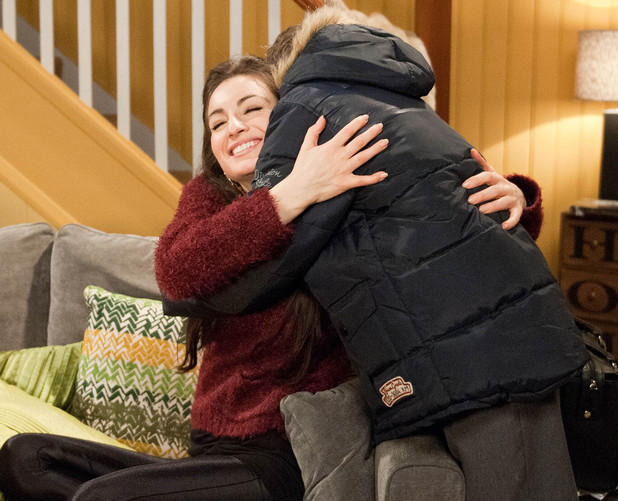 The little lad decides to take matters into his own hands and offers Leyla money to go and live with Katie, so she's still nearby. Leyla's torn, knowing she shouldn't accept her son's cash, but wanting to stick around.
When Alicia and David find out about Leyla's new living arrangements, how will they react?
Hollyoaks, C4, 6.30pm
As everyone fusses round Jim, Fraser decides he needs a warning to keep his mouth shut about Grace's actions.
He sends a DVD to the hospital, but Sonny, who's still trying to dig for dirt on Jim, intercepts the package and wonders what it means. What will he find out when he watches it?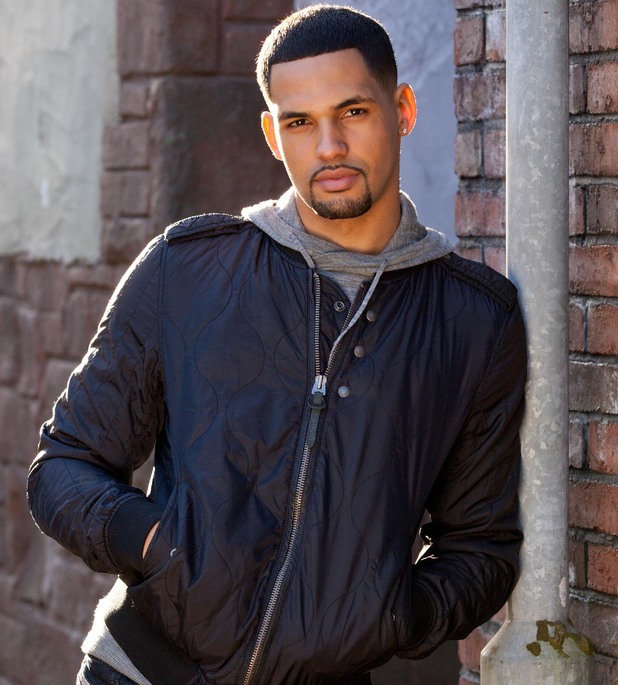 Subscribe to Reveal Mag for Android & Apple devices just £2.49 for 4 issues!
Check out how fab it is in the promo below!