EastEnders, Coronation Street, Emmerdale, Hollyoaks: we take a look at tonight's top soap stories…
EastEnders, BBC1, 8pm
With the Carters in need of cash, Linda continues to suggest Mick visits his dad to ask for it, but he's adamant he won't do that to Shirley due to her rocky relationship with their father.
Mick and Nancy decide they can tackle the damp problem themselves, but Linda isn't convinced, and her day gets worse when Johnny tells her he thinks the meat in the pies they're selling is dog.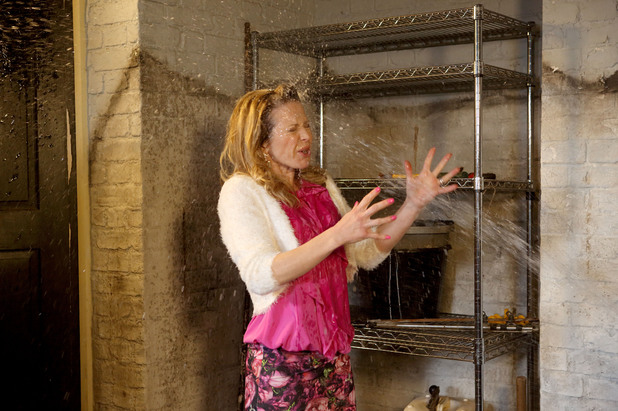 An environmental health inspector soon turns up, tipping Linda over the edge, and just when it looks like nothing else can go wrong, Nancy hits and water pipe in the cellar and Linda is drenched! Linda lashes out at Shirley and blames her for everything, leading Shirl to agree to seeing their father.
Coronation Street, ITV, 7.30pm & 8.30pm
Roy throws himself back into work as a distraction from Hayley's death, despite Anna and Carla urging him to take it easy and give himself time to grieve.
They tentatively bring up the subject of Hayley's funeral arrangements and Roy finally loses it, angry that she's left him and ended her life the way she did.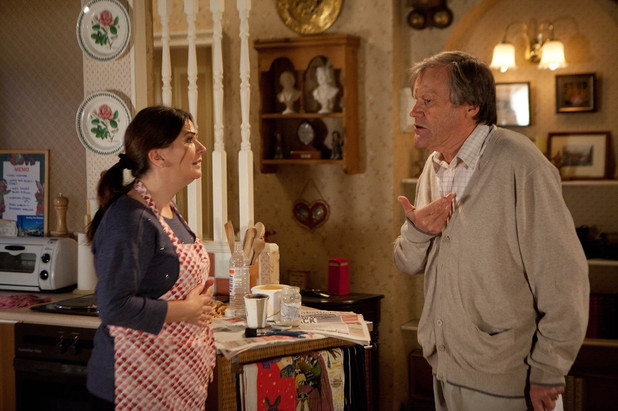 As he blames himself and insists he should have stopped her, Anna consoles him and assures him he did the right thing letting Hayley make her choice, but it's no comfort to Roy who feels awful for what he's done.
Emmerdale, ITV, 7pm
Ali's determined to make Megan listen as she explains how Declan and Charity set Rachel up. Megan dismisses Ali, defending her brother, but a flicker of doubt on her face reveals she knows Ali's not lying.
But staying loyal, Megan calls Declan as soon as Ali's gone – what will he do to keep her silent?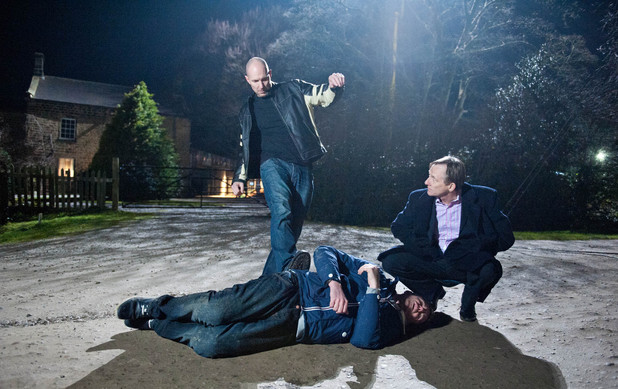 When Ali later goes to appeal to Jai, Dan goes with her and waits outside, but he's set upon by two thugs who beat him to a pulp. Does Declan have anything to do with this?
Hollyoaks, C4, 6.30pm
As Carmel waits by Jim's hospital bed for him to wake up, Sonny takes the opportunity to snoop around the McQueens' to find evidence on the lawyer to get him away from Carmel.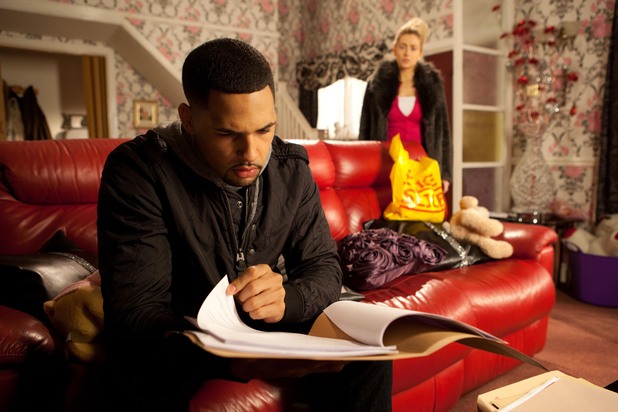 Carmel arrives home just as Sonny's going through Jim's paperwork and demands to know what the copper is up to.
Sonny tries to justify his actions, but Carmel isn't interested in his explanations and tells him to stay away from her.