Here at Reveal HQ we love Pancake Day, the perfect excuse for indulging in one of our favourite treats. And pancakes are so easy to make, too.

If you're planning to celebrate this Shrove Tuesday, then check out these three amaze recipes for some delicious pancake toppings, to make the day pretty memorableChocolate & Strawberry Pancakes
Makes 8
Prep time: 30 minutes
Cooking time: 5 minutes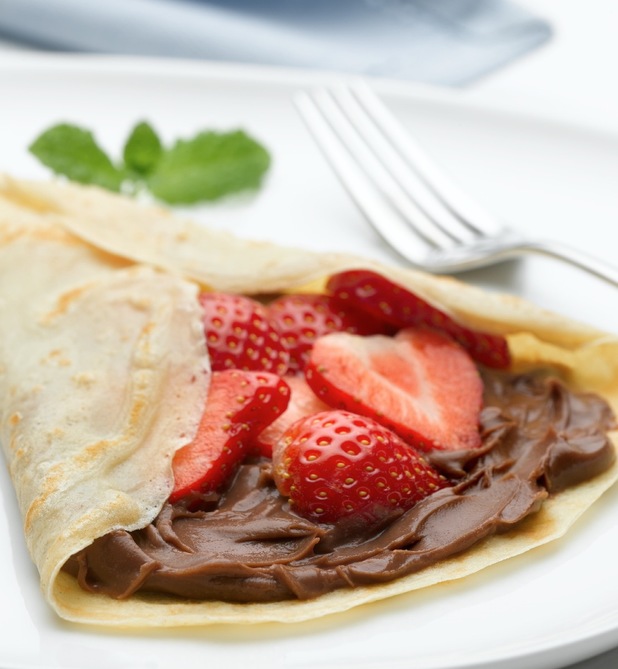 110g plain flour
2 medium free range eggs
300ml semi-skimmed milk
2 tablespoons olive oil
180g strawberries chopped in half to serve
120g Philadelphia with Cadbury
1
Whisk together the plain flour, eggs and milk. Let the mixture rest for 30 minutes or up to one hour if you have time.
2
Heat 1 tablespoon of olive oil in a shallow frying pan, then pour in 2 tablespoons of the mixture and swirl so it spreads to the edges.
3
Cook for 1 minute before flipping over and cooking on the opposite side for another minute, then remove from the pan.
4
Repeat until all the mixture is used up.
5
Spread each pancake with approximately 15g of the cream cheese with chocolate. Divide the strawberries between the pancakes and fold them over.
Fruity Pancakes
Makes 6
Prep time: 5 minutes
Cooking time: 5 minutes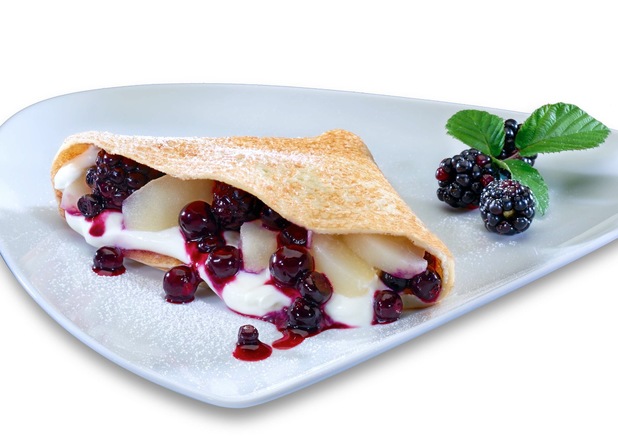 150g cream cheese, softened
1 tablespoon icing sugar, to sweeten
400g tinned pear slices (in juice), drained
150g mixed frozen berries, defrosted
6 plain pancakes
Ground cinnamon or icing sugar, to dust
1
Mix together the cream cheese and icing sugar. Place the berries and pear slices in separate pans and heat gently until warmed through.
2
Heat the pancakes (as directed on the pack) and fold in half and then in half again to form triangles.
3
Fill with the cream cheese mixtute and top with the warm pear and berries. Place on a serving plate and dust with a little ground cinnamon or icing sugar to serve.
Smoked Salmon and Avocado Mousse on Blini Pancakes
Makes 4
Prep time: 10 minutes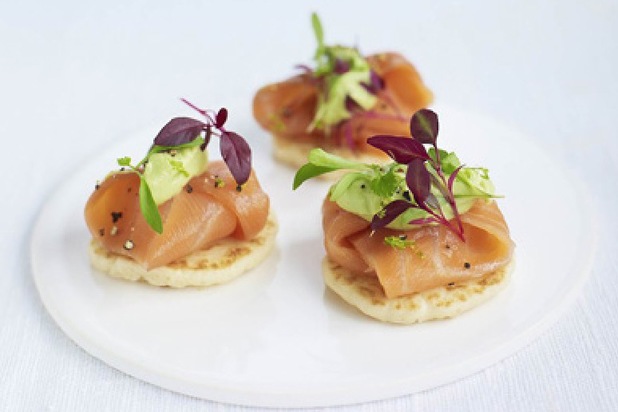 2 very ripe Hass avocados
100g Philadelphia Original
Zest of 2 limes
8-12 blinis (dependent on size)
4 large slices smoked salmon
½ punnet coriander
Cress
2 tablespoon avocado oil
1
Make the mousse by scooping out the flesh from the avocados and blending with the cream cheese and lime until light and very smooth. Season to taste.
2
Pass through a sieve to remove any lumps and place in the fridge.
3
Quenelle the mousse on top of the blinis and lay the salmon on top.
4
Scatter over a few stalks of coriander or cress and drizzle with avocado oil.
Try these other great pancake recipes:
Bannoffee Pancakes
Breakfast Pancakes With Crispy Bacon & Syrup
Bubble & Squeak Pancakes
Make Your Own Pancakes