EastEnders, Emmerdale, Hollyoaks: we take a look at tonight's top soap stories…
EastEnders, BBC1, 7.30pm
Nancy is concerned when she catches her dad being pally with Wayne and instantly knows Mick's up to something.
It soon becomes clear exactly what when Linda and Mick mollycoddle Wayne so much he snaps, unable to bear their fussing. Nancy realises they're trying to get rid of him by being overly caring and tells her parents they can try all they like, but they'll never split her and Wayne up.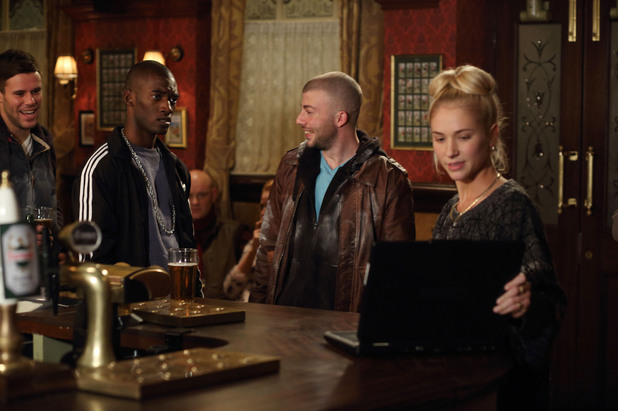 But Linda doesn't give up easily and it's not long before she's hit the jackpot when she finds proof Wayne is a bad boy and tells Nancy. Finally Nance sees sense and decides to get sweet revenge on Wayne in front of the whole Vic…
Emmerdale, ITV, 7pm & 8pm
As David pushes Alicia to tell Leyla she has to move out, Alicia stalls knowing how much Leyla being around means to Jacob.
Leyla later jumps at the chance to look after Jacob and they agree to have a night in together, with Leyla relishing the time alone with her son.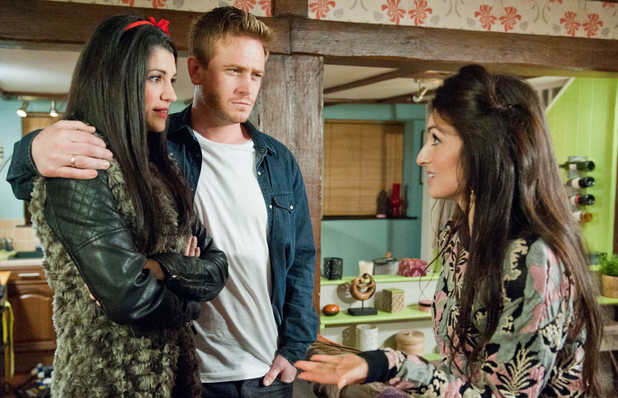 But with David putting the pressure on, is her happiness about to be spoiled when her sister and brother-in-law ask her to leave?
Hollyoaks, C4, 6.30pm
After Nancy and Darren decided to call it quits, she moves back to the flat alone, but it's not long before she realises her brain injury means she really needs her family around her.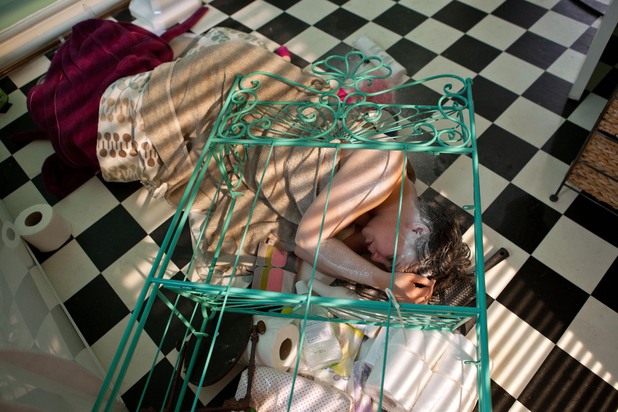 She slips and falls in the bath and is unable to get up. Fortunately, Darren pops round to drop off some of her stuff and finds her naked on the bathroom floor.
He gets her up and then packs her bags and tells her she's coming back to live at the Dog where he can look after her. Will they get back together?
Wow! Try REVEAL Mag for FREE on android tablets!!! Find out more...
Got an iPhone? REVEAL is specially designed to fit! Find out more...