EastEnders, Coronation Street, Emmerdale, Hollyoaks: we take a look at tonight's top soap stories…
EastEnders, BBC1, 8pm
Max instantly assumes the pregnancy test that's been discovered is Lauren's and without waiting for an explanation, he storms over to confront Jake, with Lauren in hot pursuit.
Jake is shocked when Max tells him Lauren is pregnant, but confused when Lauren denies it. Not wanting to go into it, he begs the Brannings to leave before Sadie comes home, but he's too late – his wife's already there and she's heard everything.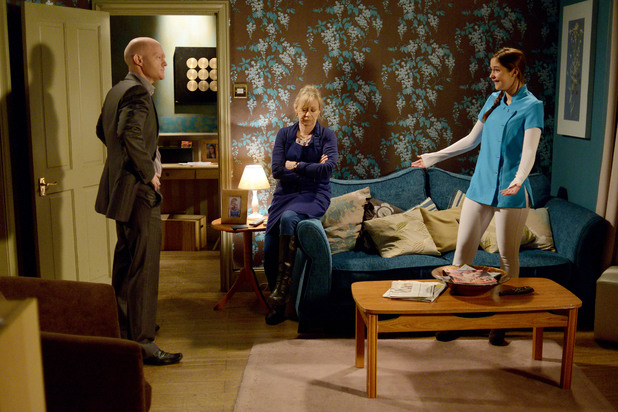 As Lauren, Max and Carol leave Jake and Sadie to their issues, a fight breaks out at home with Lauren incredulous her dad's put Jake in such a difficult position. Can Lauren put things right?
Coronation Street, ITV, 7.30pm & 8.30pm
It's the moment Roy's been dreading as Hayley decides it's time to end her life. He tries to convince her to keep fighting, but she's determined today will be her last.
She tells Roy to get Fiz, Tyrone and the rest of the family round so she can say goodbye, but they're oblivious to the reason they've been called over and happily reminisce about the past with Hayley.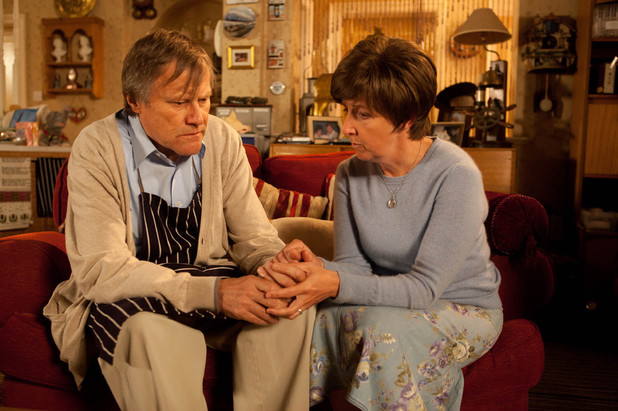 Then Hayley sets about ironing Roy's best shirt to wear to her funeral and getting everything ready for her to go. Roy begs her to reconsider what she's doing, but her mind is made up.
He helps her into bed and Hayley insists Roy must have no part in it, nor touch the glass she's about to drink her lethal cocktail from, and the devastated cafe owner is heartbroken as Hayley says goodbye.
Emmerdale, ITV, 7pm
Sam refuses to accept that Rachel has gone for good, but the rest of the village think her disappearance is an admission of her guilt.
When DS Reed tells Sam they have new evidence backing up Rachel's confession, Sam concludes Declan must have set her up in order to get the insurance money.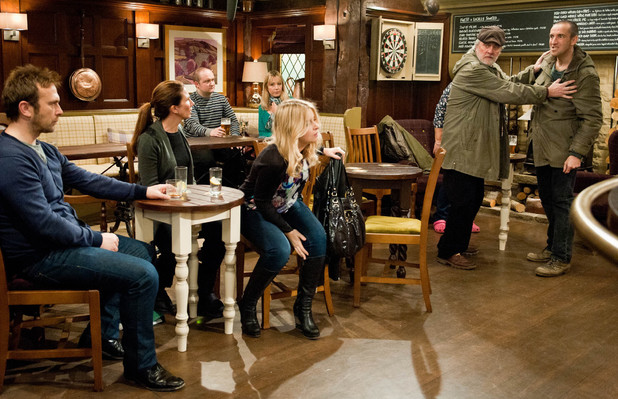 They have a heated exchange in the Woolpack, which is overheard by Debbie, who's getting increasingly suspicious of Charity and Declan's behaviour – is she about to piece together what really happened?
Hollyoaks, C4, 6.30pm
When Jack loses £2000 and then a betting slip falls out of a pile of wedding brochures Darren's carrying, the Osbornes instantly assume he's been gambling again.
Darren professes his innocence, but when the bookie arrives to return Darren's wallet that he left earlier, the evidence is too strong and Darren is forced to move out, but will Nancy go with him?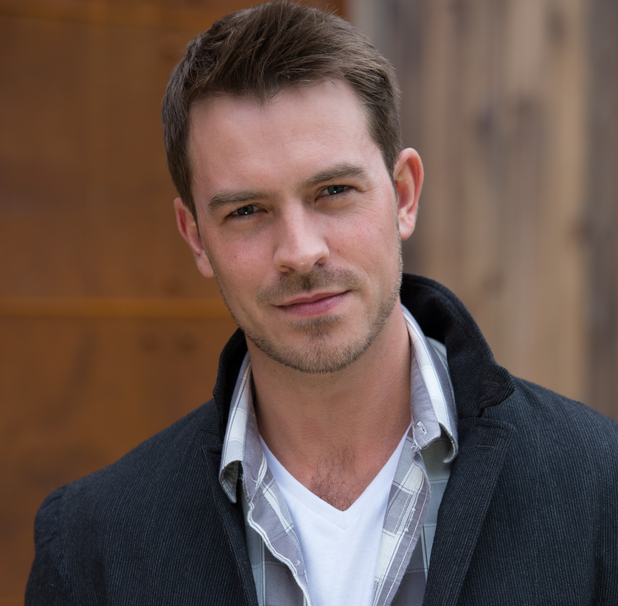 > Read more lifestyle and TV news from Reveal
> Read more celebrity and showbiz from Reveal here
Subscribe to Reveal Mag for Android & Apple devices just £2.49 for 4 issues!
Check out how fab it is in the promo below!