Gossip Girl star Chace Crawford has been pictured for the first time on the set of US teen drama Glee for the show's 100th episode.
Chace will appear in the upcoming show as Biff, a love interest for Quinn Fabray, who is played by Dianna Agron.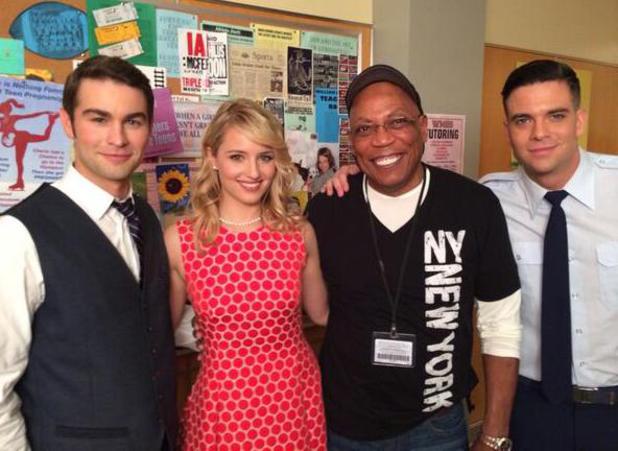 The photo was teased by American TV producer Paris Barclay, who is working on the special two-part episode.
The snap sees Chace, Dianna, Paris and Mark Salling, who plays McKinley High's favourite bad boy Noah 'Puck' Puckerman, posing in the corridor.
Chace is one of many stars who will be acting alongside show veterans Lea Michele (Rachel Berry) and Matthew Morrison (Mr. Will Schuester), for the star-studded anniversary episode.
Joining him in the comedy musical will be Kristin Chenoweth and Gwyneth Paltrow, who will be reprising her role as Holly Holiday following her first appearance in 2011.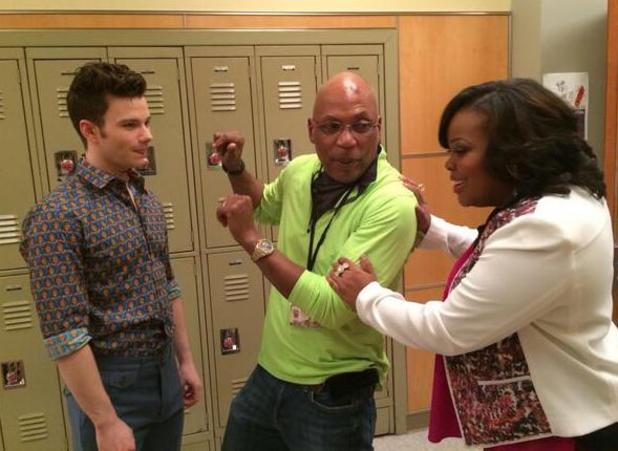 Heather Morris will also reprise her role as cheerleader Brittany S. Pierce.
Another photo posted by Paris shows Chris Colfer, who is known for his portrayl as Kurt Hummel, and Amber Riley, who plays the part of Mercedes Jones, acting out their scenes.
Show creator Ryan Murphy revealed to fans last month that all of the original cast members were asked to come back for the anniversary. He told fans on Twitter: "ALL The Glee Originals received invites today to be in our 100th episode!"
Last year,
Ryan announced that Glee will officially end after its sixth season in 2015
.
The series finale will honour the late Cory Monteith - who played high-school quarterback Finn Hudson - following
his death on 13 July 2013 in Vancouver, Canada, from intravenous heroin use combined with alcohol.
The 100th anniversary episodes will be aired in the US in March. The UK broadcast date on Sky1 is yet to be announced.