Lionel Blair and Luisa Zissman were embroiled in an explosive row in the Celebrity Big Brother house last night.
Lionel blasted
Apprentice
star Luisa a "selfish bitch" in the argument after he discovered that she had broken a task rule by using make-up.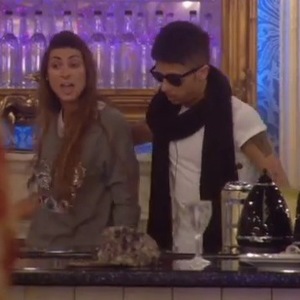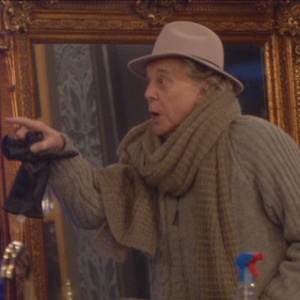 In scenes to be aired on tonight's show, Lionel and Luisa trade insults in front of their housemates, over the use of make-up.
But the row soon escalates over whether Lionel had told Luisa to get the chocolates - which was forbidden -
in the secret task room
.
Luisa said: "You told me to get the chocolates. I just went to get the champagne. So don't act all innocent and bitch about it."
But an angry Lionel replied: "You are being loudmouthed and think you can do what you like. But you can't." (Watch a clip below).
Dappy attempted to calm the situation down but the pair continued to argue. "Everyone will see it back," Luisa shouted. "You said to me, 'Get the chocolates, get the chocolates'."
Lionel repeatedly said: "Am I your boss? Am I your boss now?" before adding: "You are just a selfish bitch."
As the argument began to disperse, Luisa went into the bedroom to join Jasmine Waltz, where she said, "How does make-up and a hairdryer affect Lionel?"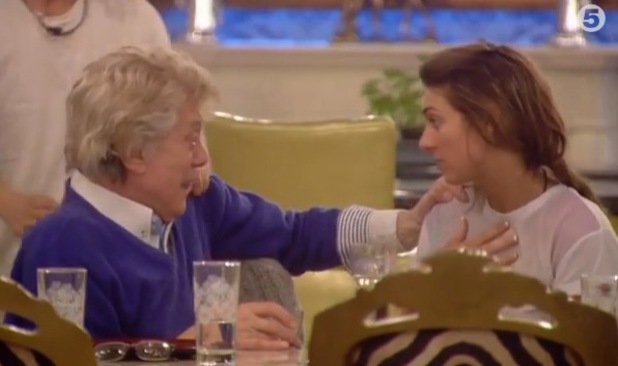 Meanwhile, Lionel went out into the garden with Ollie Locke. Still annoyed, he said: "It was so lovely, we were all eating together, it was wonderful, and now it's being taken away from us because of that devious, self-centred bitch."
Ouch!
However, hours later the pair made up with a kiss and a hug, after both agreeing that they're "short tempered" people. We wonder how long the peace will last!
Catch highlights of the argument in tonight's episode of Celebrity Big Brother at 9pm on Channel 5.