Tonight's TV pick is Bigger Big Body Squad.
Due to weight-related diabetes bringing a huge range of health complications with it, around 4,000 people a year have to have a leg or foot amputated. This week, 31-stone Andrew is in hospital to have his leg amputated because it has become so badly infected it can't be saved. Can the Big Body Squad get him through the operation safely?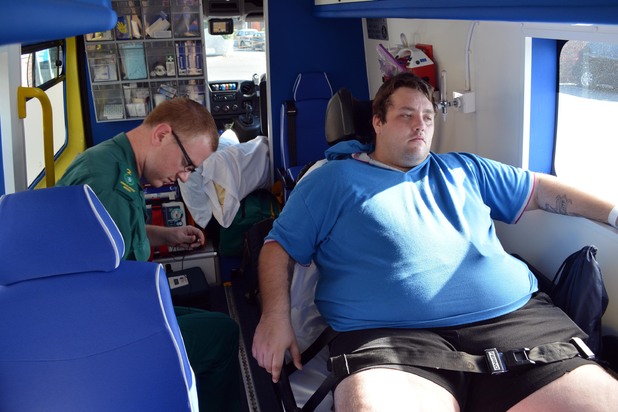 Elsewhere, we'll meet people in the funeral industry, who are being forced to supersize its services to meet the needs of bigger Britons.
We'll also find out what happens when a oversized driver finds themselves stuck in their car in a river during a flood, and see how the fire and rescue services cope with such a large casualty.
Bigger Big Body Squad, C5, 8pm