Lee Ryan has slammed his housemates as "disrespectful" after learning he will face tomorrow night's eviction in a shock nomination twist... but little does he know that it's fake!
The results of this week's nominations have already been revealed and Luisa Zissman, Jim Davidson, Jasmine Waltz and Liz Jones will all be facing the live eviction on Wednesday night (15 January).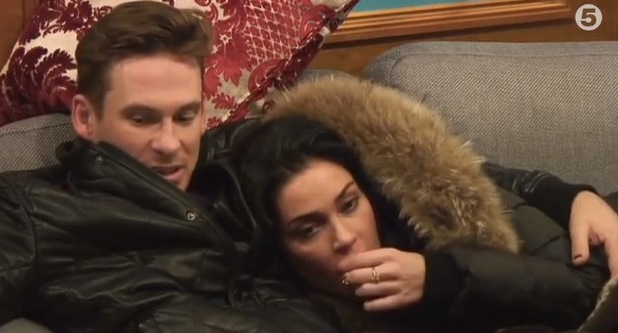 But yesterday, Lee was told that he would also be facing eviction, after the housemates were allowed to place one more vote during their new Democracy task - but Lee's 'nomination' was part of a secret mission taken on by Jim!
Only Jim knows that the whole thing is a lie and that Lee is in fact immune from eviction this week.
But feeling betrayed by his fellow housemates, Lee ranted about his recent nomination in a chat with Jasmine. (Watch Lee's rant in the video below):
"I'm sick about the way everyone has a low respect level for each other in the house," said Lee. "I don't want to be involved in it anymore. It's even to the point where I'm sick of trying to keep the peace. It's just rude - people are rude."
Lee, who has also been embroiled in a love triangle between Jasmine and Casey Batchelor, continued: "The way they talk about each other. The way Linda talks about Jim, the way that Jim talks about Luisa...do you know what I mean? I find it disrespectful.
"If I get voted out I'd be happy because I think the respect levels have gone in this house. I feel like they're all judging me. I can sense it."
Oh well Lee, you won't be going anywhere this week!
Highlights of the task will air in tonight's episode (Tuesday 14 January) of Celebrity Big Brother at 9pm on Channel 5.