Luisa Zissman and Lionel Blair have been voted 'the most annoying housemates' by their fellow peers in the Celebrity Big Brother house.
In a new task for the celebrities, which challenges them to make decisions as a democracy, the group had to name the two people who they found the most irritating.
Luisa didn't seem at all shocked once the results were in, but the celebrities gasped as Lionel's name was called, which led Luisa to declare: "That's a surprise. Oh Lionel you poor thing. I feel bad for you."
As punishment for being 'annoying', the pair were then instructed to make their way towards a secret room, located under the stairs, which
Big Brother
called, 'the most annoying room in the world.'
Upon entering, Lionel and Luisa seemed impressed with their new room, as it was decked out with Lego toys and soft cushioning.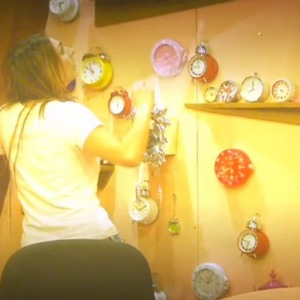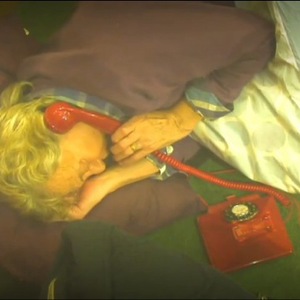 They were also tempted by a cage, which contained chocolates, champagne and a double size bed adorned with rose petals! Unfortunately for them, the cage was locked so they couldn't get in. That's annoying!
Although the pair seemed to be enjoying their new surroundings, it didn't last for long, as they soon discovered the room was filled with constant alarm clocks and non-stop cold calling.
We reckon after a few minutes, it became Lionel and Luisa's worst nightmare!
Catch up on all the drama in the next episode of Celebrity Big Brother tonight (Tuesday 14 January) at 9pm on on Channel 5.
Watch Lionel and Luisa in the video below: