Dancing On Ice's Suzanne Shaw has admitted that returning to the show was tough following the tragic death of her father Vinny.
Suzanne's dad passed away from a brain tumour in 2012. He had supported her in the studio every week when she was first on the show in 2008.
The former Hear'Say singer won
DOI,
however she has struggled to step back into the rink for the current All Stars edition, knowing her father won't be there to support her this time.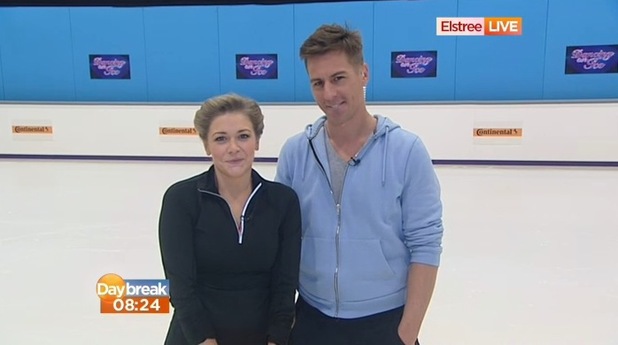 Speaking about returning to
DOI
on ITV1's Daybreak this morning, Suzanne said: "It's been a really tough decision, I mean very much so.
"It's going to be quite hard for me because of the memory of him being there, he was there every single week, he loved the show.
"He would also sit at home with a glass of wine watching reruns after reruns. I know how much he really was so proud of me and was so behind me with the show.
"So it is going to be tough but he's looking down on me, everything's really positive with it and I just think come on, let's do it for Vinnie."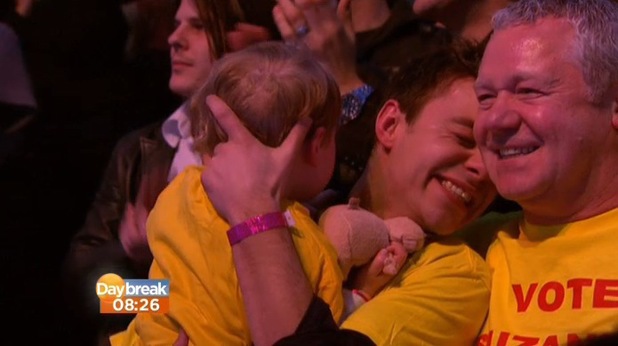 Suzanne's son Corey is now nine, meaning he is far more aware of his mum being on
Dancing On Ice
this time.
However, Suzanne admitted that he is actually "embarrassed" by it!
"He is just embarrassed by it really," she laughed. "He's like, 'Please don't fall and embarrass me in front of my school mates'.
"But he then says, 'Will I be on the telly, will you see me in the audience?!'"
Suzanne will take to the ice with Matt Evers this Sunday (12 January).
Dancing On Ice 2014: The lineup
Copyright: ITV Nicky Johnston