Splash! star Keith Duffy has described diving as a "two steps forward, one step backwards" process, but says coach Tom Daley has been fantastic at supporting him.
The
Boyzone singer will compete in the second heat of the celebrity diving show
this weekend, where he'll show off the results of his training by diving in front of a live TV audience of millions.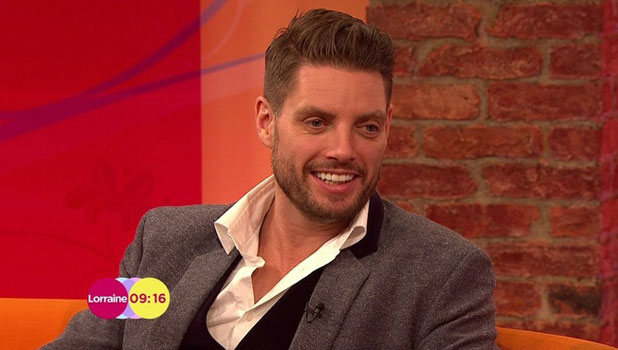 Chatting on ITV's
Lorraine
today, he said: "It's like two steps forward, one step back… I've overcome the fear of heights now, it's fine. On that particular day. When you go back to the dive centre the next day the heights are scary again, they never go away.
"Tom Daley said, and obviously he's fantastic, even when he goes on the seven or ten metre board it still scares him."
Keith is being coached by the Olympic bronze medallist, who also appears on the Saturday night live shows.
"He is fantastic," said Keith. "He is a great ambassador for the sport and a great role model. He's just a charming young man."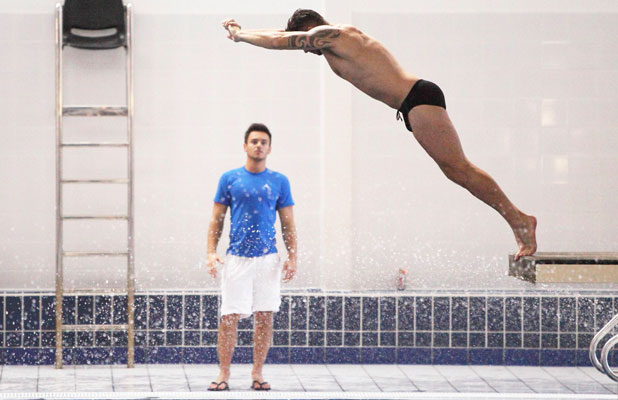 As with plenty of other
Splash!
contestants, Keith admitted he's now covered in bruises because of the gruelling training regime. Ouch. We hope they aren't as bad as the ones poor Gemma Collins displayed on the last episode.
"I'm bruised everywhere!" he said. "I can't hide them on the show. When I'm wearing my budgie smugglers on the show I can't hide them!"
Diving is a physically demanding activity but luckily for the Irish heartthrob he was in good shape before signing up.
"I try to stay trim. When Boyzone broke up initially back in 2000 I kind of let myself go for a few years. I was enjoying the poison, the beers, the stuff like that! I still enjoy the poison and beers on a Sunday! Now I run a charity at home and a lot of stuff I do is like triathlons, Iron Man, marathons, stuff like that. I try to stay quite fit and obviously on stage with the boys, we are twenty years older now so it's important to stay fit."
Keith told Lorraine Kelly his family won't be coming to support him at this weekend's heat but they might make an appearance if he makes it to the next stage.
Splash!
continues Saturday night at 7pm on ITV.