If you're looking to lose some pounds, all we can say is that losing weight has never tasted so good: get fit for summer, treat your body to a vitamin fix and help slim down with these three delish juices.
Trained nutritionist Amanda Cross has devised these super-healthy recipes and claims they will make you feel cleaner and more energised, while eliminating toxins. They are from her new book,
The Juice Diet
. Here's our three faves.
Time Bomb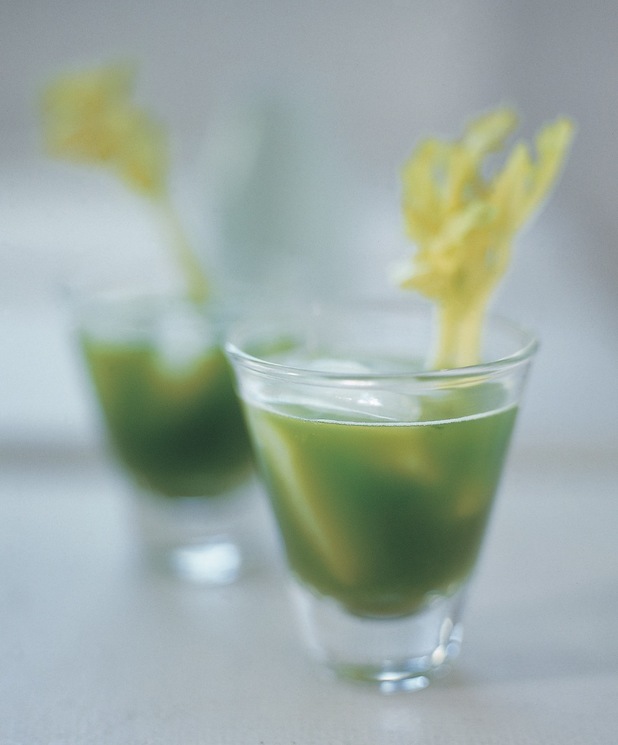 This super green juice contains ingredients that are high in magnesium and vitamin C, both of which are essential nutrients for your body. When you're stressed, levels of these nutrients can decrease, so this is a great way to boost them.
Ingredients
150g (5oz) Spinach
150g (5oz) Broccoli
2 medium tomatoes
Method1
Wash all three ingredients and blend together.
2
Serve in a tumbler with a stick of celery if liked.
Nutrition information
Makes 200ml (7 fl oz) or 1 small glass
Vitamin C 70mg – Potassium 1,159 mg – Selenium 3.8mcg – Calories 250
Red Rocket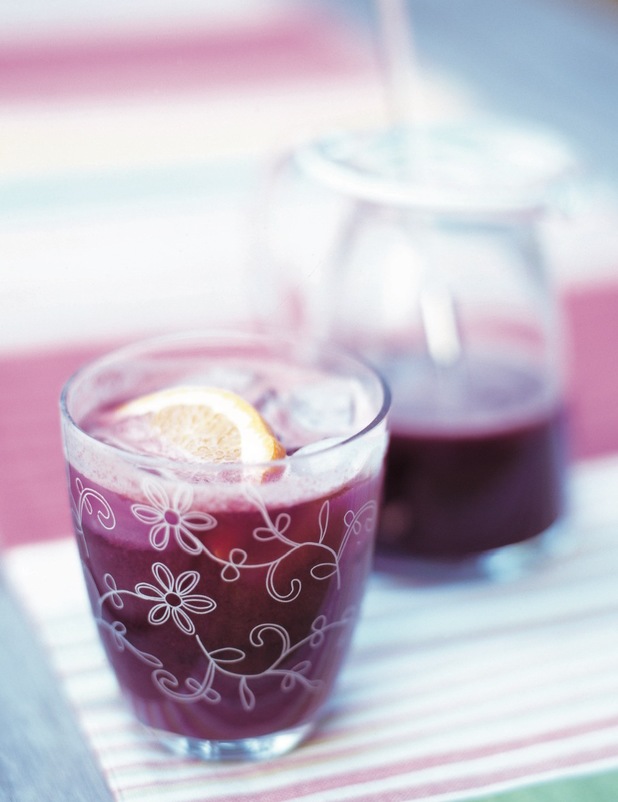 Blends cabbage, carrot and apple together to detoxify your body and cleanse your stomach and upper colon. Plus it contains vitamin C, which is great for your immune system and skin.
Ingredients
175g (6oz) Carrot
250g (8oz) Apple
125g (4oz) Red Cabbage
Method1
Juice all the ingredients
2
Serve over ice with a slice of orange.
Nutrition information
Makes 200ml or 1 small glass
Vitamin C 70mg – Potassium 1,159 mg – Selenium 3.8mcg – Calories 250
Tiger Smoothie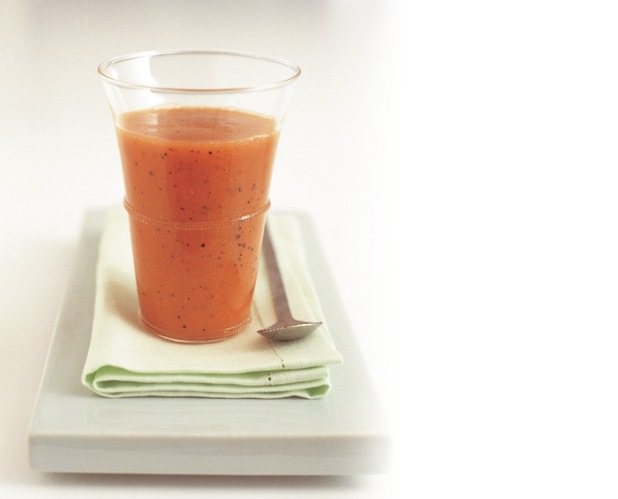 This zesty smoothie contains papaya, a fruit that's rich in enzymes which will help to ease your digestion process. This fruity blend is just 135 calories and incredibly detoxifying for your body.
Ingredients
1 orange
½ lime
1 medium papaya
1 passion fruit
Method1
Juice the orange and the lime.
2
Cut the papaya in half and deseed Put the flesh in a blender along with passion fruit juice and seeds.
3
Add the juiced orange and lime and a couple of ice cubes.
4
Blend and serve immediately. Alternatively add mango for variation.
Nutrition information
Makes 250ml (8 fl oz) or 1 small glass
Vitamin C 270mg – Magnesium 25 mg – Calories 135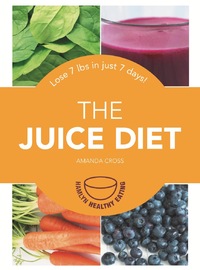 Taken from The Juice Diet by Amanda Cross, published by Hamlyn, £5.99 (www.octopusbooks.co.uk)Watching your weight? Take a look at these low-cal recipes...
Hairy Dieters' lower-cal Cottage Pie
Low fat pancake recipe. Just 68 cals per serving
Iced berries with hot white choc sauce. 195 cals for dessert
Chinese Potato Cakes - 55 cals per portion
With thanks to
Niten Thakor